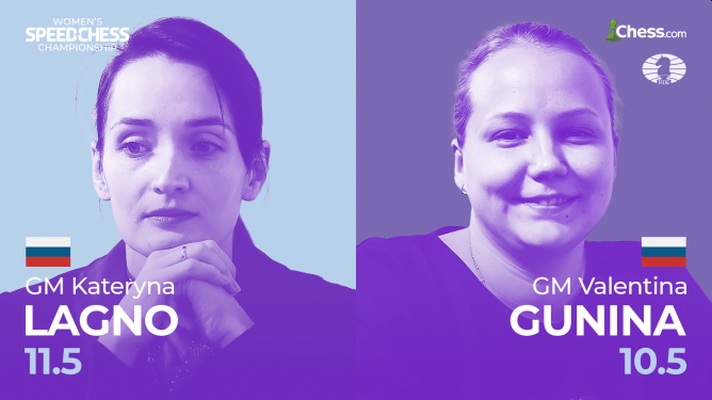 Katerina Lagno prevailed over Valentina Gunina in a dramatic Round of 16 Russian derby to secure her spot in the quarterfinals.
Katerina won the longest stage of the match (5+1) by a minimal margin of 4½:3½, but Valentina stormed back in the 3+1 portion to level the score. The opponents exchanged heavy blows in the final 1+1 part of the duel and it came down to the final winner-takes-it-all game. Lagno pulled it off with black pieces and punched her ticket into the quarterfinals.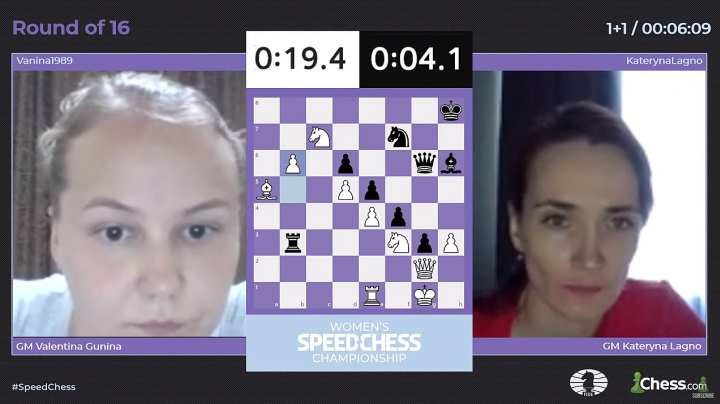 Next up: Round of 16, Match 3 on June 16 at 15:30 CEST - GM Alexandra Kosteniuk vs. GM Harika Dronavalli.
The FIDE Chess.com 2021 Women's Speed Chess Championship is an online competition for titled female players. The qualifiers for the event took place from May 28-June 6, while the main event runs from June 10 to July 3. Players are battling for their share of a total prize fund of $66,000.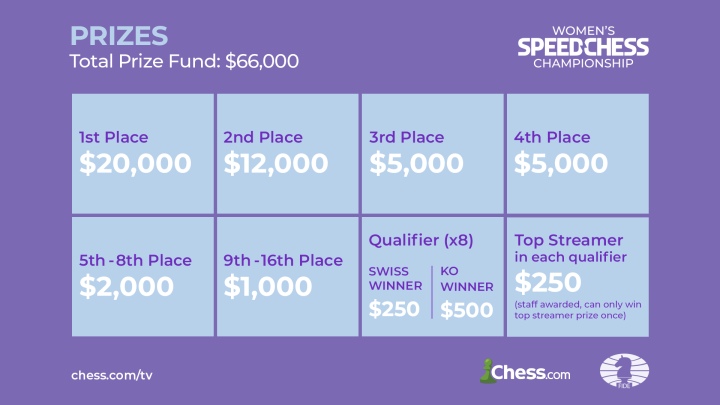 Fans can follow the FIDE Chess.com Women's Speed Chess Championship by watching the live broadcast with expert commentary on Chess.com/TV and Chess.com's Twitch channel. They will also be able to enjoy the event through Chess.com's Events page (https://www.chess.com/events).
More info and a full schedule of the FIDE Chess.com Women's Speed Chess Championship can be found here.