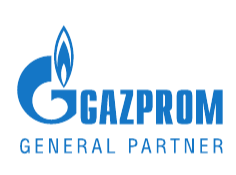 Gazprom is a global energy company focused on geological exploration, production, transportation, storage, processing and sales of gas, gas condensate and oil, sales of gas as a vehicle fuel, along with generation and marketing of thermal and electric power.
Gazprom has the largest reserves and output of natural gas in the world. The Company supplies gas to consumers in Russia and more than 30 countries around the globe, and is the biggest exporter of gas to Europe. In addition to being one of Russia's top three producers of oil and gas condensate, Gazprom is the number-one producer of electric power among Russian heat generating companies and the domestic leader in thermal power generation. Gazprom devotes great attention to implementing socially significant projects in the fields of culture, arts, education, healthcare, and sports.
In 2020, the Company served as a general partner at three chess tournaments organized by the International Chess Federation (FIDE). Gazprom has supported the First Online Chess Olympiad, the Online World Cadets and Youth Championship and the First Online Chess Olympiad for People with Disabilities.
---

Chessable is the world's leading chess E-learning platform and largest digital chess library in the world. Chessable's mission is to make learning chess as fun and efficient as possible. It has published interactive video courses by a wide range of presenters and authors, including many of the world's top players such as current World Chess Champion Magnus Carlsen.
The company was co-founded in 2015 by David Kramaley and International Master John Bartholomew. Chessable's team consists of expert content creators, scientists, developers and chess grandmasters all working together to create the best chess learning platform in the world.
---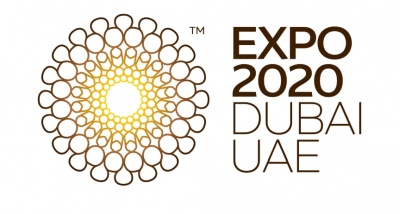 From 1 October 2021 to 31 March 2022, Expo 2020 Dubai will bring the world together in a spirit of hope and optimism and with a shared purpose towards solving some of our greatest challenges.
It will showcase the greatest innovations, breakthroughs and ideas from around the planet, enabling action towards a better world under its theme of 'Connecting Minds, Creating the Future'.
Expo 2020 will be an endless journey of discovery as more than 200 participants – including nations, multilateral organisations, businesses, and educational institutions, as well as millions of visitors – harness their collective power to change the world for the better. Expo 2020's sub-themes of Opportunity, Mobility and Sustainability will inspire visitors to make a conscious effort to think and live differently.
An entertaining global celebration with something for everyone, Expo 2020 will wow visitors with daily events, showcasing the best of technology, creativity and culture, while F&B outlets will feature cuisine from around the world.
The first World Expo to take place in the Middle East, Africa and South Asia (MEASA), located on a 4.38 sqkm site adjacent to Al Maktoum International Airport in Dubai South.
Built with a long-term legacy in mind, the Expo site is an example of innovation in action and will transform into District 2020, a blueprint for human-centric, smart and sustainable cities of the future, after Expo 2020 closes its doors.
---

KIAP, Attorneys at Law, offers their clients the full range of the legal services most often required by today's businesses. Based in office in Moscow the Law Firm covers issues of Russian and foreign legislation, as well as representation of your company in its interactions with the legislative, executive and judicial branches of the Russian government.
KIAP is twice shortlisted in Chambers Europe Awards for Excellence as the Best Law Firm of the Year in Russia, a leading firm of Pravo-300's Sympathy Rating in 2017 and Law Firm of the year in Russia in the field of litigation according to Best Lawyers 2020 Second year in a row our Litigation practice is represented in Band 1 of Chambers Europe international rating.
Professional team of 40 lawyers and counsels will ensure excellent results when implementing even the most sophisticated projects. KIAP law office is comprised of highly professional specialists and experts, acknowledged in different sectors of Russian business. This is confirmed by recommendations in such international and Russian legal reference publications as Chambers Europe, Chambers Global, Legal 500 EMEA, IFLR 1000, IP Stars, World Tax, Pravo.Ru-300 and Kommersant.

In 2021, KIAP has become the official legal consultant of the International Chess Federation (FIDE).

According to the terms of the agreement, lawyers of KIAP provide a full range of advice to the federation's consultation on any legal issues arising in the activities of FIDE.

KIAP is the founder of the International Charity Tournament for Lawyers and their Friends Legal Chess, the next stage of which will take place in the summer of 2021.