Chessable is the world's leading chess E-learning platform and largest digital chess library in the world. Chessable's mission is to make learning chess as fun and efficient as possible. It has published interactive video courses by a wide range of presenters and authors, including many of the world's top players such as current World Chess Champion Magnus Carlsen.
The company was co-founded in 2015 by David Kramaley and International Master John Bartholomew. Chessable's team consists of expert content creators, scientists, developers and chess grandmasters all working together to create the best chess learning platform in the world.
---
Establishment Labs is a global medical technology company dedicated to improving women's health and wellness, principally in breast aesthetics and reconstruction. The company has developed a comprehensive portfolio of advanced breast products, branded as Motiva®, that include a number of innovative and patented features designed to deliver improved aesthetic and clinical outcomes. Establishment Labs is listed on the NASDAQ exchange under the ticker ESTA and its products are available in over 80 countries around the world.
---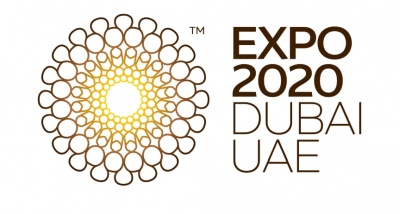 From 1 October 2021 to 31 March 2022, Expo 2020 Dubai will bring the world together in a spirit of hope and optimism and with a shared purpose towards solving some of our greatest challenges.
It will showcase the greatest innovations, breakthroughs and ideas from around the planet, enabling action towards a better world under its theme of 'Connecting Minds, Creating the Future'.
Expo 2020 will be an endless journey of discovery as more than 200 participants – including nations, multilateral organisations, businesses, and educational institutions, as well as millions of visitors – harness their collective power to change the world for the better. Expo 2020's sub-themes of Opportunity, Mobility and Sustainability will inspire visitors to make a conscious effort to think and live differently.
An entertaining global celebration with something for everyone, Expo 2020 will wow visitors with daily events, showcasing the best of technology, creativity and culture, while F&B outlets will feature cuisine from around the world.
The first World Expo to take place in the Middle East, Africa and South Asia (MEASA), located on a 4.38 sqkm site adjacent to Al Maktoum International Airport in Dubai South.
Built with a long-term legacy in mind, the Expo site is an example of innovation in action and will transform into District 2020, a blueprint for human-centric, smart and sustainable cities of the future, after Expo 2020 closes its doors.