The 4th Quarter FIDE Presidential Board took place in San Luis, Argentina, from 14 to 15 October 2005.
Communique of the 4th Quarter 2005 FIDE Presidential Board Meeting

The 4th Quarter FIDE Presidential Board took place in San Luis Argentina, hosted by the Argentine Chess Federation, from 14 to 15 October 2005.

FIDE President Kirsan Ilyumzhinov delivered his report to the Presidential Board, stating that the San Luis World Championship Tournament has been a tremendous success, proving that the decision to hold the Tournament in this format was correct. He also thanked the Board and the top players in the world for having the courage to implement the 8-player double round-robin tournament as the last stage of the Championship for the future cycles.

He also announced that the World Cup 2005 organizers already have fulfilled all their financial obligations according to the contract. We are all looking forward to the World Cup in Khanty – Mansiysk, Russia, and hope the next World Championship Cycle will be as successful and exciting as the present one.

FIDE President also reported on the US$450,000 Women`s World Championship scheduled for March next year in Ekaterinburg, Russia. Preparations are well under way and we are looking forward to an excellent Championship.

The Board took a number of decisions that marked a move towards greater professionalism in organization of FIDE events and closer cooperation with the Association of Chess Professionals. (ACP). The Women`s World Champion, Antoaneta Stefanova, proposed that FIDE organizes a Rapid Grand Prix for women consisting of at least 3 tournaments and a World Cup. The Board unanimously approved the proposal. The Board also authorized the World Championship Committee to update the World Championship regulations for the cycle 2005-2007 after consulting the participants in San Luis and submit the regulations for the FIDE President`s approval. Furthermore the Board authorized the World Championship Committee to finalize the regulations of the Women`s World Championship 2006.

Upon request from the Organizers, the Board decided to reduce the number of rounds in the Turin Olympiad from 14 to 13. Before taking this decision, FIDE asked all the federations and an overwhelming majority voted in favor.

So far, four federations have expressed their intention to bid for the 2010 Chess Olympiad; Argentina, Poland, Serbia and Montenegro and Sweden. The deadline for submission of bids expires on 26th February 2006. In accordance with the decisions made by the Executive Board in Dresden, all the bidders have to sign a Memorandum of Understanding with FIDE, to secure the basic obligations in order to host the Olympiad. From the actual bidders, the Presidential Board will shortlist three candidates who will present their bids for final decision by the General Assembly held in conjunction with the Chess Olympiad in Turin, Italy 2006.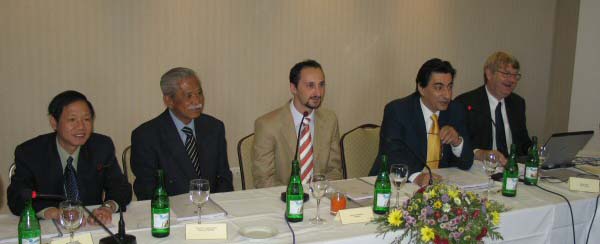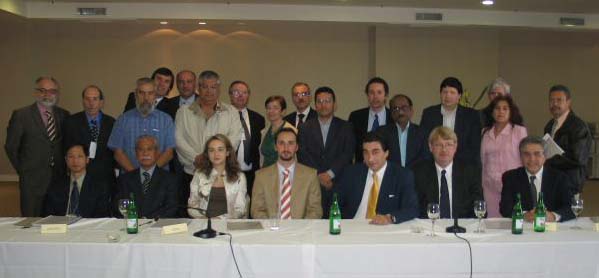 On behalf of the Presidential Board, FIDE President Kirsan Ilyumzhinov thanked the Argentine Chess Federation and the San Luis Organizing Committee for their excellent work.

For more information contact:
Federation Internationale des Echecs (FIDE)
Mr George Mastrokoukos
tel.: (+30) 2109212047, fax: (+30) 2109212859, email: office@fide.com