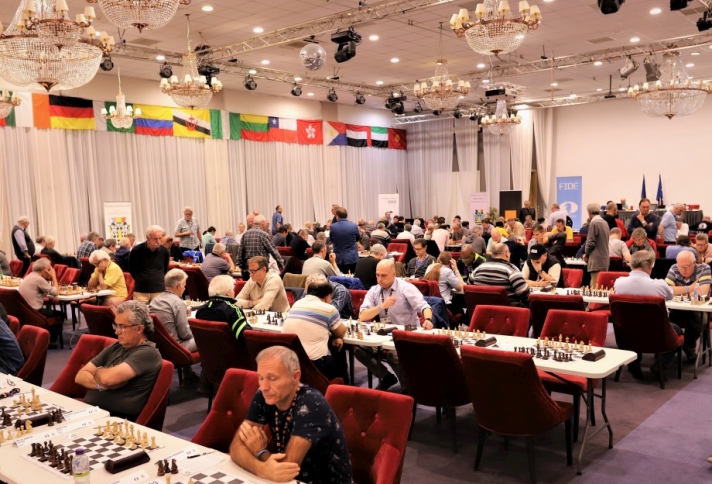 Last week FIDE announced the names of twelve chess seniors who will benefit from FIDE's support to chess veterans. A total of €30,000 will be distributed among them with each receiving €2,500.
As we did on previous occasions, we would pay tribute to these illustrious veterans with a few words about each one of them, summarizing their careers and achievements:
Sergey Makarychev (Russia)
One of the most talented Moscow players of his generation, Sergey Makarychev (born in 1953) quickly rose in the chess ranks and gained the title of International Master in 1974. Two years later he became Grandmaster. Despite considerable success in tournament chess, he gradually gravitated toward coaching and analytical work and excelled in both.
He was Anatoly Karpov's second in the 1985 World Championship and helped Garry Kasparov in the 1993 PCA World Championship match. Under his guidance USSR team won five Olympiads (1982, 1984, 1986, 1988, and 1992). As a playing coach and a member of the CSKA team, Sergey Makarychev won the USSR Chess Championship and two European Club Cups.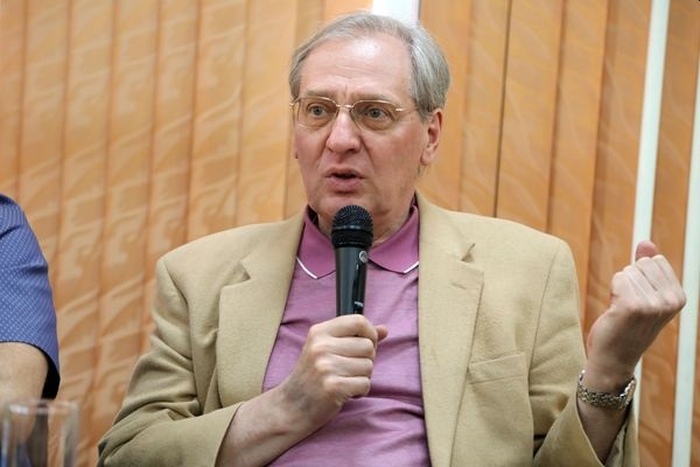 Photo: ruchess.ru
Sergey Makarichev proved himself as a talented analyst who made a significant contribution to the development of the chess opening theory in the 1970-1990s. His pioneering research in the Sicilian Defense and the Russian Defense gained vast popularity among chess players. The interpretation of the Italian Game with white that became fashionable in the 21st century, was developed and successfully applied by Sergey Makarychev back in the early 1970s.
Makarychev is a very popular chess journalist. For many years, together with his wife Marina Makarycheva he authored and presented chess programs on the Russian channel NTV Plus Sport. He is the winner of the 2015 FIDE Awards "Best Chess Journalists in the World" as well as the honorary awards "Kaissa", "Black King" and "Chess Journalist of Russia 2008" in the TV nomination. His name is included in the FIDE Golden Book.
Currently, Makarychev analyses games and discusses chess-related topics on his Russian-language Youtube channel Makarychev Chess.
Tamaz Giorgadze (Georgia)
A many-time champion of Georgia, Tamaz Giorgadze (born in 1947) made case for himself in the team and student events after showing strong results in the USSR Spartakiad (1967) and Student Olympiad (1969). The 1970 and 1980s were the best period in Giorgadze's chess career. He won the tournaments in Tbilisi (1974, 1977), Decin (1974 and 1975), Zlin (1976), Dortmund (1978), and participated in four USSR Championships.
Giorgadze turned in his best performance in Tbilisi (1978), the city he was born, finishing fourth behind Tal, Tseshkovsky, and Polugaevsky, but ahead of Beliavsky, Romanishin, Geller, Kasparov, and many other strong Soviet players.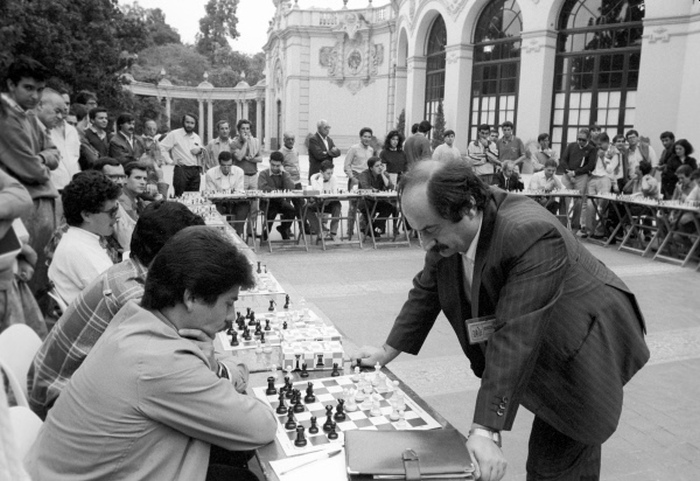 Photo: RIA-Novosti
In the late 1980s, Giorgadze joined the team of Anatoly Karpov in his matches with Garry Kasparov. He also productively worked with Nona Gaprindashvili and Maia Chiburdanidze. Giorgadze demonstrated some good results in tournaments (the victories in Pontevedra, Conta-del-So, and Sevilla speak for themselves) but after moving to Spain in the early 1990s he started training the national team he left competitive chess.
Despite a long separation from practical chess "Don Tomazio" (as his friends often call him) successfully competed in the European Senior Chess Championship 2017 taking silver.

Hanna Erenska-Barlo (Poland)
A five-time Polish champion (1971, 1972, 1977, 1979, 1980) and thrice vice-champion Hanna Ereńska-Barlo (nee Ereńska) represented her country in eight Chess Olympiads (1972–1992). A true legend of Polish chess, Hanna won the individual silver medal in the 5th Chess Olympiad in Skopje 1972 (second board, 7½ points of 9 games), and team and individual bronze at the 9th Chess Olympiad in La Valletta 1980 (first board, 9 points of 13 games).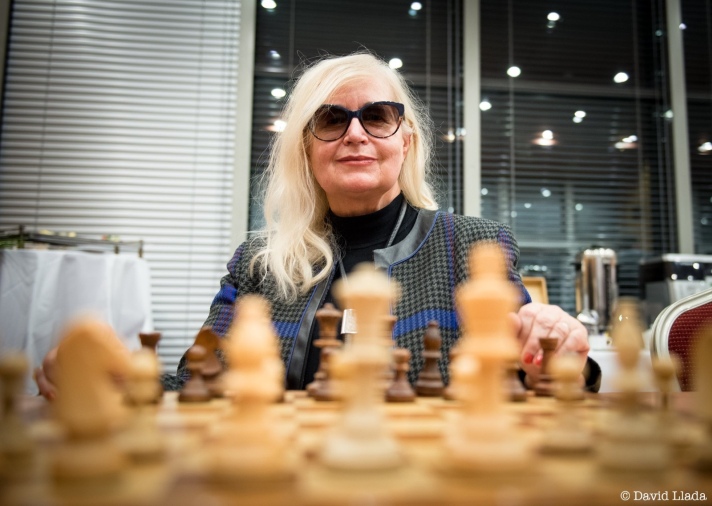 Photo: David Llada
Ereńska-Barlo was awarded WGM in 1981 and became the first Polish player to earn this title. She won the European Senior Chess Championship in Bad Homburg (2005) and clinched the 17th World Senior Chess Championship in Gmunden (2007).
Honorary Member of Polish Chess Federation, a holder of several state awards (including Order of Polonia Restituta and silver and gold Cross of Merit), and a very respected member of Ethics Commission, Hanna Ereńska-Barlo is always present at the notable General Assemblies.
Avigdor Bykhovsky (Israel)
Avigdor Bykhovsky has successfully combined the careers of a chess coach and a tournament player throughout his life. A graduate from the Higher School of Trainers at the State Central University of Sport Education and Physical Culture (Moscow) he used to work as a trainer in a famous sport-school #9, then in the Soviet Chess Federation and Chess Federations Association. A long list of his students includes GMs Rozentalis, Postny and Nesterov and WGM Prudnikova.
GM since 1993, Avigdor won the Soviet Spartak Club Championship 1991, the tournaments in Copengagen (1990), Tel-Aviv (2002), and took bronze in the Israel Open Championship 2011.
Back in 1994, he moved to Israel, and currently, he works as a coach in a club for the visually impaired and blind in Haifa.

Juzefs Petkevich (Latvia)
Juzefs Petkevich, Latvian GM of Polish origin is a very popular figure in Baltic chess. A regular of Latvian championships he tied for first three times in these competitions (1969, 1974, and 1985). Petkevich holds a unique record in Riga championships winning all 13 games in 1967. Juzefs played for team Latvia in three Olympiads (1994, 1996, and 1998). In 2002 Petkevich won the Seniors World Championship and was awarded a GM title.

Anatoly Noskov (Kazakhstan)
A hydro-biologist by profession and an author of more than 20 research articles, Anatoly Noskov considered chess as a mere hobby for quite a long time. A member of the Kazakhstani junior team he achieved the master norm in 1966 and became the first player holding this title in Almaty. In 1969 he became the head of the Kazakhstani student team and still works in this capacity. This team won numerous competitions and became a breeding ground for the first Kazakhstani GM Yevgeny Vladimirov and several international masters.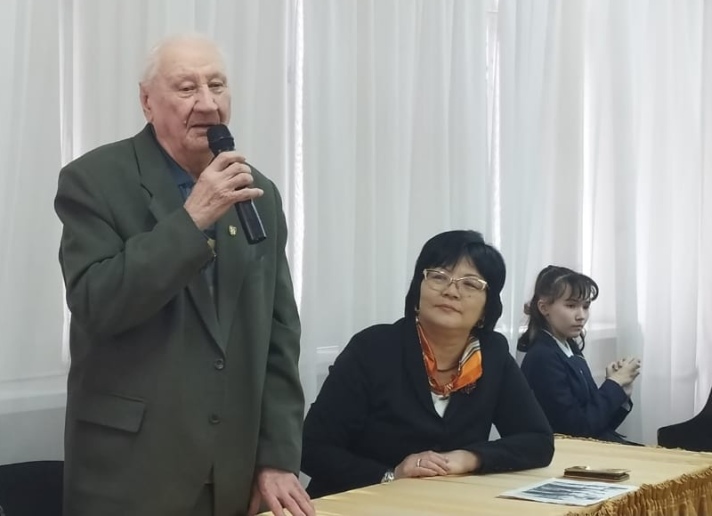 Photo: https://kazchess.kz/
Anatoly Noskov fostered Murat Zhunusov, a two-time world champion among the visually impaired (1995 and 2000). A popular chess journalist and author of hundreds of articles he currently holds the position of Vice-President of the Chess Union of Almaty. In 2020 Anatoly Noskov became one of the first inductees to a recently established Kazakhstan Chess Hall of Fame.
Bosko Abramovic (Serbia)
Bosko Abramovic (born in Zrenjanin in 1951) decided to become a chess professional relatively late by modern standards (he was 23) inspired by the book "Chess Heritage of A. Alekhine'". He earned the IM title in 1980 and four years later became a grandmaster. In the peak period of his career, he was someone to reckon with on the European chess scene.
Bosko's extensive record includes victories in Lugano (1981), Pamporovo (1982), Vrnjacka Banja (1983), Nis (1983), Belgrade (1984), Linz (1984), Paris (1985), Berlin (1990), Oberwart (1990), Kladovo (1993), Bela (1995). In 1993 he qualified for the 1993 Interzonal tournament (Biel) but did not succeed on the elite level.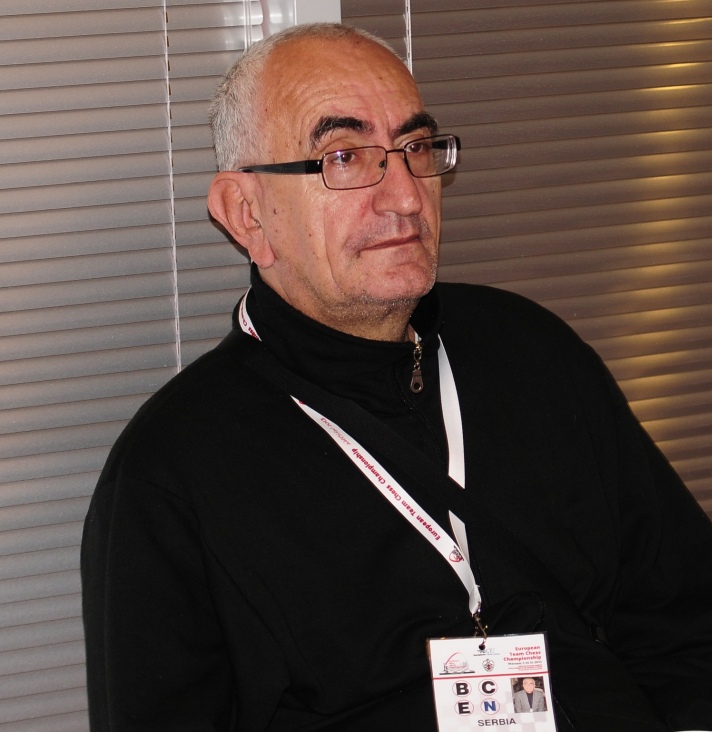 Photo: Wikipedia
As a member and later as a coach of Agrouniversal Chess Club Abramovic participated in the European Club Cup and won four national team championships. As the coach of the women's team of Agrouniversal, he won the European Club Championship three times: Smederevska Palanka (1996), Halle (2000), and Belgrade (2001).
At the different periods of his successful coaching career, he helped GMs Ivan Ivanišević, Borko Lajthajm, Mihajlo Stojanović, and the junior world champion Natasa Bojković. In 2013, FIDE awarded him the title of FIDE senior trainer.
Jan Kalendovsky (Czech Republic)
Born in 1947 in Brno, Jan Kalendovsky is a prominent Czech chess historian, publicist, and author of many articles in various editions. He is an author of several chess books, including Richard Réti – chess thinker (the book was also published in Italian in 2003), Small encyclopedia of chess (Prague 1989, written together with J. Vesely and B. Formanek), The complete Games of Alekhine (written together with Vl. Fiala), The Complete Games of Oldrich Duras (Nottingham 1997), History of correspondence chess 1870-1999 (Prague 1999, written together with Rudolf Sevecek).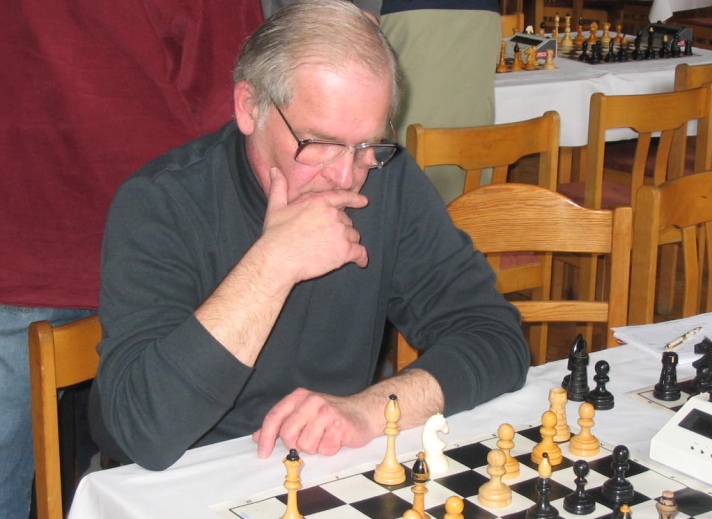 Jan Kalendovsky has been contributining to various chess magazines in the Czech Republic (mainly in Československý sach) and abroad. He ran chess columns in Brněnský večerník (1975-1998), Svobodné slovo, Právo, Brněnský Den, MF Dnes and currently he run chess column in the Brněnský deník (Brno daily).
He has been a collaborator of the world's most important chess researchers (Ken Whyld, Jeremy Gaige, Tony Gillam, Viktor Charuschin, Isaak Romanov, Sergey Voronkov, etc.). Jan Kalendovsky is a true expert in his field and has extensive researches of known, but also little-known figures in chess history. He regularly cooperates with the Czech Chess Federation in the field of chess history.
Nina Medyanikova (Russia)
The champion of Moscow (1969, 1971, and 1972), Nina Medyanikova (nee Pakhomova) is an excellent example of pursuing and balancing out two different careers. A construction engineer in the research institute of Railroad Transportation (eventually Nina rose to a chief constructor position) she participated in seven USSR Championships and took bronze in 1974.
As a member of the Locomotiv team, she took part in three USSR Team Cups (1968—1974) winning individual silver in 1968. Her tournament resume includes some good results in international competitions: Sofia (1969) — 1-2nd, Moscow (1969) — 1st, 1975 – 3-4th.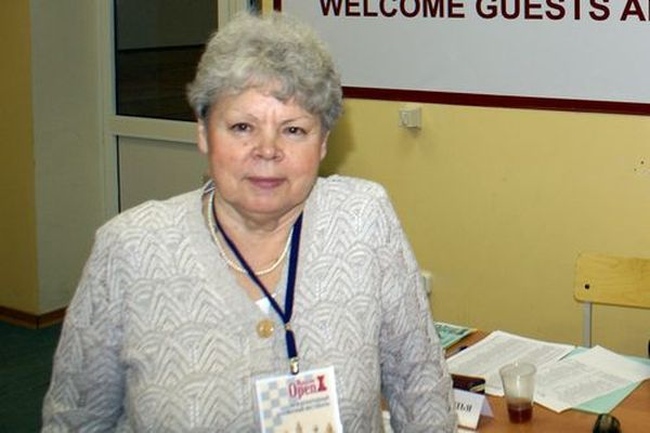 Photo: ruchess.ru
Later Nina Medyanikova also made name for herself as a very competent chess arbiter. In 1999, she was awarded the title of International Arbiter. Many times she officiated Moscow women's championships and supervised a major international tournament dedicated to the 70th birthday of the legendary Nona Gaprindashvili in 2011.
Julio Eduardo Ostos (Venezuela)
One of the pioneers of Venezuelan chess IM Julio Eduardo Ostos (born in 1953) won the national championship five times (1974, 1980, 1985, 1987, and 2000). As a member of team Venezuela, he took part in twelve Chess Olympiads (1976—1982, 1988—1990, 1996, 2000—2006, 2012).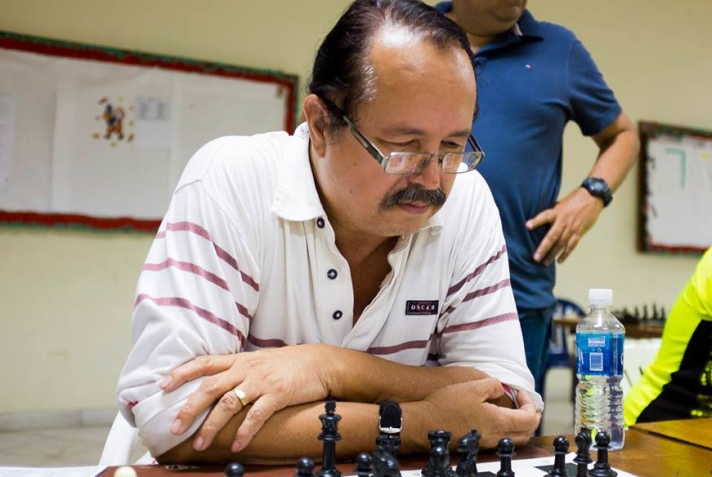 Photo: es.chessdom.com
A prominent arbiter, coach, and organizer, Julio Eduardo has greatly contributed to chess development in Venezuela and South-American chess.
Irina Ostry (Kyrgyzstan)
The most distinguished female player in Kyrgyzstan, Irina Ostry won the national championship 15 times – a record that will be hardly ever beaten. As a true chess leader of her country, she took part in nine Olympiads from 1996 to 2014 playing for Kyrgyzstan. A senior professor at the Kyrgyz-Russian Slav University, she also proved herself as a very successful coach – her daughter Alexandra Samaganova is a many-time national champion and a member of the national team.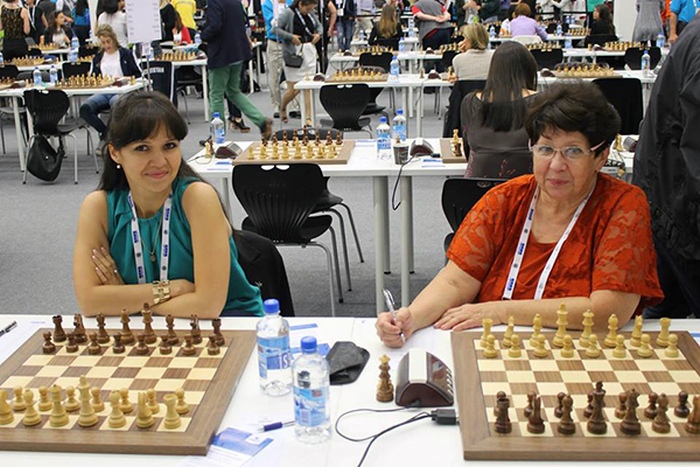 Photo: africachessmedia.com
Below you will find the least of respected veterans who received FIDE's financial support over the years.
2014

euros

Nona Gaprindashvili

3 865,22

Viktor Kupreichik

3 860,00

Mark Tseitelin

3 860,00

Igor Zaitsev

3 860,00

Boris Spassky

3 890,00

Leonard Barden

3 940,00

2015

euros

Gennady Kuzmin

4 200,00

Mihai Suba

4 200,00

William Lombardy

4 225,00

Yuri Balashov

4 225,00

Valentina Kozlovskaya

4 225,00

Jacob Murrey

4 450,00

2016

euros

Milunka Lazarevic

4 553,97

Evgeny Sveshnikov

4 432,00

Marta Litynska

4 432,00

Arturo Pomar

4 432,00

Sergey Pinchuk

4 432,00

Oscar Panno

4 492,40

2017

euros

Eugenio Torre

3 327,99

Alexander Vaysman

3 333,00

Tamarа Khmiadashvili

3 333,00

Valery Asriants

3 333,00

Abram Khasin

3 333,00

William Lombardy

3 315,85

2019

euros

Oleg Romanishin

4 000,00

Jose Luis Vilela

1 000,00

Raimundo Garcia

1 000,00

Volodymyr Okhotnyk

4 000,00

Henrique Costa Mecking

4 000,00

Aly Ahmed Yassin

1 000,00

Elena Fatalibekova

4 000,00

Sergej Salov

1 000,00

2020

euros

Slim Bouaziz

2 000,00

Vlastimil Jansa

2 000,00

Liudmila Belavenets

2 000,00

Aleksandr Nikitin

3 000,00

Emmanuel Omuku

2 000,00

Jesus Gonzalez Bayolo

2 000,00

Gabriela Olarasu

2 000,00

Viacheslav Dydyshko

2 000,00

Evgeni Melikset-Begi

2 000,00

Boris Itkis

2 000,00

Viktor Zheliandinov

2 000,00

Lhmasuren Myagmarsuren

2 000,00

Gerry Walsh

2 000,00

Heiki Westerinen

2 000,00

Dmitry Kayumov

2 000,00

Yaacov Zilberman

2 000,00

Qi Jingxuan

2 000,00

Ludmila Saunina

2 000,00

Petko Andonov Petkov

2 000,00

Wlodzimierz Schmidt

2 000,00

Raimundo Garcia

2 000,00

Rafael Vaganian

3 000,00

Anatoly Bykhovsky

1 984,51

Viktor Kart

2 000,00

Rico Yap Mascarinas

2 000,00

Mike Basman

2 000,00

2021

euros

Sergey Makarychev

2 500,00

Tamaz Giorgadze

2 500,00

Hanna Erenska-Barlo

2 500,00

Román Hernandez Onna

2 500,00

Avigdor Bykhovsky

2 500,00

Juzefs Petkevich

2 500,00

Anatoly Noskov

2 500,00

Bosko Abramovic

2 500,00

Jan Kalendovsky

2 500,00

Nina Medyanikova

2 500,00

Julio Ostos

2 500,00

Irina Ostry

2 500,00