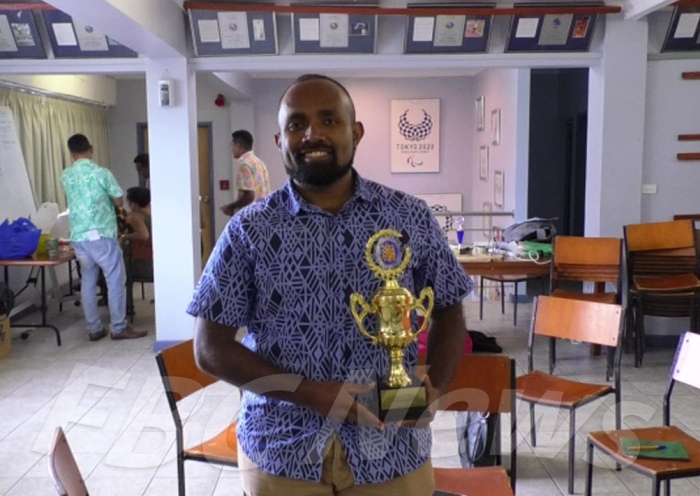 Taione Sikivou has been crowned the new champion of the Fiji National Chess Championship for the first time.
The championship which started on the weekend ended today after nine rounds. Sikivou who hails from Narovico in Rewa says started playing chess when he was 16 years old and he is super elated to finally win today after trying for so many years.
30-year-old Sikivou who defeated former champion Manoj Kumar in round four says he didn't expect to win. The former Mahatma Ghandhi Secondary School student adds beating 15-time champion Kumar propelled him to winning the national title.
"He was my toughest opponent and that game was really tough, it went down to the wire and we played almost close to four hours in that game and I was able to come away with a victory and that victory really propelled me to winning this tournament in the end", said the champion.
Kumar finished second while Avinesh Nadan came in third. Cydel Terubea won the women's title. Yash Maharaj took the Intermediate Open title with Philip Sukhu winning the secondary school category and Arnav Lal is the primary school winner.

Text: Akuila Cama Senior Multimedia Sports Journalist (www.fbcnews.com.fj/)
Photo: www.fbcnews.com.fj/