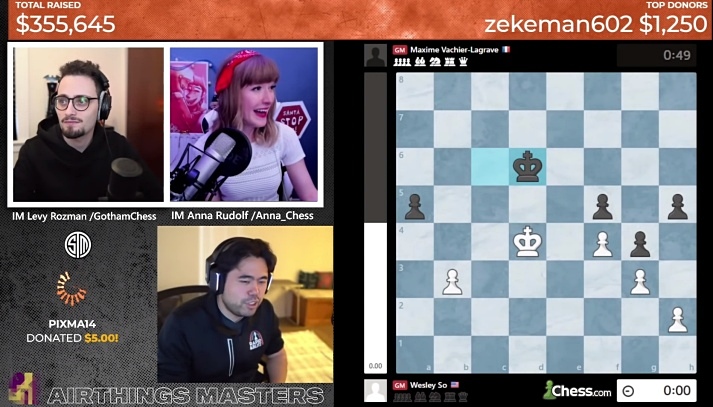 It all happened so quickly that you may have missed it, but December 30 left us with what was probably one of the chess highlights of the year 2020. In just about four hours, "Team Hikaru" – namely, Levy Rozman and Anna Rudolf – managed to raise $355,720 for CARE (Cooperative for Assistance and Relief Everywhere), a major international humanitarian agency delivering emergency relief and long-term international development projects.
The fundraising stream took place during one of the rounds of the online Airthings Masters tournament, the second event in the Champions Chess Tour. In fact, that was the day when Hikaru got knocked out from the tournament, which allowed him to join the last moments of the stream where his colleagues Levy and Anna were commenting on the games.
The idea of doing this fundraising stream began to take shape a couple of months ago, when Hikaru offered a 77 board online simul, effortlessly raising around $10,000 for Doctors Without Borders. That made Hikaru and his manager 'Chessbae' realize that they could probably set even higher goals. "Since Hikaru's audience is truly global, we knew that we wanted to raise money towards an international charity. So we chose CARE, one of the most reputable global charities, that first came up with the concept of 'care package' in 1945", explains Chessbae.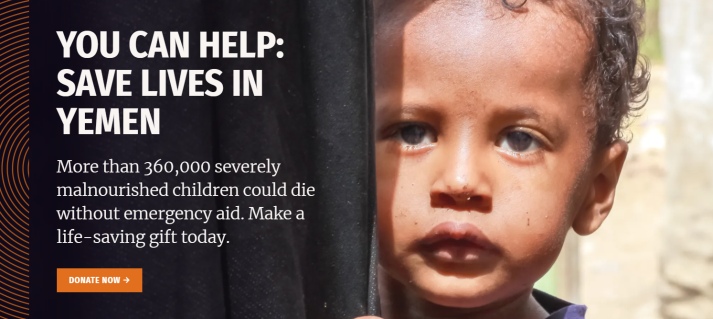 Remarkably, the highest single donation received was 'just' $2,000, and only a handful of them surpassed the amount of $1,000. That means the participation was really massive, with a huge number of people donating small amounts. The stream was watched by 885,216 people, with 23,844 average viewers, reaching its peak at 38,031 spectators.
"I'm incredibly proud of Anna and Levy for running this charity stream and thrilled that Chessbae set up the details and helped run the event. I was astonished that the stream raised over $350k in four hours and because of the success, we all hope to do it again. It's our goal to raise 3 million US through the length of the Champions Chess Tour. It's a high goal, but I think we can make it", said Hikaru.
"The growth of chess was one of the few positives of 2020, and I think it is our duty as the game's ambassadors to set a positive example and give back to people who need it most. On the day of the stream, the chat was absolutely electric. We shattered our initial expectations by 250% and the community was excited to keep pushing for a higher goal. We are growing the game of chess and trying to help humanity—can there be a better job?", added Levy.
More information: www.carewithteamhikaru.com