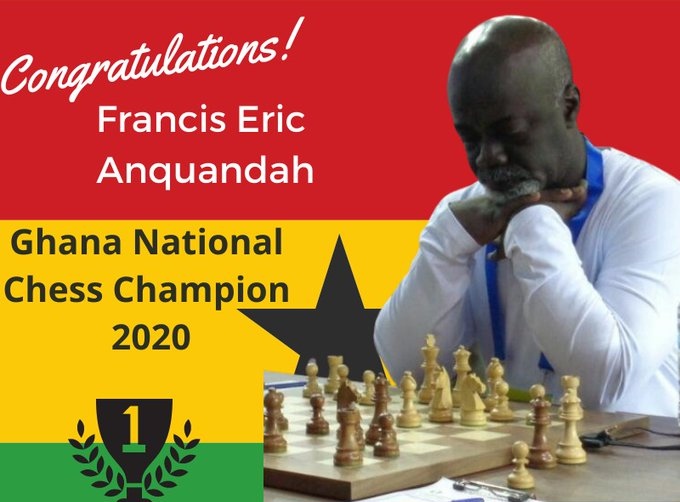 Francis Anquandah and Felix Tobi Abena are new Ghana national chess champions.
Anquandah scored 7 points in a 10-player round-robin that brought together most of the country's top-rated players. Joseph Mensah came in second just a half-point behind the champion; Adu-Poku Kwabena took bronze. Ghana's first and only International Master and multiple champion, Francis Anquandah won his first national title back in 1986, the same year he participated in his first Olympiad. His longtime rival and also multiple champion of Ghana John Hasford did not get to the podium this time and finished fourth. ½
Final standings open:
1. Francis Anquandah 7/9
2. Joseph Mensah – 6½
3. Adu-Poku Kwabena – 6
4. John Hasford – 5
5. Cephas Fomevor – 4½
6. David Ameku – 4
7. Edward Thompson – 3½
8. Dwamena Aikings – 3½
9. Prince Akpa – 2½
10. Lionel Adu Jr. – 2½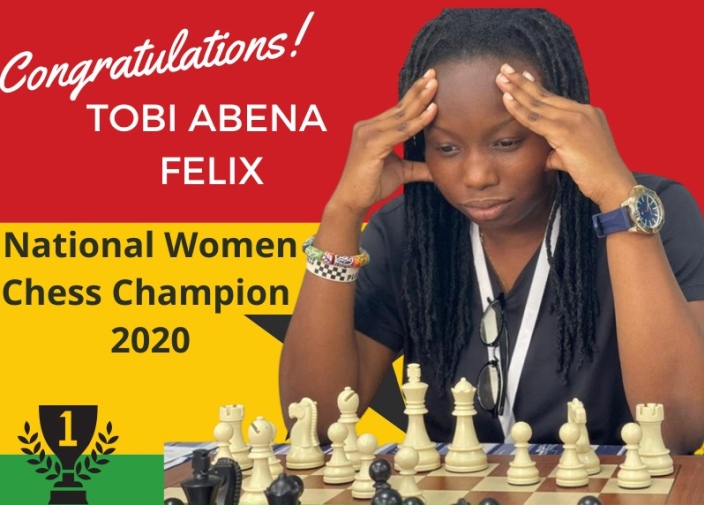 The rating-favorite of the 5-player double round-robin national women's championship, Tobi Felix lost only one game and won nine to finish 1½ points clear of the runner-up Maud Benson. This is the fourth consecutive title for Tobi.
Final standings women:
1. Felix Tobi – 9/10
2. Benson Maud – 7½
3. Ashley Christiana Naa Merley – 7
4. Majid-Michel Lady Rowena – 3½
5. Addo Pearl – 3
6. Zakaria Minawara - 0