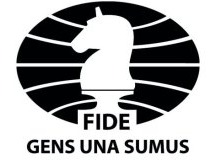 Dear member federations,
In the wake of the new year 2021, we would like to draw your kind attention to the following obligation of each Federation-member of FIDE, in accordance with the FIDE Charter:
Article "11. Obligations of Member Federations
Member Federations must:
n) Communicate a copy of their current statutes to FIDE Offices, adding a translation into English, if written in a different language;"
Therefore, we would appreciate your kind urgent providing the FIDE Secretariat office@fide.com with the said document and its translation into English, where applicable.
Please provide your Statutes by February 1st, 2021.
Thank you in advance.
Best regards,
FIDE Secretariat