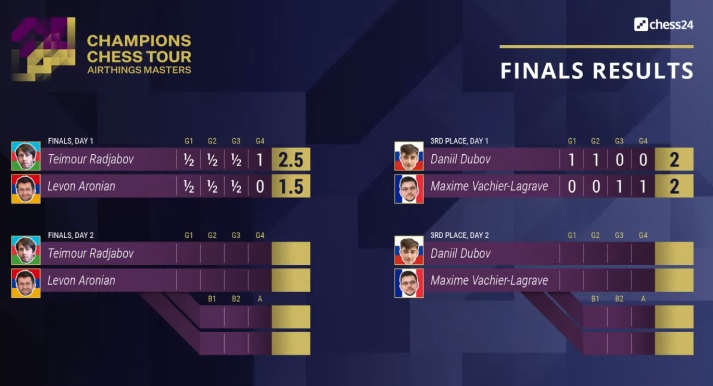 Teimour Radjabov took the lead in the final match with Levon Aronian after winning the fourth game of the first set. The first three games were complicated affairs but all three ended in draws. The last encounter of the first set saw Berlin Defense of Ruy Lopez in which Levon Aronian sacrificed a pawn and got sufficient compensation. On move 23 Levon optimistically pushed his f-pawn to f6 which turned to be a decisive mistake. White's compensation immediately evaporated and Black comfortably converted his advantage into a full point.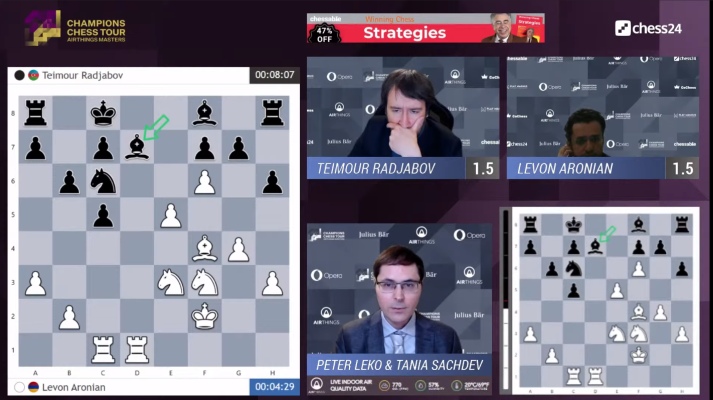 In the match for the third place, it was all Daniil Dubov in the first two games. However, he allowed Maxime Vachier-Lagrave back into the match in game three. In the final game the Frenchman, who was in a must-win situation, opted for a very risky line with Black and quickly found himself in a lost position. Luckily for Maxime, Daniil spent too much time in the opening and after missing several winning continuations eventually collapsed.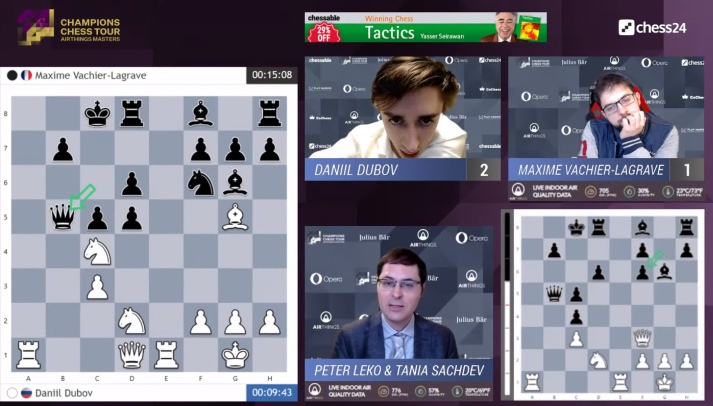 The final day of the competition is played on January 3, starting at 2pm GMT.
Official website: https://championschesstour.com/