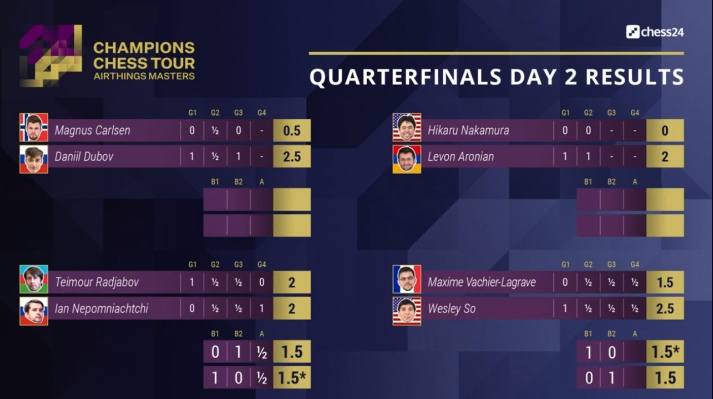 The top four finishers in the preliminary stage were eliminated in the quarterfinals of the knockout. Arguably, the second day of the quarterfinals has been the most exciting so far.
Daniil Dubov won games 1 and 3 to knockout Magnus Carlsen out of the competition (2.5-0.5). The World Champion had some opportunities in all three games but it was not his day as he made too many mistakes so uncharacteristic of him.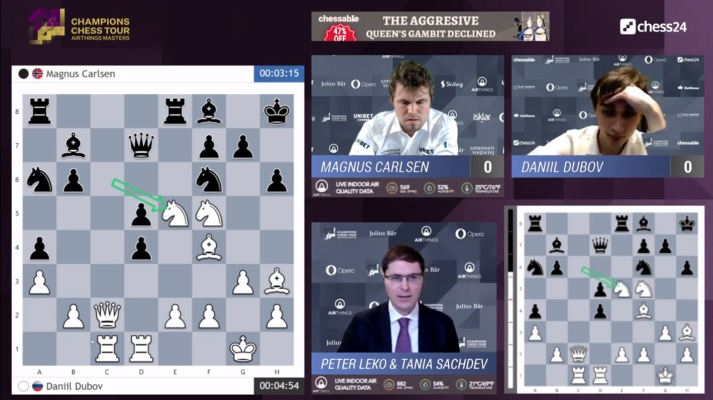 Levon Aronian did not give Hikaru Nakamura a single chance and after the Armenian won games one and two there was no need to continue the battle.
Two matches came down to the wire and were decided in Armageddon games.
Wesley So fought hard in his match with Maxime Vachier-Lagrave and after winning the second quarterfinal set by a minimal margin sent the match to a tiebreak. After opponents exchanged blows on tiebreak Maxime picked Black, reached a draw in Armageddon, and advanced to the semifinals.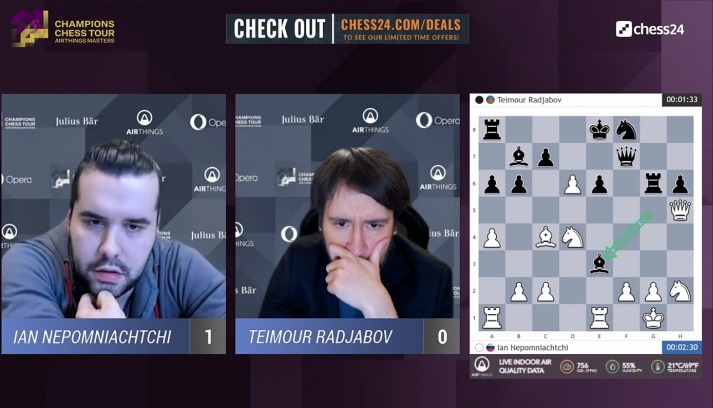 Teimour Radjabov could have settled the matters in his battle with Ian Nepomiachtchi without tiebreak – coming to game 4 with the one-point lead he obtained a great attacking position with Black. However, Teimour got astray and eventually crumbled. After losing the first tiebreak game by spoiling a very promising position Radjabov was hanging by a thread but did not give up. With his back against the wall, he pulled out a victory in the second game with Black and after drawing the Armageddon game made it to the semifinals.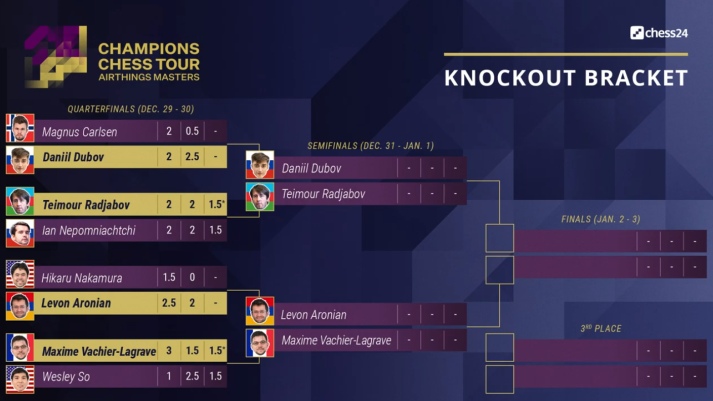 The semifinal matches will be played on Thгrsday, starting at 2 PM GMT.
Official website: https://championschesstour.com/