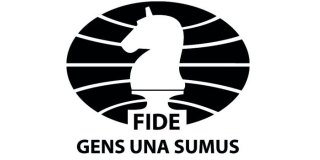 In the following links, you can find the agenda for the FIDE Online General Assembly taking place today (December 6, 2020), as well as links to all annexes. We would like to remind you that the General Assembly will be broadcast via Youtube.
Live BROADCAST (Youtube)


FIDE Online General Assembly 6 December 2020
AGENDA
1. FIDE President's address
2. Obituaries
3. Roll-call
4. Appointment of the 3 Scrutineers (if technically possible)

Section 1 - Report of FIDE President
Section 2 - Financial matters

2.1 Report of the FIDE Treasurer. Annex 2.1
2.2 Verification Commission report. Annex 2.2
2.3 Discharge of the Treasurer.
The General Assembly is requested to discharge the Treasurer from the responsibilities for the financial year 2019.
2.4 Budget 2021.
The GA is invited to approve the 2021 Budget. Annex 2.4
2.5 Appointment of External Auditor for annual audit of FIDE accounts for 2020
The GA is invited to re-appoint Ernst&Young as the auditor of FIDE accounts for financial year 2020.
2.6 New Financial Regulations
The GA is invited to approve the new Financial Regulations. Annex 2.6

Section 3 - Federation and Membership issues
3.1 Admission of a new affiliated organisation
The Isle of Man applied to become an affiliated organisation of FIDE. Annex 3.1
3.2 Federation issues
3.2.1 English Chess Federation's motion Annex 3.2.1
3.2.1.1 Mr.Kambouzia's letter Annex 3.2.1.1
3.2.1.2 Letters from Iran Chess Federation Annex 3.2.1.2a and Annex 3.2.1.2b

3.2.1.3 Letter from NOC of the Islamic Republic of Iran Annex 3.2.1.3

3.2 1.4 Letter from Chess Federation of Canada Annex 3.2.1.4
3.2.1.5 Motion of FIDE President of Iran Annex 3.2.1.5

Section 4 - Administrative matters
4.1 Changes in the FIDE Handbook

4.1.1 Laws of Chess (amendment regarding Online chess) Annex 4.1.1

4.1.2 General Assembly Internal Rules
The GA is invited to approve the General Assembly Internal Rules. Annex 4.1.2

4.1.3 Zonal Council Rules
The GA is invited to approve the Zonal Council Rules. Annex 4.1.3

4.1.4 English Chess Federation's motions. Annex 4.1.4

Section 5 - FIDE Calendar
5.1 World Championship match 2021
5.2 Women's World Cup 2021 and World Cup 2021
5.3 Chess Olympiads
5.3.1 Chess Olympiad 2021
5.3.2 Chess Olympiad 2022
5.3.3 Chess Olympiad 2024
Following the bidding procedure which ended on May 1st, 2020 the following valid bid has been received:
- Budapest, Hungary Annex 5.3.3
The General Assembly is invited to vote on the bid.

Section 6 - Online Chess
6.1 Online tournament projects and FIDE Laws of Online Chess

6.2 Online FIDE activities

Section 7 - Continental Associations
7.1 Report of Continental Association for Europe. Annex 7.1
7.2 Report of Continental Association for Americas. Annex 7.2
7.3 Report of Continental Association for Asia. Annex 7.3
7.4 Report of Continental Association for Africa. Annex 7.4

Section 8 - Miscellaneous
8.1 FIDE Awards
​​​​​​​8.2 91st FIDE Congress 2021.
The event will be held in Khanty-Mansiysk, Russia
​​​​​​​8.3 Other matters
8.3.1 Jamaica Chess Federation's proposal Annex 8.3.1
Closure