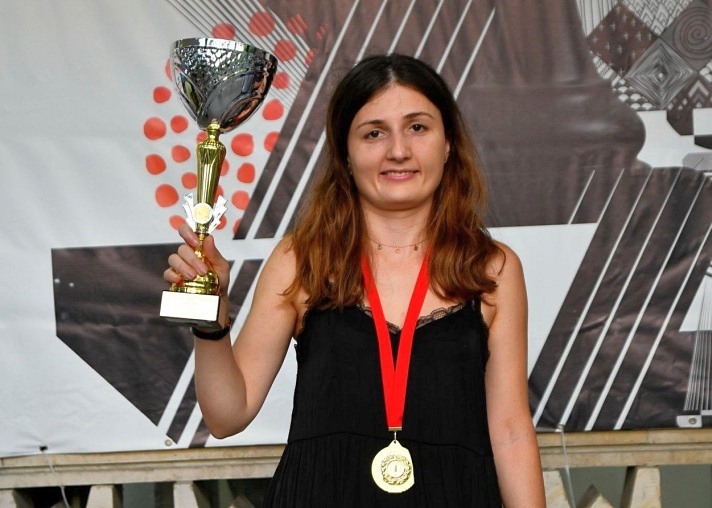 The 77th Georgian Women's Championship was held in a round-robin format on 21-30 July at the Chess Palace in Tbilisi and boasted of a very strong lineup with eight out of the top-10 national players taking part.
The eventual champion Nino Batsiashvili started slowly with 1.5/3, losing to Salome Melia in the third round, but then she picked up tremendous speed winning five straight games. A draw against Bela Khotenashvili in the last round sealed the deal for Nino as she finished the event as a sole winner with 7/9.
This is Batsiashvili's third title, previously she won the Georgian championship in 2015 and 2018.
Meri Arabidze (6.5 points) came second with a slightly better Sonneborn-Berger over Bela Khotenashvili (6.5 points) who claimed bronze. Both silver and bronze winners completed the tournament distance undefeated.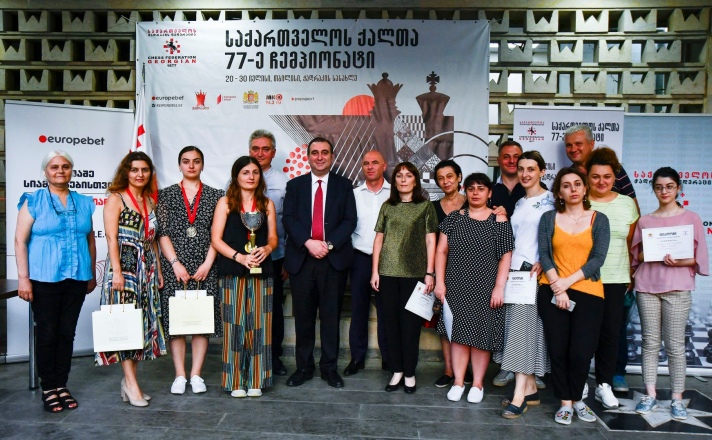 Final standings:
1. Nino Batsiashvili (2457) – 7
2. Meri Arabidze (2428) – 6.5
3. Bela Khotenashvili (2458) – 6.5
4. Lela Javakhishvili (2475) – 6
5. Sofio Gvetadze (2308) – 5
6. Salome Melia (2370) – 5
7. Sopiko Khukhashvili (2339) – 4
8. Nino Khomeriki (2319) – 3
9. Aleksandra Vakhania (2138) – 2
10. Elene Tsotsonava (2012) – 0