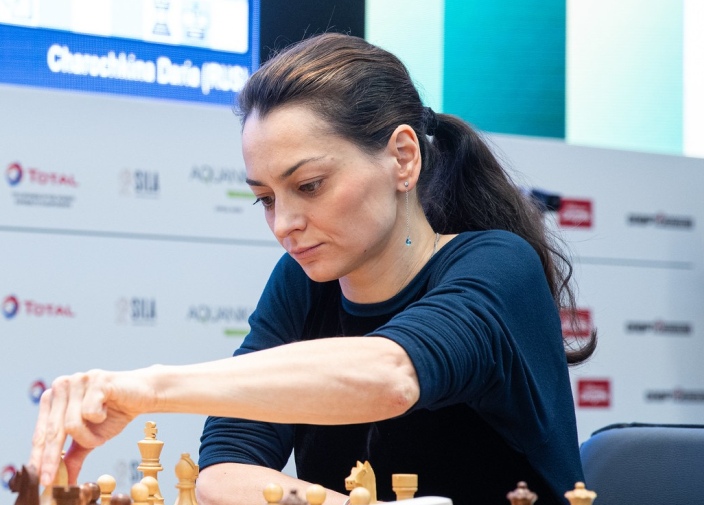 Alexandra Kosteniuk wins the final leg of the Women's Speed Chess Grand Prix and qualifies for the Super Final match against Anna Ushenina.
Kosteniuk dictated the proceedings in the final match against Humpy Koneru. She took the lead in the 5+1 minute games, however, Koneru bounced back in 3+1. The former world champion won the final game of this portion to enter the bullet stage with a minimal lead 4.5-3.5. Alexandra won two bullet games, sealed the victory (7-5) and claimed 12 GP points.
In the match for third place, Hou Yifan defeated Sarasadat Khademalsharieh 7,5-3,5.
The Super Final match for the overall winner of 2020 Women's Speed Chess Championship between Kosteniuk and Ushenina will take place tomorrow, on July 20. Watch it live on our YouTube channel.