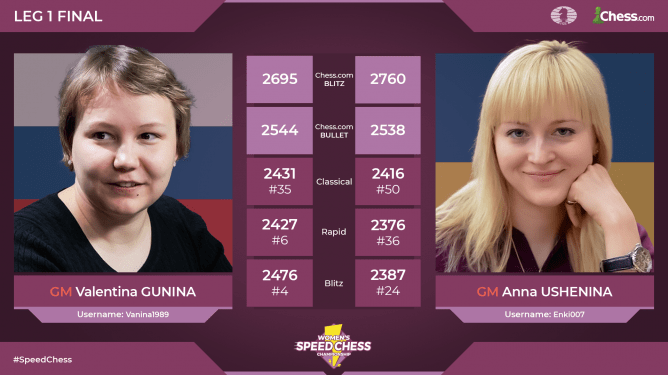 Anna Ushenina (Ukraine) and Valentina Gunina (Russia) became the finalists of the first Grand Prix leg of the Women's Speed Chess Championship by FIDE and Chess.com Ushenina beat young Indian WGM Vaishali Rameshbabu 5.5-4.5 in a very close match coming from behind and taking an upper hand in the bullet portion.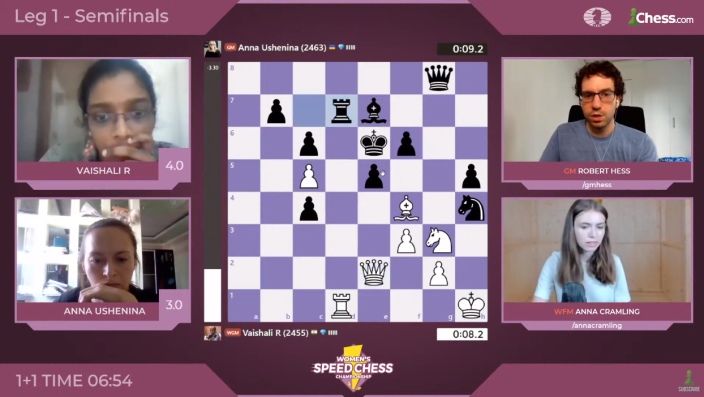 In the second all-Rusian semifinal, Gunina eliminated her compatriot GM Alexandra Kosteniuk 9-3. Valentina was on fire today despite being very tired from playing every day during the last week, as she confessed in a post-match interview. Unlike Kosteniuk, who was a seeded player, Valentina had to qualify for the Grand Prix and she did it only at the fifth attempt.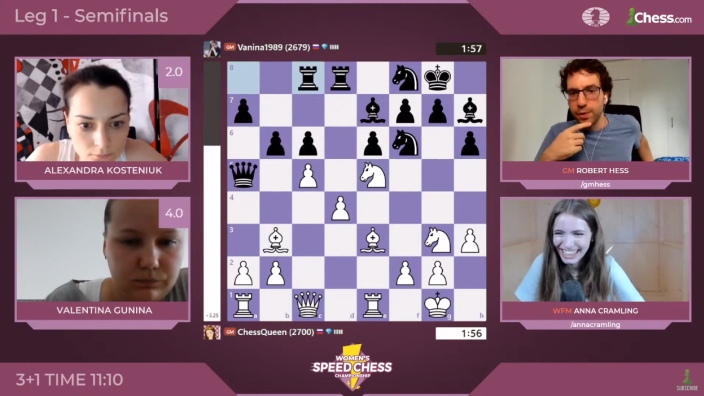 The Russian GM will have a chance to recharge her batteries as there is a free day tomorrow before the final on Sunday. You can watch it live on our youtube.com/fidechannel and support your favorite player.