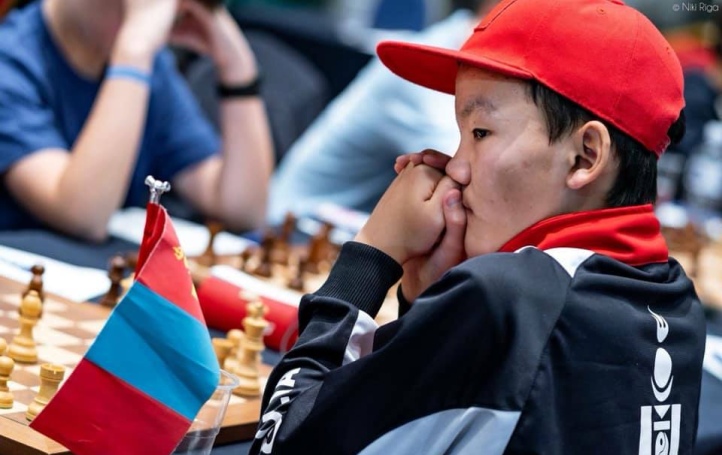 The 3rd Mongolian Online Team League, part of FIDE CheckmateCoronavirus project, brought together 28 teams from across the country. The online competition consisted of 9 tournaments, held on a popular platform lichess.org in three categories and stretched over May 07-28. "Gegeen Arvai" won gold in the most prestigious division A, "SKY_MONGOL" finished first in B, and "Ховд-1" came in first in C.
The winner of the major league, "Gegeen Arvai" is a chess club created by GM Gundavaa Bayarsaikhan. It servers as a training ground for many talented Mongolian chess players. For example, FM Tengis Tsog-Ochir (pictured above) is a Mongolian national blitz champion; IM Gan-Erdene Sugar became the second-ever Mongolian player to take part in the FIDE World Cup in 2019; CM Tenuunbold Battulga took bronze at the World Youth Chess Championship.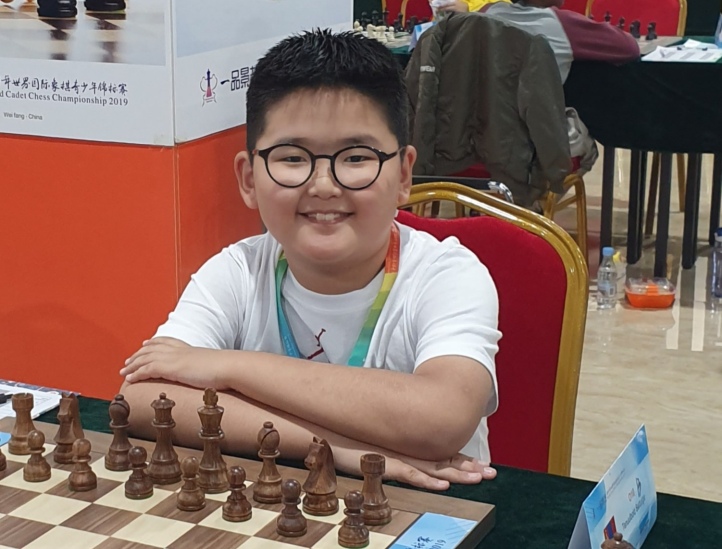 Another team member, WCM Munkhzul Davaakhuu is the World Youth Champion and the winner of numerous youth titles in Asia. Her family follows in the footsteps of Polgar sisters as her elder sibling Khongorzul Davaakhuu is the World School Blitz Champion, while the younger sister Unurzul Davaakhuu is the silver medalist of World Youth and Asian Youth Championships.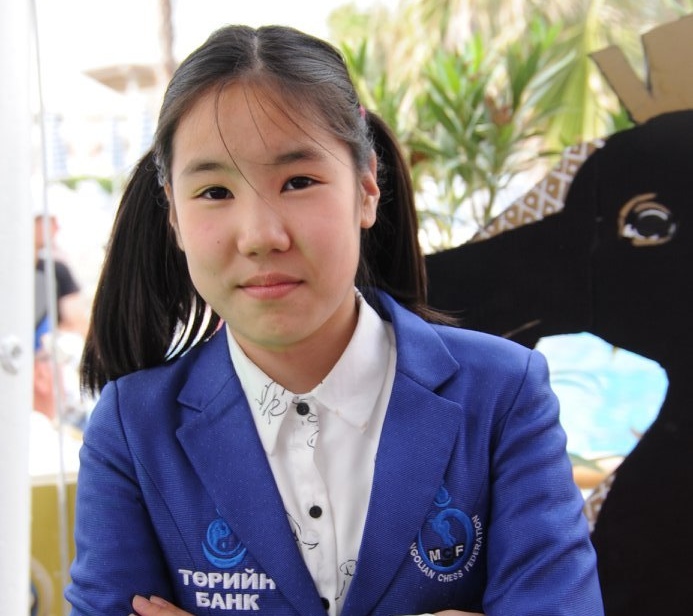 Final standings:
Major league team standings:
1st place – GEGEEN ARVAI
1. IM Gan-Erdene Sugar
2. FM Tengis Tsog-Ochir
3. WCM Munkhzul Davaakhuu
4. CM Tenuunbold Battulga (bronze medalist of the World Youth Chess Championship)
2nd place – COLOR MIND 1
1. NM Galmandakh Badrakh
2. NM Amgalanbaatar Ravdanlkhumbuu
3. WIM Bayarmaa Bayarjargal
4. Danzanjunai Ganbat
3rd place – UVURKHANGAI
1. GM Gundavaa Bayarsaikhan
2. IM Munkhgal Gombosuren
3. Tsogzolmaa Nanjid
4. CM Yuruultei Batbaatar
4th place – ALDAR
1. GM Bilguun Sumiya
2. IM, WGM Munguntuul Batkhuyag
3. FM Bulgankhan Ganzorig
4. Agibat Batzaya
5th place – ABChess
1. IM Batsuren Dambasuren
2. FM Chinguun Sumiya
3. WFM Anu Bayar
4. CM Sodbilegt Naranbold
Minor league team standings (Division I):
B group 1st place – SKY MONGOL
1. FM Munkhbat Chogdov
2. FM Khulan Enkhsaikhan
3. AGM Otgonbat Ishdagva
4. WCM Unurzul Davaakhuu
B group 2nd place U13 – Little demons
1. CM Ochirbat Lkhagvajamts
2. WCM Bayasgalan Khishigbaatar
3. Ulziikhishig Khishigbat
4. Unubold Nandinzul
B group 3rd place – Caissa_mn
1. WIM Munkhzul Turmunkh
2. Amin-Erdene Burmaa
3. Angar Zoljargal
4. Ryenchinbayar Burenzevseg
Minor league team standings (Division II):
C group 1st place – KHOVD-1
1. Ekhbayar Buyantogtokh
2. Baldorj Baatar
3. Undarmaa Erdenejargal
4. Mungunshagai Baasankhuu
C group 2nd place – KHANGARID-3
1. Ankhbayar Amarjargal
2. Khongorzul Bayarsaikhan
3. Buyanbadrakh Gantsogt
4. Erdenetungalag Delgerdalai
C group 3rd place – GEGEE SHATAR
1. Boldbaatar Dorjsuren
2. Bat-Asral Bayar
3. Ali Bauirjan
4. Munkhkhishig Gantumur
Individual standings: (only A-group counts)
1. GM Bilguun Sumiya /ALDAR team/
2. FM Tengis Tsog-Ochir /GEGEEN ARVAI team/
3. IM Gan-Erdene Sugar /GEGEEN ARVAI team/
Best female player: WIM Bayarmaa Bayarjargal /COLOR MIND 1 team/
Best U12: Danzanjunai Ganbat /COLOR MIND 1 team/