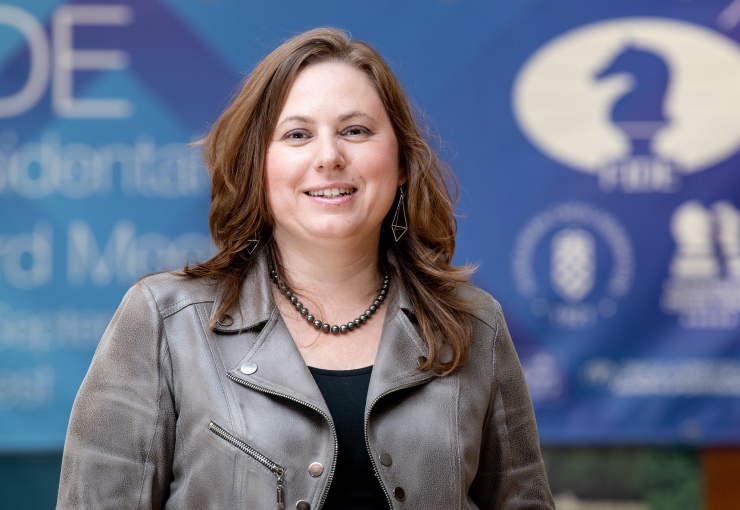 The best female player of chess history, who holds the highest Hungarian state honor, the Magyar Szent István Order, has received an honorary doctorate from the University of Physical Education (UPE) as decided by the University Senate on Thursday. FIDE Honorary Vice President, Judit Polgár becomes the 45th person to hold a degree of the kind awarded by UPE.
Prof. Dr. h. c. Lajos Mocsai, the Rector of University has made the following comment to acknowledge Judit Polgár's lifetime achievements:
'This title is awarded to excellent personalities who make notable achievements as sportspeople or sport diplomats, and who have tight relations with the University of Physical Education. As our mind sports department will be launched this summer, we have serious plans in which we count upon Judit Polgár. Her past has made sport history, and her diplomatic activity is outstanding in sport development and education as well."
A great Hungarian chess player, whose father, László Polgár raised all his three daughters to become world-class players to prove his education theory, undertakes outstanding educational activities. Her organization, the Judit Polgár Chess Foundation founded in 2012, aims to develop children's competency in public education with a unique method. As a framework curriculum, competence development chess has made its way to the National Core Curriculum, and as of 2013, lower primary schoolchildren can choose it as a subject to learn. To help children's learning process, a print series consisting of handbooks and exercise books called Sakkpalota (Chess Palace) has been released. The package also includes a teacher's book.
Judit Polgár has become the 45th honorary doctor of the 95-year-old university. Her name will be printed on the University of Physical Education's marble slab along with other world-famous sportspeople and leaders such as Juan Antonio Samaranch, Joao Havelange, Primo Nebiolo, and Jacques Rogge.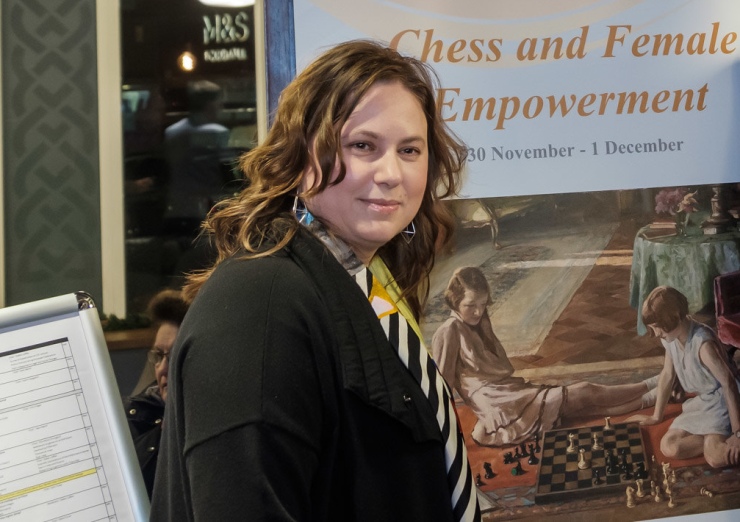 "A serious appreciation like this gives me a lot of energy," said Judit Polgár on the university's homepage.
"I feel honored to get an honorary doctorate from the University of Physical Education that is an outstanding institute with almost a 100-year-old history. I hope that the title will turn young people's attention towards the work I have been doing. Every time I receive an award or my name is mentioned I become a little bit nostalgic. The same happened to me when I was awarded, for the first time ever, the title of the European Chess Legend by the European Chess Association last November. I can recall what I have achieved so far and what directions I should take. As far as I can see, the competitive spirit, endurance, and perfectness in chess are as important as in education and in the promotion of chess. It really makes me feel relaxed that other people recognize and acknowledge it. Feedback has always been important to me because it gives me strength. Receiving the honorary doctorate from the University of Physical Education is nice and positive feedback on my career and the work I have done." Judit Polgar added in a telephone interview following a two-hour international lecture she presented.
The world-class chess player and mother of two, Judit Polgar is considered to be one of the three most famous Hungarians in the world along with Ferenc Puskás and Ernő Rubik. She will be presented with the title at the university's opening ceremony of a new academic year this fall.