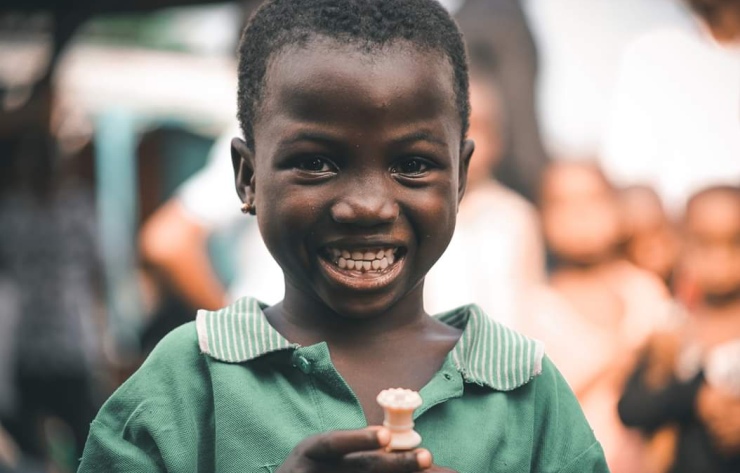 Tunde Onakoya, the founder of the "Chess in Slums" initiative in Nigeria, shared this amazing story on his Twitter.
He writes, "happy birthday to the little girl whose smile changed my entire world." Truly moved and inspired by this story, we publish a slightly abridged version:
"It all started about two years ago when I walked into the slums of Majidun Ikorodu in Lagos with a chessboard and a pocket full of dreams. I wanted to introduce chess to vulnerable children living in slum communities as a way to promote learning and enhance intellectual development. It was my own way of giving them a new kind of leverage as most of them couldn't afford to go to school.
It was on this day I met Basirat - a five-year-old girl who kept tugging at my trousers to give her a chess piece to hold on to. We introduced the kids to the game of kings and queens and took memorable pictures. I felt fulfilled when I got home on that day. As I wasn't sure how to teach children who could neither read nor write that a rook could move vertically and horizontally. Surprisingly they were able to master the basics in one day.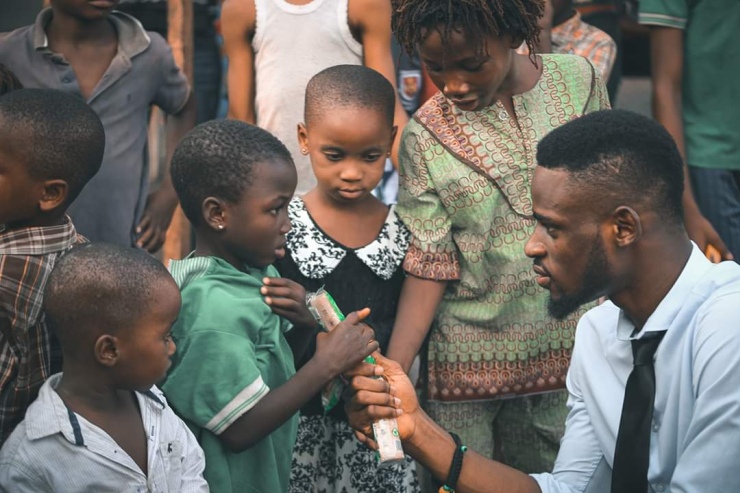 It was supposed to be a one-off thing as I didn't have the resources to sustain the training. But I couldn't get my mind off the particular picture of this girl holding on to a queen with the most beautiful smile in the world.
I wanted to know more about her so I went back to the community to look for her. When I found her, I lifted her into my arms and asked her what she wanted to be. She said "Nurse" with a deep Yoruba accent. She could barely speak an English word but she was sure of that one thing.
Such lofty ambitions for a little girl who had never seen the four walls of a classroom, I thought to myself. Amidst such vast and faded flowers, she dared to dream. I watched her for a little while, she housed the greatest spirit I had ever seen and was always filled with laughter.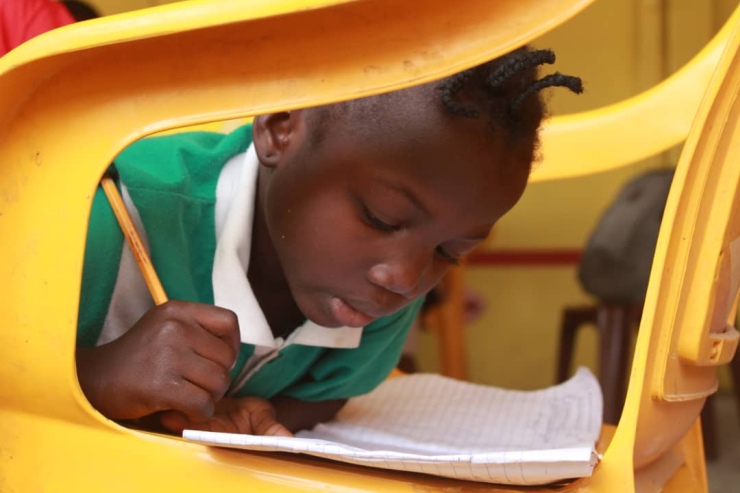 I was greatly inspired so I went home and wrote about my experience with the little girl I had just found who dared to dream. The story went viral. Someone reached out and offered to sponsor her through school. It was the best news ever! We made out to share the good news with her parents and realized they were living in abject poverty.
We enrolled Basirat in one of the best Montessori schools in Ikorodu. She had to start from the foundational class so she could learn to read and write. It was the beginning of her journey. Afterall in chess, a pawn could march on to become a queen.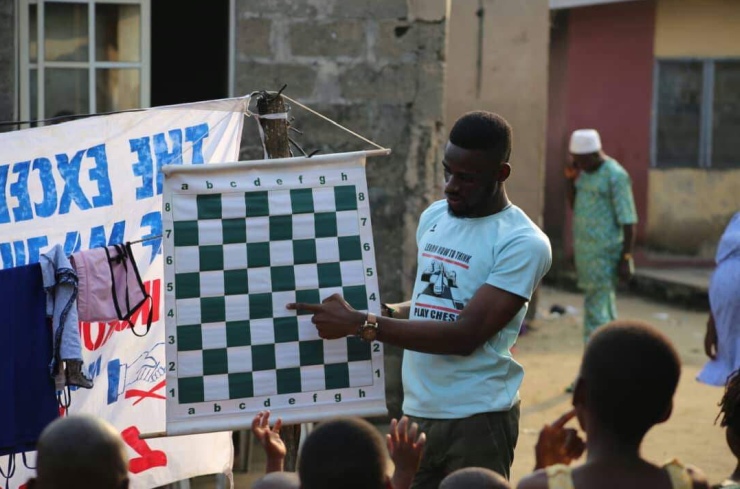 The Chess in slums initiative was birthed. I made a resolve to pursue this dream of using chess as a tool to help other children find life-changing opportunities.
We have been doing this consistently for about two years and successfully trained over a hundred kids. Some have gone on to win chess tournaments. We currently have 13 other children on livelong scholarships."