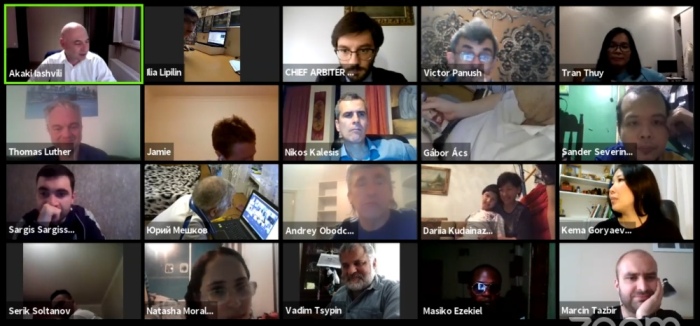 The first FIDE Online Cup for People with Disabilities is in the books. Held on May 21 on a popular chess platform playchess.com, this invitational five-round Swiss tournament brought together 38 participants representing 28 national federations playing not only for the title and glory but also for a €2,200 prize fund. In addition, three players (K. Shashikant, V. Panush, A. Bandawere) were randomly selected to take part in a prize drawing under the Checkmate Coronavirus project launched by FIDE earlier this week.
During a brief opening ceremony the participants were greeted by FIDE President Arkady Dvorkovich: "On behalf of FIDE, I would like to welcome all the player of the first FIDE Online Cup for People with Disabilities… I think it is a great effort by the organizing team and I hope that even in these difficult times, all the players, everyone who is online now can enjoy chess, show the best qualities and prepare for FIDE Olympiad, which will also have a competition for people with disabilities. Good luck everyone, stay safe and enjoy chess."
Before the start of the event, two highest-rated players Marcin Tazbir (Poland) and Sander Severino (Philippines) were considered to be the main favorites. Eventually, they finished with 4.5 points each with the Polish player taking the title thanks to better tiebreaks, but their way to the very top was not a smooth sail, to say the least.
The champion had to work hard in the first two rounds as he found himself in tough positions in both encounters but managed to turn tables around and score two points. The second part of the event was much easier for him – after beating Mihail-Dacian Pribeanu in a solid positional style, he made a quick draw in the final game with Sander Severino.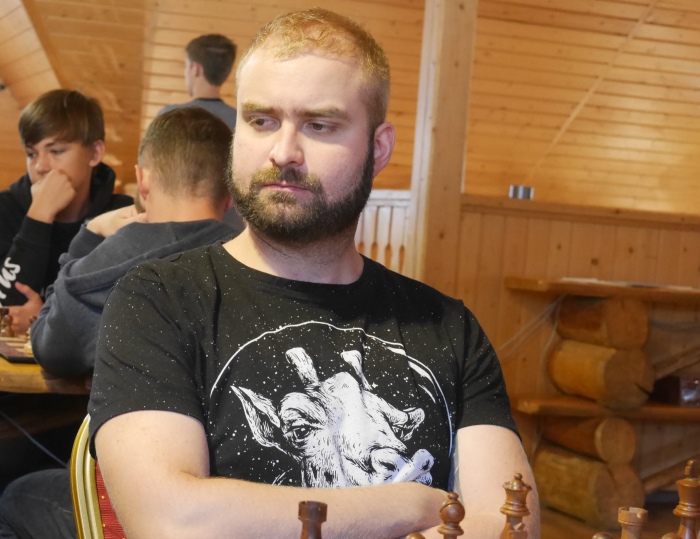 Photo: Rafał Siwik
The silver-winner played his most important game in the fourth round with Yuri Meshkov (Russia) who was also on a perfect 3 out of 3 score. Sander Severino prevailed in this tensely contested battle and after drawing his last-round game tied for first place. To Meshkov's credit, after a painful defeat, he bounced back in the last round and took bronze thanks to superior tiebreaks.
"It was fascinating as I played in such an event over the internet for the first time. It was quite nice. I think all the participants were quite happy. The only thing that I could recommend is to invite more players. Maybe the number of rounds should be bigger as five rounds are not enough. I believe that through chess people are suffering much less at this tough corona-virus times," the champion said in an interview right after the event.
WIM Natasha Morales Santos from Puerto Rico showed the best result among women. She scored 3 out of 5 like Handenur Sahin and Annegret Mucha but had a better tiebreak.
Final standings:
| | | | | |
| --- | --- | --- | --- | --- |
| 1 | Marcin Tazbir | 2535 | POL | 4,5 |
| 2 | Sander Severino | 2373 | PHI | 4,5 |
| 3 | Yuri Meshkov | 2258 | RUS | 4,0 |
| 4 | Denis Palin | 2091 | RUS | 4,0 |
| 5 | Gabor Acs | 2047 | HUN | 4,0 |
| 6 | Mihail-Dacian Pribeanu | 2169 | ROU | 3,5 |
| 7 | Dmitrij Scerbin | 2238 | RUS | 3,0 |
| 8 | Vit Valenta | 1994 | CZE | 3,0 |
| 9 | Andrei Gurbanov | 2284 | ISR | 3,0 |
| 10 | Ilia Lipilin | 1983 | RUS | 3,0 |