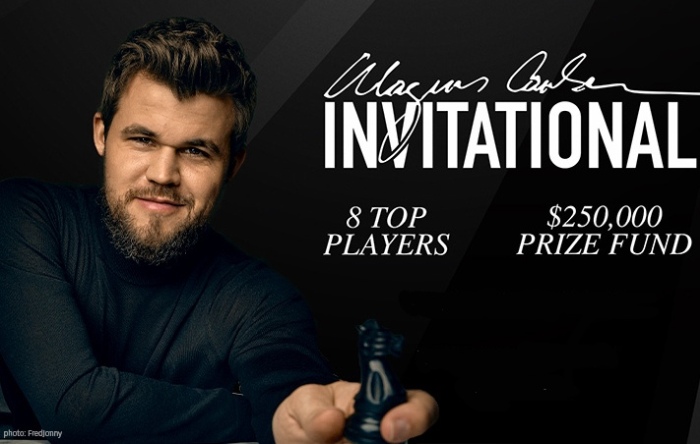 World Champion Magnus Carlsen revealed his $1 million vision for a new online chess tour designed to cement the game's future in the public eye.
Four super-tournaments culminating in a Grand Final in August will become the new "majors" for online chess, the Magnus Carlsen Chess Tour.
It follows the breakthrough success of the Magnus Carlsen Invitational which shattered all records for online viewership and now serves as the first leg of the Tour.
Carlsen believes carrying the momentum into an online Tour presents the opportunity to establish chess permanently as a mass media sport.
The World Champion said: "The Invitational was a lot of fun and we heard great feedback from the players, our broadcast partners, and the viewers. While physical chess tournaments and sports are still either canceled or postponed, bringing an entire chess tour online is what I feel is right for chess now."
The Invitational was the first online chess tournament to be broadcast on TV. It went out on Spanish, German, Russian, and Czech TV and was covered live on Norway's biggest commercial channel.
The Tour will continue to bring exciting chess entertainment to viewers via TV, streaming services, and on www.chess24.com throughout the summer.

Tour Schedule
Magnus Carlsen Invitational: Apr 18 - May 3
Lindores Abbey Rapid Challenge: May 19 - June 3
Online Chess Masters: June 20 – July 5
Legends of Chess: July 21 – August 5
Tour Final: August 9 – August 20
The top four players of each tournament are guaranteed a place in the following one. The Grand Final will be played among the winners of the individual tournaments.
The combined prize fund is $1 million, the highest ever in online chess. The next tournament, the Lindores Abbey Rapid Challenge, starts on May 19.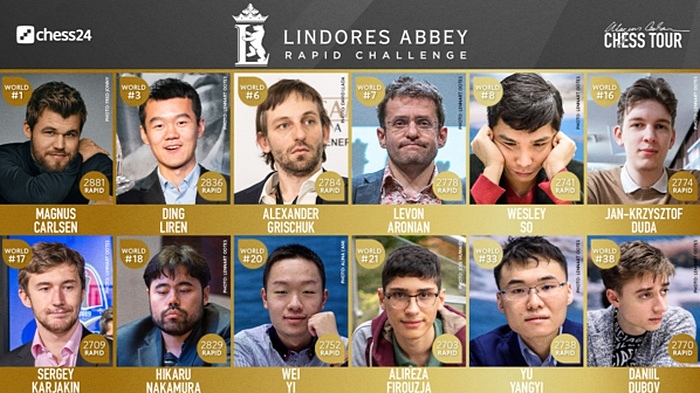 The name builds on the heritage of the Lindores Abbey Chess Stars, a Scottish super-tournament held for the first time last year with Magnus Carlsen, Vishy Anand, Sergey Karjakin, and Ding Liren taking part.
This physical tournament has now moved online to join the Magnus Carlsen Chess Tour and is associated with the Lindores Abbey Heritage Society, which maintains the historic site.
Under the tournament's social media hashtag #HeritageChess, fans can learn more about every participating player and his country's chess history. It is an effort to show the rich heritage of chess on which the players' careers have been built.
The Lindores Abbey Rapid Challenge will feature four returning players from the Magnus Carlsen Invitational: Magnus Carlsen, Hikaru Nakamura, Ding Liren, and Alireza Firouzja.
Eight new players will be introduced: Wesley So, Alexander Grischuk, Sergey Karjakin, Levon Aronian, Wei Yi, Daniil Dubov, Jan-Krzysztof Duda, and Yu Yangyi.
Chess24 will cover every tournament in nine languages, with commentary beginning at 3 PM CEST each tournament day. The official home of the Magnus Carlsen Chess Tour is chess24.com/tour.
FOR MORE INFORMATION:
Leon Watson
leon@chessable.com
+447786 078770