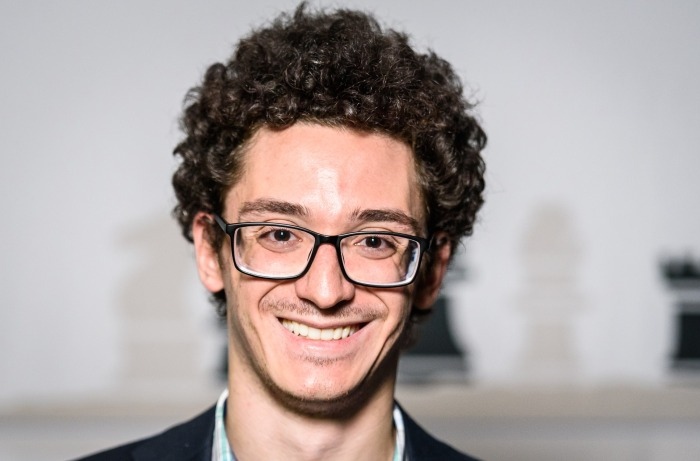 Fabiano Caruana (USA)
Born: June 30, 1992 (27 years old)
Rating: 2842
Qualified as the Challenger in the World Championship match 2018
The third child in a large Italian family, Fabiano Caruana was born in Miami and spent his childhood in the US. Fabiano's remarkable chess abilities became evident from an early age, and his father, a club-level player, dedicated his life to his son and made everything possible to realize his potential.
In America, Fabiano was trained by Miron Sher. At the age of 12, the young chess player, together with his parents, moved to Europe. First, they settled in Spain, where Fabiano was trained by Boris Zlotnik for several years. Then, Caruana's family put down their roots in Budapest, so that Fabiano could work with Alexander Chernin. The young chess player wasn't even 15 when he became a grandmaster.
Fabiano changed his federation to Italian and started steadily improving his tournament record, participating in numerous events (Biel, in New Delhi, Reykjavik, Dortmund, Zurich, and Wijk aan Zee). A new partnership with Vladimir Chuchelov proved to be very fruitful as the Italian grandmaster advanced rapidly. He firmly established himself in the top 10 players in the world and after a victory in Dortmund (2014), surpassed the 2800 rating mark.
Fabiano did not stop there. Playing the Sinquefield Cup, an event featuring six of the world's top-10 players, Caruana turned in a phenomenal result – he scored 8.5 points out of 10 and overtook the second-place finisher, the World Champion, Magnus Carlsen, by three points, adding 30 rating points along the way with a first-place finish.
In 2015, Caruana returned under the American banner and qualified for the Candidates Tournament held in Moscow in March 2016. Fabiano was in contention for first place until the final round in which he lost the winner-takes-all game to Sergey Karjakin. The same year he won the Olympiad (Baku 2016) with his new team playing on the first board.
Caruana is a very versatile chess player equally good in openings, positional maneuvering, and endgames. His distinguishing feature is unparalleled concentration over the board.
Fabiano's second attempt to qualify for the match with the World Champion was successful – after winning the Candidates tournament in Berlin (2018) Caruana crossed swords with Magnus Carlsen. The World Championship match in London was a very close one: after all 12 games with classical time control were drawn, the Word Champion prevailed only in a tiebreak.
At the beginning of this year, Fabiano reached a new high after delivering an extraordinary performance in the Tata Steel Masters 2020. Caruana finished a clear first, two points ahead of Magnus Carlsen. The American enters the Candidates Tournament as the rating favorite. Will he succeed one more time? We will find out in three weeks.
Caruana - Ponomariov (Dortmund 2014)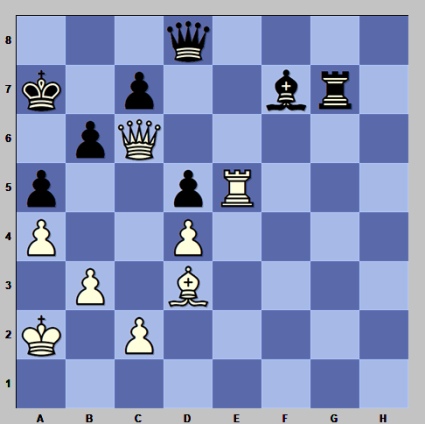 39. Re7! Qxe7 40. Ba6! Kxa6 41. Qa8# ("One of the most
satisfying combinations I have ever played!" - Fabiano Caruana)