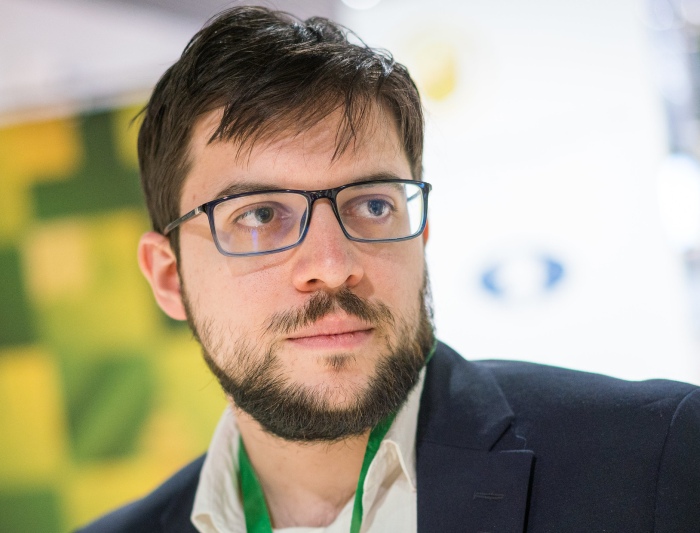 Maxime Vachier-Lagrave (France)
Born: October 21, 1990 (29 years old)
Rating: 2767
Replaced Teimour Radjabov as the highest-rated reserve player. It will be his debut in a Candidates Tournament.
Maxime Vachier-Lagrave was born on October 21, 1990, in Nogent-sur-Marne, just outside of Paris. Often referred to as 'MVL', he quickly gained the reputation of a chess prodigy after winning his first French championship (in the Under-8 category) at the age of six. This was the first in a series of four titles in the youth French championships, which ended with a title in the Under-20 category in 2004, achieved when Maxime was just 13. Just a year earlier, in 2003, Vachier-Lagrave took second place in the World Youth Chess Championship in the Under-14 category.
Aged 16, Vachier-Lagrave won the adult French Championship (2007). He has repeated this success twice more, in 2011 and 2012. In October 2008, following a streak of strong performances, the Frenchman joined the elite 2700-rating club.
In 2009 Vachier-Lagrave became the World Junior Champion. That same year, playing in Biel, he beat Vassily Ivanchuk, Boris Gelfand, Alexander Morozevich, and – another rising star - Fabiano Caruana, making his mark in the elite chess circles. Vachier-Lagrave has won the Biel International five times so far – in 2009 and four years in a row from 2013 to 2016.
After obtaining a BA in mathematics in 2010, Vachier-Lagrave decided to take up chess professionally. The victory in the Hoogeveen (2010) that followed, justified the path he had chosen. In December 2010, the Frenchman won the European Blitz Championship in Warsaw (a success which he repeated in 2012).
So far, Maxime has taken part in seven Chess Olympiads (2006–2018) and four European Team Chess Championships (2007, and from 2011 to 2015).
His most prominent result so far is a clear first place in the Dortmund Sparkassen (2016), where he finished ahead of the previous winners Fabiano Caruana and Vladimir Kramnik. Thanks to his performance in Dortmund, Vachier-Lagrave crossed the 2800 rating mark (reaching maximum ELO of 2819 in the August 2016 FIDE Rating list) and rose to #2 in the rating list.
In the past three years, however, Vachier-Lagrave narrowly missed chances to qualify for the Candidates Tournament. In the 2017 World Cup, he lost to Levon Aronian in the semi-finals and then also failed to take the FIDE Grand Prix the same year (he finished sixth), which left him out of the 2018 Candidates. Similar misfortunes befell the Frenchman in 2019 when he finished third both in the Grand Prix (then only the top two qualified – Grischuk and Nepomniachtchi) & World Cup.
After Teimour Radjabov decided to drop out of the 2020 Candidates, Vachier-Lagrave became eligible to take part in the event as the next highest-rated player who was not initially a participant.
Vachier-Lagrave – Vaisser (French Team Championship, 2014)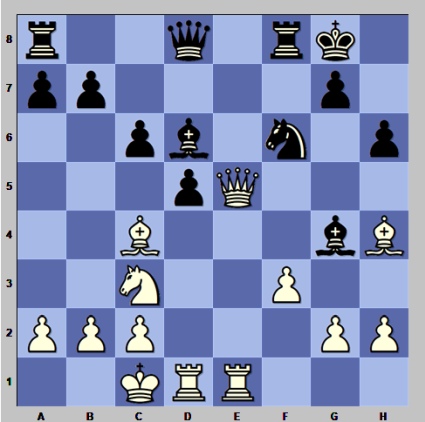 16. Nxd5! cxd5 17. Rxd5! Bxe5 18. Rxd8+ Kh7 19. Bd3+ g6 20.Rxa8 Bf4+ 21.Kb1 Rxa8 22.Bxf6 1-0