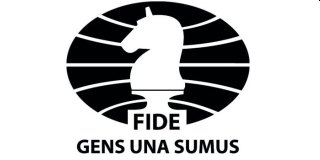 Yesterday, the Russian Federation announced that the entry of travelers from the People's Republic of China into their territory will be temporarily suspended, amid the COVID-19 coronavirus outbreak. Effective tomorrow, February 20, the ban will affect Chinese citizens traveling for "private, educational, working and tourist purposes".
This ban does NOT affect official, business and humanitarian visas, which for now will continue to be issued. The Chinese delegation for the Candidates tournament has been issued a humanitarian visa, which englobes travels with sport, cultural or scientific purposes. As such, they should find no impediments entering the Russian Federation, but they have been advised to travel well in advance. The Chinese Chess Association had planned to send their delegation on March 1, but now they consider arriving even earlier.
At the present time, it is not expected that the Chinese delegation should undergo a mandatory quarantine, but the situation changes by the hour, and each territory applies different measures. To be on the safe side, we are studying the possibility of offering the Chinese delegation to occupy a country house in the Moscow region upon arrival, with medical assistance at their disposal. This observation period will ensure that they will be able to continue their trip to Yekaterinburg without any issues, even if the security measures in the Sverdlovsk region are tightened in the forthcoming days.
FIDE will do everything in our hands to minimize the inconveniences to the Chinese delegation under these exceptional circumstances.
It must be noted that Wang Hao will be traveling to Russia directly from Japan, where he has been for the past few weeks.