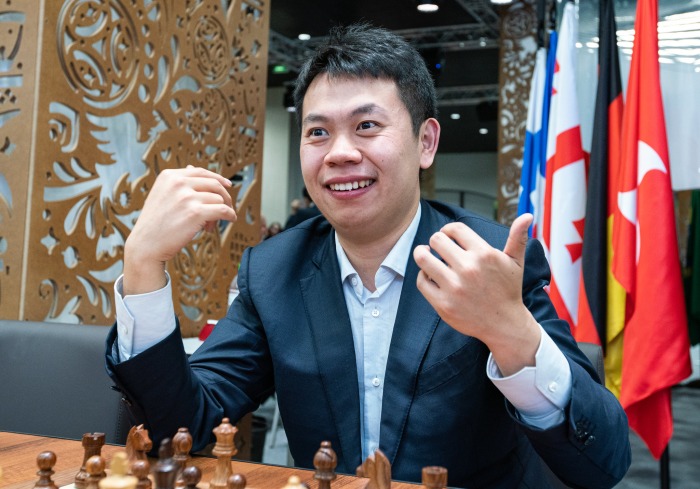 Wang Hao (China)
Born: August 04, 1989
Rating: 2758 (14th position)
This will be his first Candidates Tournament
Wang Hao picked up the game of chess at the age of six and did it almost by accident, when he was going to learn Chinese chess. A young star from Kharbin (a big city in northeast China) he rose very early and became one of the prizewinners at the World Junior Championship U-10, competing with such whizzkids as Segey Karjakin, Magnus Carlsen and Ian Neponiachtchi. Playing for team China, he won two U-16 Olympiads in 2002 and 2004. In the latter, he scored 8 out of 9 points on the first board, winning the individual gold medal.
His first major tournament victory came early, in 2005, at the Dubai Open. Still untitled, Wang Hao netted 7 out of 9 points and finished the clear first with a rating performance of 2731. Later the same year, the 15-year old Chinese player qualified for the World Cup from a zonal Asia tournament and earned the grandmaster title. Interestingly enough, he became grandmaster straight away, skipping over the FM and IM titles.
In 2007, he took silver at the Asian Individual Championship and bronze at the World Junior Chess Championship in Yerevan. As a member of the Chinese national team, he has won the Asia Team Championship several times. In 2010 he finally won the China championship.
Wang Hao enhanced his reputation as a real keeper for any team when playing for «SHSM-64» - he made a significant contribution to the team's two titles in the Russia Team Championships. In 2011 Wang Hao assisted Levon Aronian in preparing for the Candidates Tournament as a sparring partner.
At the peak of his chess career, Wang Hao rose above the 2750 rating mark, scoring victories against all elite players, including the two last World Champions, Vishy Anand and Magnus Carlsen. In 2011 he took silver at the World Team Championship with team China.
In recent years, many thought that the Chinese GM was past his prime. Indeed, Wang Hao has not qualified for the national team anymore, giving way to his younger compatriots. In one interview, Wang Hao even confessed that he was tired of chess. Most likely, he just needed some time to recharge his batteries and rekindle motivation. Last fall the Chinese GM triumphantly returned to the chess elite – battling with the best of the best, Wang Hao won the strongest Swiss tournament ever on the Isle of Man and qualified for the Candidates.
Ponomariov - Wang Hao (World Cup, Khanty-Mansiysk 2007)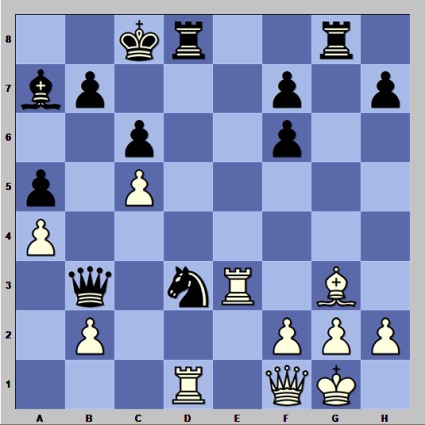 25... Qxd1! 26. Qxd1 Nxb2 27. Qf1 Rd1 28. Re1 Rxe1 29. Qxe1 Rd8 30. Bd6 Bxc5 31. Bxc5 Rd1 32. Qxd1 Nxd1 33. Bd4 b5 34. axb5 cxb5 35. Kf1 b4 36. Ke2 Nc3+ 0-1