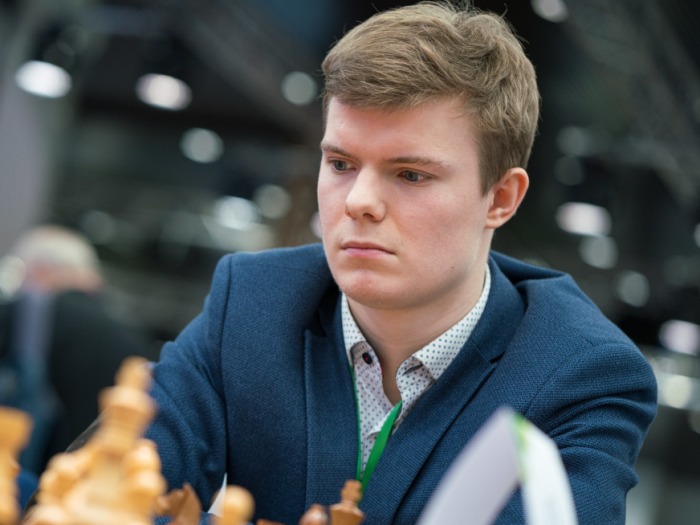 (Photo: Lennart Ootes)
Kirill Alekseenko (Russia)
Born: June 22, 1997
Rating: 2704
This will be his first Candidates Tournament
Kirill Alekseenko was born in Vyborg (the Leningrad region, about 140 km from St. Petersburg). When he was four years old, his grandfather initiated him into chess. A little bit later Vyborg's strongest player, Sergey Baliakin, took the talented boy under his wing and helped him to make his first steps in chess competitions.
In 2006, Kirill moved to St. Petersburg, where he joined a local chess club that bore the name of the legendary Mikhail Chigorin. First, he was trained by Vladimir Shushpanov, then by Honored Coach of Russia Andrey Lukin. In his junior years, Kirill won numerous prizes and titles in Russian, European and World Championships (he became the World Champion U-14).
In 2012, Alekseenko earned all three qualifying norms of International Grandmaster but reached the required 2500 rating only a couple of years later. In 2015-2017 Kirill became the winner of the Chigorin Memorial 3 times in a row. One year later in 2018, he took the first prize in the Russian Cup Final. As a member of Medny Vsadnik's team, Alekseenko has won the Russian Team championship several times.
Kirill is studying international management at St.Petersburg State Polytechnic University. The grandmaster is passionate about sports (football and volleyball); he is taking foreign languages and plays guitar.
Alekseenko's real breakthrough came in 2019 – his rating crossed the 2700 mark thanks to an excellent performance at the FIDE World Cup and to a third-place finish in the 2019 Grand Swiss, the strongest ever Swiss tournament. The latter result made him a possible participant of the Candidates Tournament. Upon completion of all the qualifying competitions, the President of the Chess Federation of Russia (the country-host of the Candidates Tournament) Andrey Filatov announced that Kirill Alekseenko has been granted a wild card.
Kirill is entering the event in a "dark horse" status which he is comfortable with. As Alekseenko pointed out in one of his recent interviews, he feels no extra pressure as nobody expects him to win the whole thing. It does not mean that Kirill has no ambition – he is working hard with his team, which he prefers not to disclose before the tournament.
When it comes to his style Alekseenko (by his own words) tries to play profound chess and seeks to create some tension in any position. Сhoosing between simplifications and complications he almost without exception prefers the latter.
Jakovenko - Alekseenko (72nd ch-RUS 2019)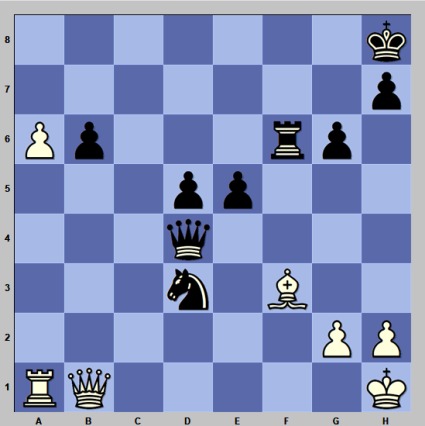 36... Nf2+ 37. Kg1 g5!! 38. Qa2 (38. a7 Ne4+ 39. Kh1 Ng3+ 40. hxg3 Rh6+) 38...Ng4+ 39. Kh1 Qf4 0-1