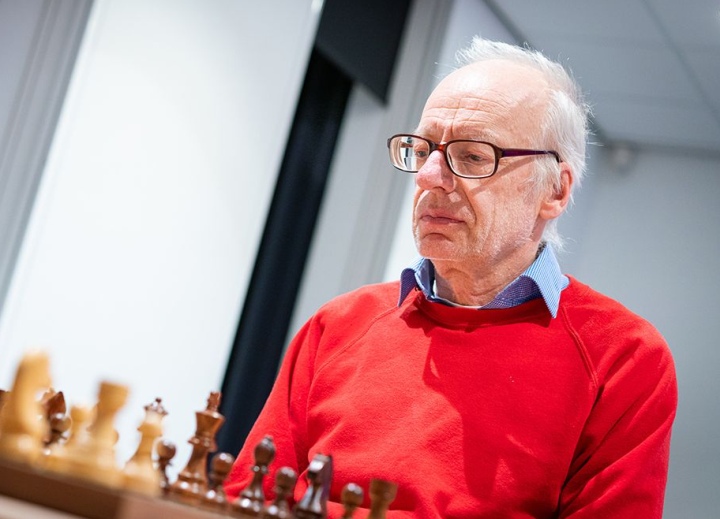 Photo: Lennart Ootes
Robert Huebner, a legendary German grandmaster, turned 75 today.
Arguably the most mysterious of the top players, he has almost always been in the shadows. Meanwhile, he is a great chess player and a remarkable person. Few people remember nowadays that Huebner has qualified for the Candidates many times, from the second-place tie in Palma de Mallorca in 1970 (the young Robert, not even a GM yet, put in an excellent performance and punched his ticket to the Candidates with a round to spare, finishing behind the older Robert), to Manila 1990, where he very confidently qualified competing with a mighty new wave of chess talents.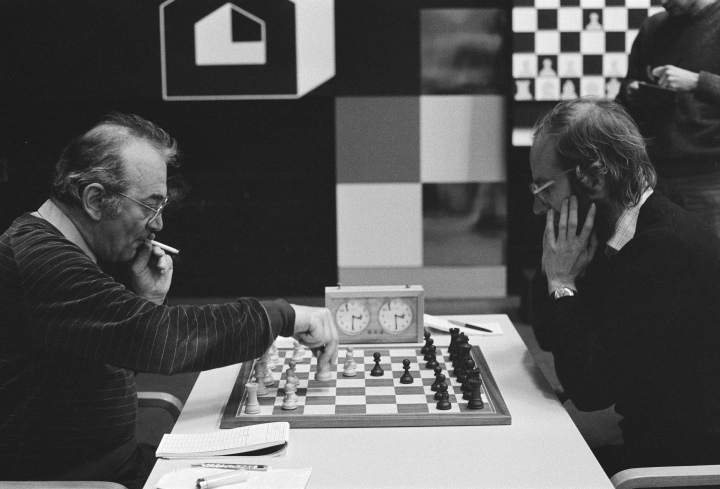 Huebner and Korchnoi in Hoogovens 1984 Photo: Fotocollectie Anefo
Moreover, at his peak in 1981, Huebner was very close to reaching the title match with Karpov. He made it to the Candidates Final and grabbed the lead in a duel with Korchnoi. With 3.5-2.5 on the scoreboard, the German grandmaster had an advantage in the seventh game ending, but Korchnoi put up a stubborn resistance. On a wild goose chase, Huebner made a terrible blunder and lost.
After this setback, he lost the next encounter and, having adjourned the ninth and tenth games in unpleasant positions, resigned the match. It was not the first time in his chess career. Back in 1971, after his first defeat, he forfeited the Candidates quarterfinal match against Petrosian. Throughout his entire career, Robert has been haunted by this lack of self-confidence, which strikingly contrasted with his powerful play.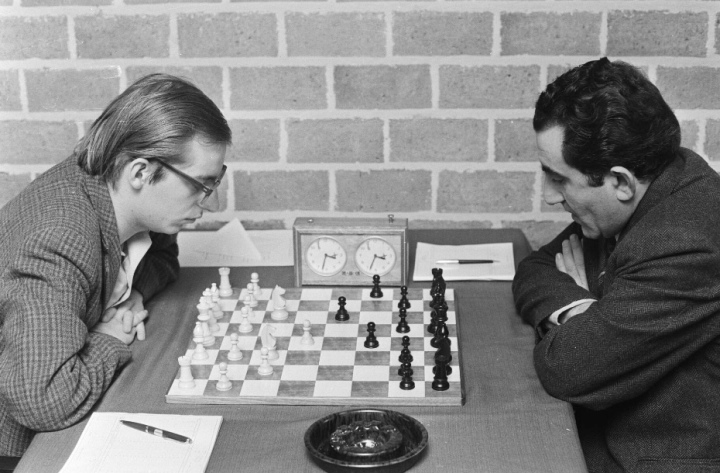 Huebner and Petrosian in Wijk-aan-Zee 1971 Photo: Fotocollectie Anefo
In 1983, he lost a Candidates quarterfinal to Smyslov, this time on roulette (tiebreak games were played with classical time control back then, and there were no rapid and blitz games, let alone Armageddon). The match ended in a draw. The tiebreak games did not tip the balance either. It was all decided on roulette in a local casino where Huebner didn't show up. Smyslov picked red. The ball landed on zero first. The croupier spun the wheel again, and Huebner got eliminated from the Candidates.
In all fairness, the German had no real chance against Karpov and Kasparov, but he was on par with other elite players at that time. Robert nearly reached the very top being a semi-professional, as he never stopped his academic research. A graduate papyrologist and polyglot, he speaks a dozen languages, including ancient and extinct.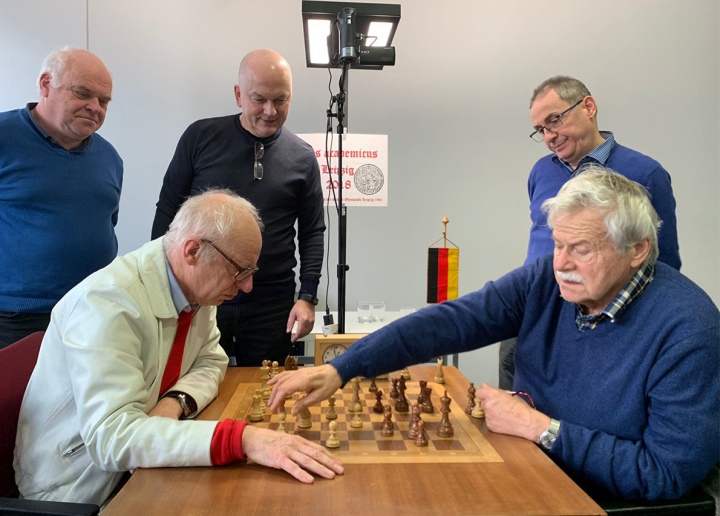 Analyzing with Vlastimil Hort Photo: lasker-gesellschaft.de/
When it comes to annotating games, no one has ever done it as thoroughly and deeply as Huebner. He turns the analysis into scientific research, sometimes several dozen pages long.
An amazing person. I had a chance to talk with Robert a little and even played one game with him, which ended in a draw. Honestly, I immediately felt his extraordinary and unique personality. It's been a long time since we have seen Herr Robert at chess tournaments. But I'm sure he doesn't waste any time working on something very interesting.
Happy birthday, Maestro!
Emil Sutovsky, FIDE CEO