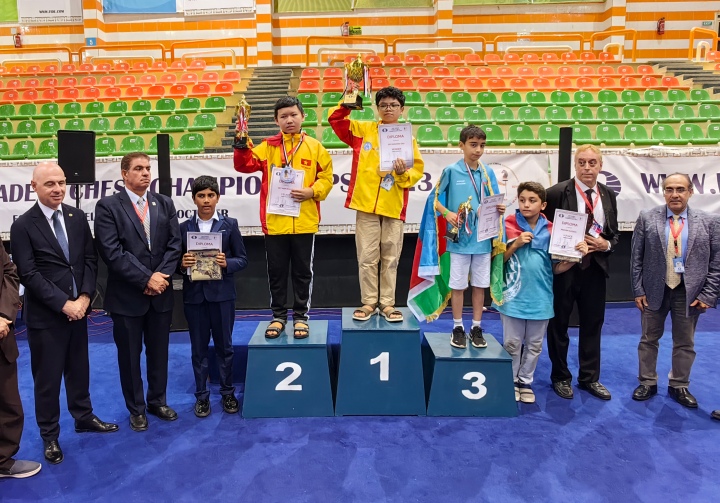 The World Cadets Chess Championship 2023 is in the books. Held in six categories (Open U-8, Girls U-8, Open U-10, Girls U-10, Open U12 and Girls U-12), the competition took place from October 16-26 in the International Youth and Sport City, Sharm El Sheikh, Egypt.
The event attracted 502 young players representing 66 national federations. It was a close affair in most sections, but two of them – U8 and U8 Girls – were dominated by Roman Shogdzhiev (FIDE) and Bodhana Sivanandan (ENG), winning all eleven games.
Xue Tianhao of China put in an excellent performance (10.5/11) in the U10 Girls tournament and clinched the title with a round to spare.
Devindya Gunawardhana (Sri Lanka) and Diana Preobrazhenskaya (FIDE) tied for first place in the U12 Girls section, with the former claiming gold as the winner of their direct encounter.
The champions and top-finishers of the European Youth Chess Championship:
U8
1. Shogdzhiev, Roman (FIDE)
2. Gafurov, Aidan (FIDE)
3. Andre, Tomas (SVK)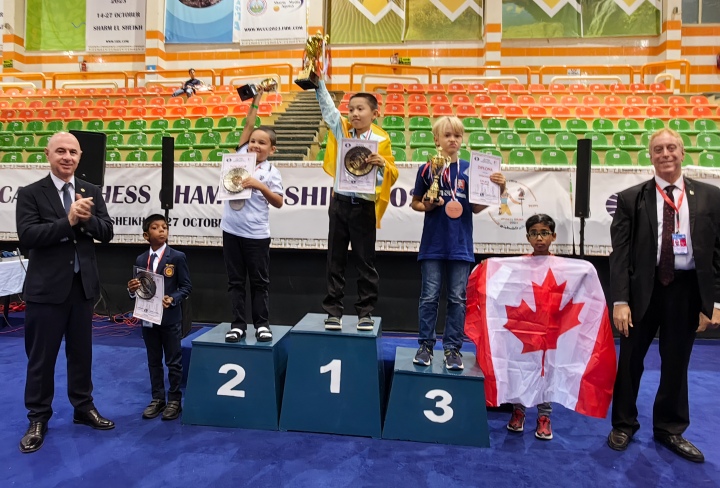 U10
1. Kuandykuly, Danis (KAZ)
2. Guo, Ethan (USA)
3. Banerjee, Supratit (SCO)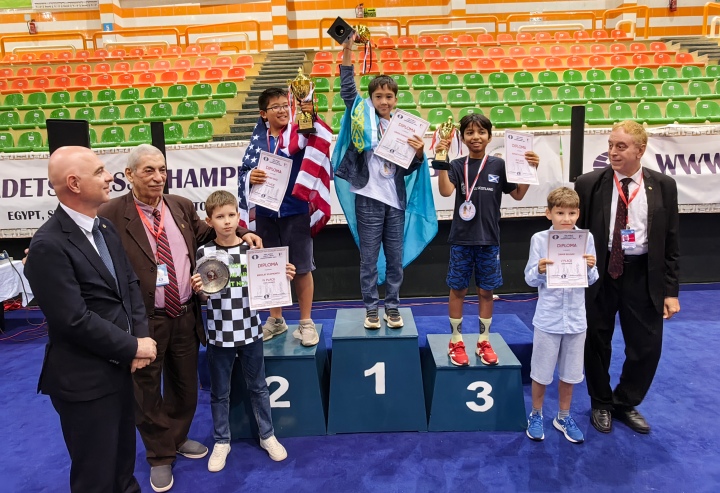 U12
1. Dau, Khuong Duy (VIE)
2. Nguyen, Nam Kiet (VIE)
3. Ahmad, Khagan (AZE)
U8 Girls
1. Sivanandan, Bodhana (ENG)
2. Yi, Ruiyu (CHN)
3. Tran, Hoang Bao An (VIE)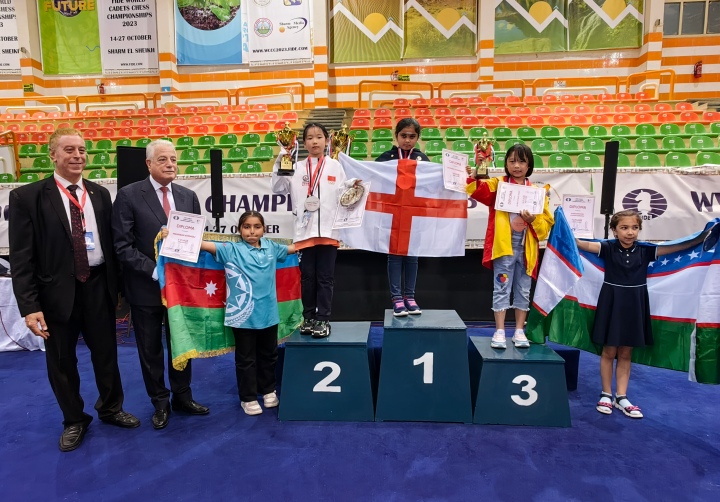 U10 Girls
1. Xue, Tianhao (CHN)
2. Guzman Garcia, Mia Fernanda (MEX)
3. Zavivaeva, Kristina (FID)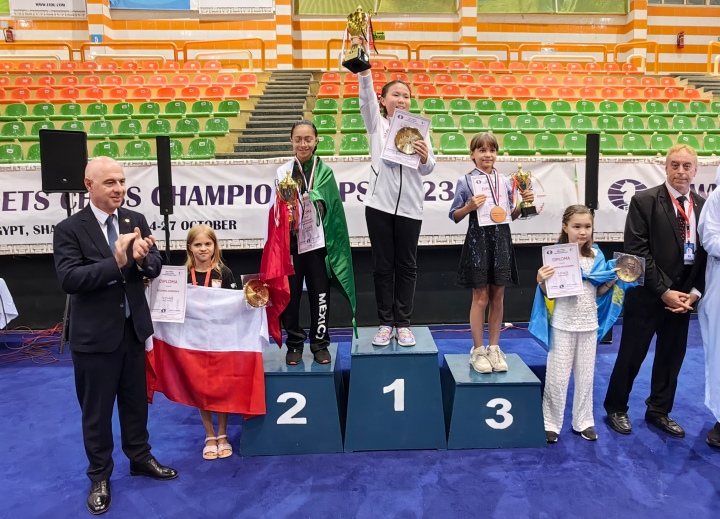 U12 Girls
1. Gunawardhana, Devindya Oshini (SRI)
2. Preobrazhenskaya, Diana (FIDE)
3. Altynbek, Aiaru (KAZ)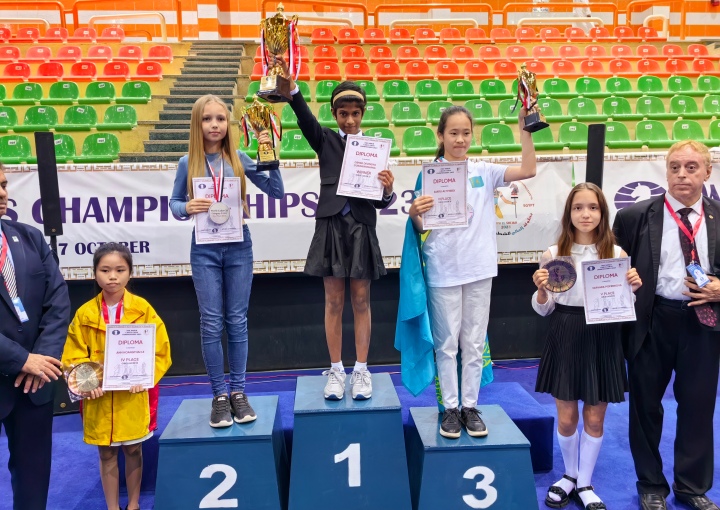 During a brief closing ceremony, FIDE Special Tasks Director Akaki Iashvili thanked all the participants and expressed his gratitude to the President of the Egyptian Chess Federation, Hesham Elgendy, General Mayor of Sharm El-Sheikh representing Governor of South Sinai Ramah Hashim, Senator Ramy Galal, Deputy Minister of Sports of Egypt Mohamed Fathi for their support of the event.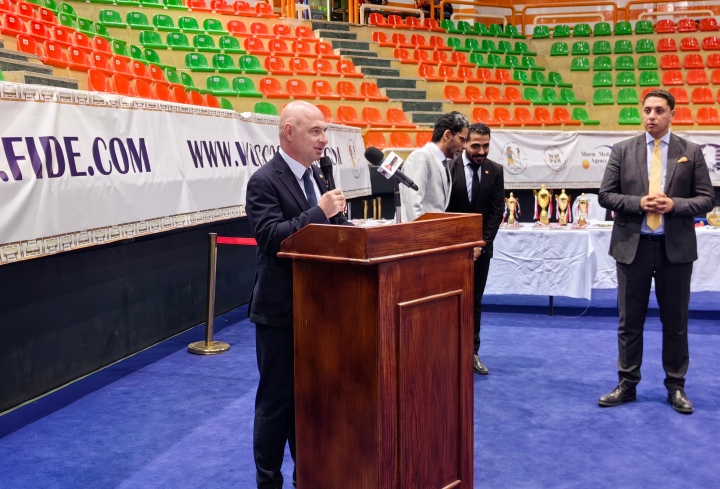 Photos: Sergei Indeikin
Official website: wccc2023.com/