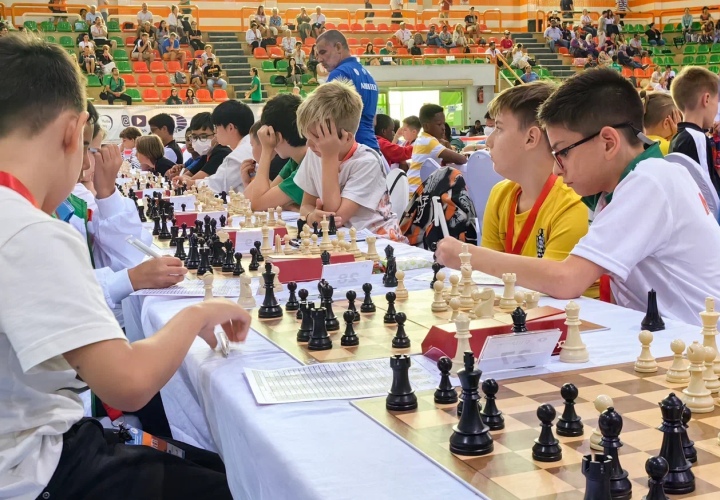 The World Cadets Chess Championship 2023 crossed the halfway mark. Since there is no day off, endurance and stamina are becoming increasingly important on the final straight.
After six rounds of play in the open tournaments, Roman Shogdzhiev (FIDE; U8) and Khuong Duy Dau of Vietnam (U12) lead with a perfect score of 6/6, while in the U10 competition, Ethan Guo (USA) and Supratit Banerjee (Scotland) are tied for the top position, netting 5.5/6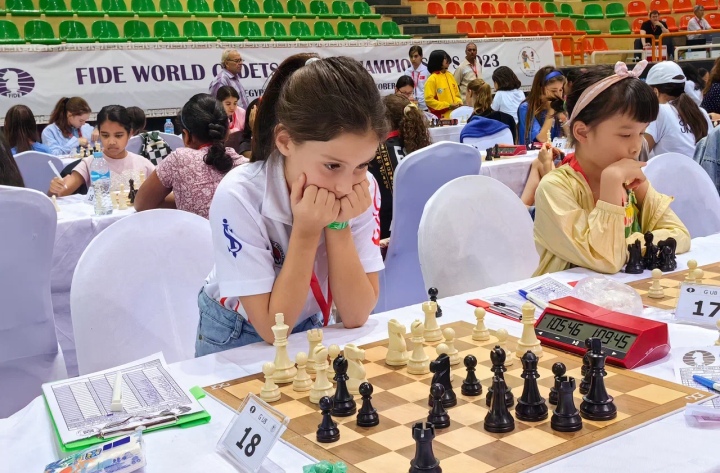 The leaders in the girl's sections, Bodhana Sivanandan (England; U8), Xue Tianhao (China; U10) and Diana Preobrazhenskaya (FIDE; U12) all scored six straight games.
Although there are five sole leaders in six tournaments, the closest rivals are trailing by just a half point. With five rounds to go, all the competitions are still wide open.
The Governor of South Sinai, Khaled Fouda, made the ceremonial first move in Round 5. During his visit to the event, the future plans for hosting chess tournaments in Egypt were discussed.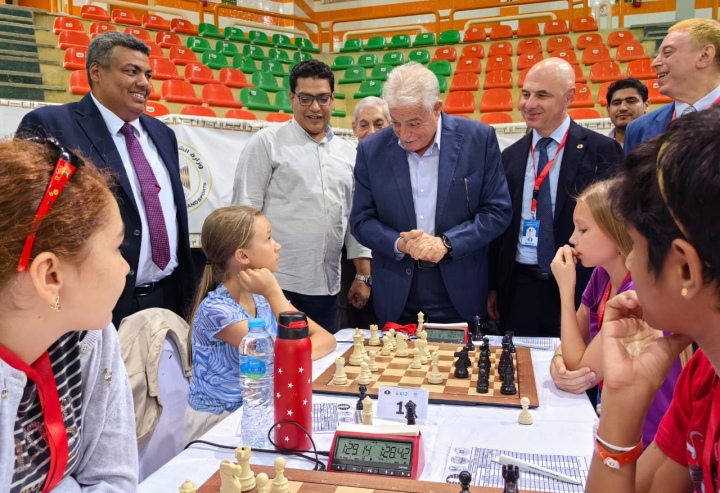 Standings after Round 6:
Photos: Sergei Indeikin
Official website: wccc2023.com/