World Chess Day, celebrated worldwide, is now recognized as well by the United Nations. The General Assembly unanimously adopted the relevant resolution on December 12.
The resolution was tabled by Armenia and co-sponsored by 52 other countries. It confirms 20 July as World Chess Day, marking the date in 1924 when the International Chess Federation was established in Paris. The idea to celebrate this day as the international chess day was proposed by UNESCO, and it has been marked as such since 1966, after it was established by FIDE.

The day is already celebrated by many of regular chess players around the world. According to the polls, "a surprisingly stable 70% of the adult population has played chess at some point during their lives". This number holds at approximately the same level in countries as diverse as the US, UK, Germany, Russia, and India.
When introducing the draft of the resolution, Armenia's delegate Mher Margaryan observed that the game can transcend national boundaries and break down racial, political and social barriers. Armenia, he added, embraced chess as an academic subject in schools and currently has one of the highest numbers of chess grandmasters per capita in the world. "One of the most important and enduring lessons that chess can offer is teaching respect," he said.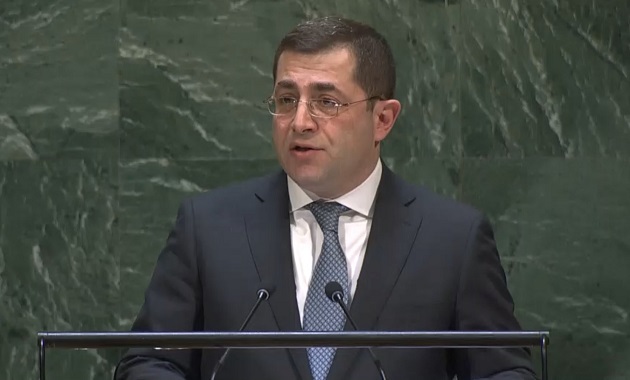 One of the oldest and most popular mental games in history, chess is an established part of modern‑day culture. The resolution draft reflects on the transformative power of chess in helping transcend national boundaries and break down racial, political and social barriers. The text also recognizes the important opportunities offered by chess in the implementation of the 2030 Agenda for Sustainable Development, including in strengthening education and health, promoting empowerment of women and girls, fostering solidarity, cooperation and peace.
Oficial United Nations meeting report
Photos: "Armenia Mission to UN" Twitter, @ArmeniaUN