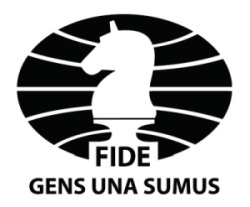 On August 15, 2023, FIDE opened a bidding procedure for the 2028 Chess Olympiad. As a part of the Olympiad bid, the bidder should also hold the Chess Olympiad for People with Disabilities and FIDE Congress.
The first four weeks were allocated to the expression of interest process. Potential bidders could express their interest by 6 p.m. CET on September 12, 2023. During this period, four potential organisers have come forward. As a result, the bidding process will now last 12 weeks, as per the decision of the FIDE Council.
Therefore, the deadline to submit bids to office@fide.com is now set for 6 p.m. CET on November 7, 2023, which is eight weeks from September 12.
Each bidding application shall be filed per the form provided in Appendix 3 to the Regulations.
The Applicant shall attach the following:
Letters of support from a national federation and relevant local authorities,
Supporting documents (government letters, contracts, bank guarantees, etc.) at the total amount of the bid's budget.
Irrevocable guarantee issued by: a) any of the Top 100 World Banks rated on The Bankers database or another bank which may be agreed with FIDE or b) a verified government guarantee for the amount of three hundred thousand (300,000) Euros to support the bid.
Additional documents may be requested by FIDE for further evaluation.
The complete requirements from the organiser, including financial obligations, are determined by section 6 of the Regulations.
For any relevant clarifications regarding the regulations and application requirements, the applicants are kindly asked to send a written enquiry to office@fide.com
The nearest General Assembly shall award the right to host the events to the Applicant with the highest number of votes received.
Regulations:
2028 Chess Olympiad Regulations
Regulations for the Competition for Players with Disabilities will be added later.