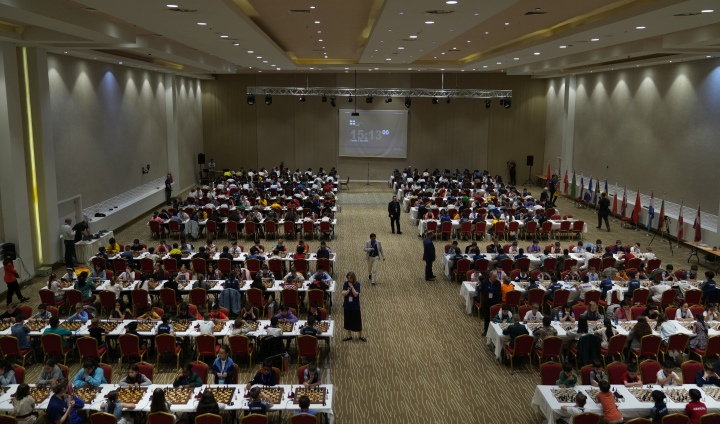 The World Cadets & Youth Rapid & Blitz Chess Championship 2023, organized by FIDE and the Georgian Chess Federation, kicked off at the Euphoria Hotel in Batumi with an opening ceremony.
The rapid competitions in all categories are 11-round Swiss tournaments with 15-min + 5 second increment time control. The event brought together 459 participants from 35 countries.
The event will be broadcast live with professional commentary by IM Valeri Gaprindashvili daily.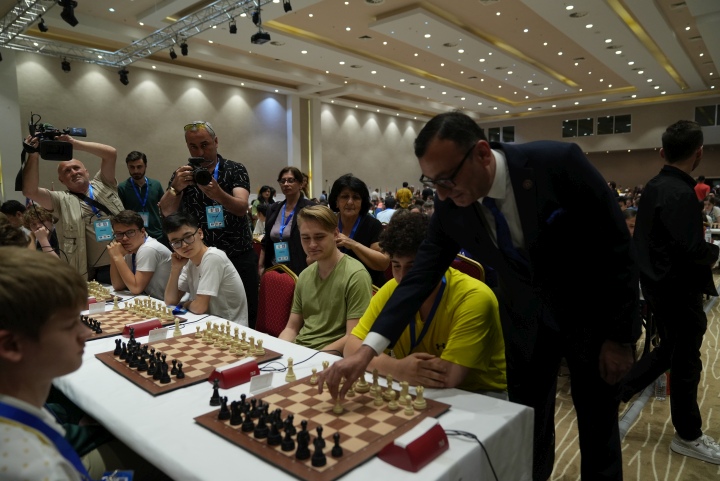 The opening ceremony was attended by Deputy Chairman of the Supreme Council of Adjara, Tite Aroshidze, the Minister of Education, Culture and Sports of Adjara, Maya Khajishvili, the Mayor of Batumi, Archil Chikovani, FIDE Special Tasks Director, the President of the Georgian Chess Federation, Akaki Iashvili and Georgiian Chess Federation first Vice-President George Giorgadze, who welcomed the participants and wished them success. The government members made the first ceremonial move on several boards. Before the games start all participants were presented with symbolic gifts.
On the first day threee rounds were played in all categories 39 participants having the perfect score of score of 3 out of 3.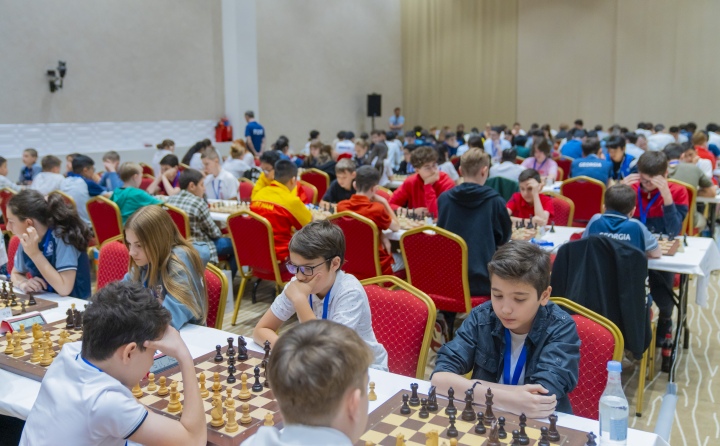 Official website: batumi2023.fide.com/
Champions Match Day 2
On the same day, the second round of the Champions Match was played in the conference hall of the Legend Hotel in Batumi.
In the second round, Ukainian players, Mariya and Anna Muzychuk, had the black pieces. After four hours of play, both games ended peacefully. White had a slight edge in both encounters but Black held draws with accurate defense.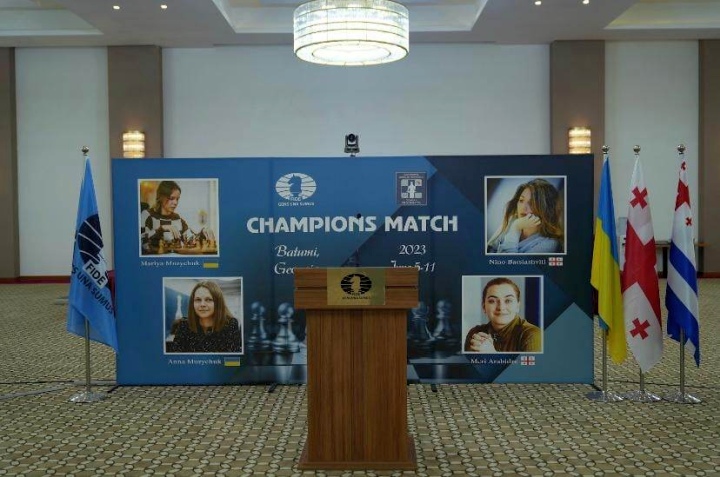 The third round of the Champions Match will start on June 8 at 3 PM local time.
Photos: Mindia Malakmadze