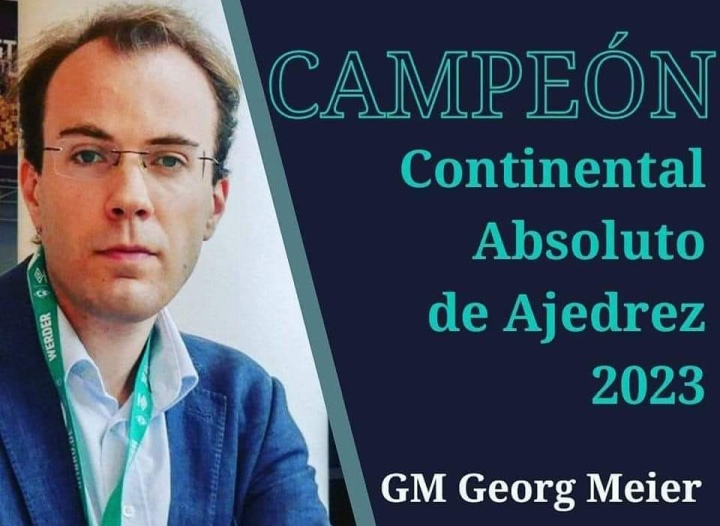 A native of Germany GM Georg Meier, representing Uruguay, emerged as the winner of the 2023 American Continental Chess Championship 2023.
The 11-round Swiss tournament with classical time control took place from May 15-23 in Juan Dolio, Dominican Republic. The event brought together 162 players from all around the Americas. The top four finishers qualified for the 2023 FIDE World Cup, which is a part of the World Championship cycle.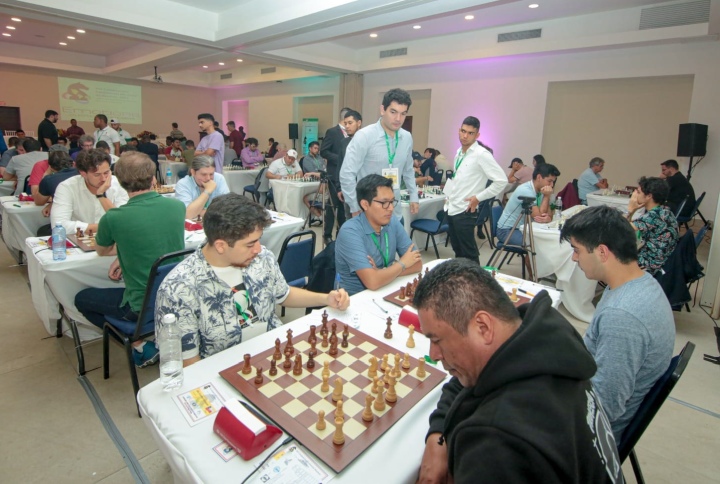 Georg had a shaky start losing his second-round encounter to FM Matias Latorre (Paraguay) but then picked up steam and won five straight games in Rounds 6-10. Coming to the final round a half-point ahead of GMs Carlos Daniel Albornoz Cabrera (Cuba) and Fidel Corrales Jimenez (USA), Meier drew his game with the former and clinched the title and the $5,000 first prize as the latter also scored just a half-point facing Cristobal Henriquez Villagra.
As many as seven players netted 8 points each and tied for fourth place, with IM Josiah Stearman (USA) punching the fourth ticket to the 2023 FIDE World Cup thanks to the superior rating average of his opponents (the first tiebreak criteria).
Final standings:
| | | | | | |
| --- | --- | --- | --- | --- | --- |
| 1 | GM | Meier, Georg | URU | 2614 | 9 |
| 2 | GM | Albornoz Cabrera, Carlos Daniel | CUB | 2586 | 8½ |
| 3 | GM | Corrales Jimenez, Fidel | USA | 2489 | 8½ |
| 4 | IM | Stearman, Josiah | USA | 2385 | 8 |
| 5 | IM | Ghazarian, Kirk | USA | 2475 | 8 |
| 6 | GM | Henriquez Villagra, Cristobal | CHI | 2616 | 8 |
| 7 | GM | Kaidanov, Gregory | USA | 2559 | 8 |
| 8 | IM | Leiva, Gianmarco | PER | 2392 | 8 |
| 9 | GM | Santiago, Yago De Moura | BRA | 2471 | 8 |
| 10 | GM | Cori, Jorge | PER | 2650 | 8 |