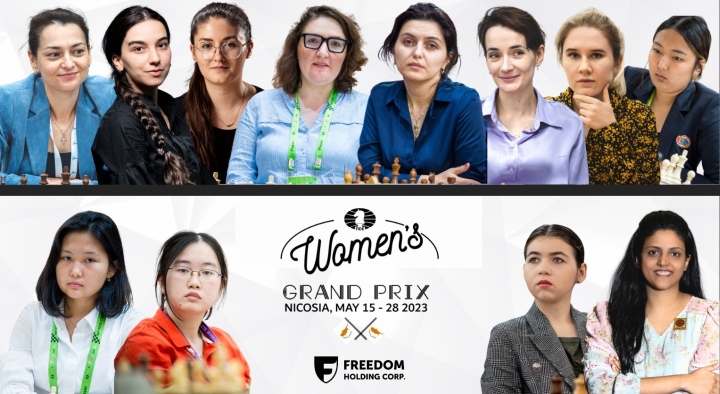 By IM Michael Rahal (Nicosia, Cyprus)
The fourth and final event of the 2022-2023 Women's Grand Prix Series will kick-off tomorrow afternoon in Cyprus. Along with the 15,000 euros first prize, there is much more at stake: the overall winner of the series will take home an extra 20,000 euros and the first two players in the final standings will achieve direct qualification to the 2023-2024 FIDE Women's Candidates.
Located in the eastern Mediterranean Sea, Cyprus is the third-largest and third-most populous island and one of the major tourist destinations in the Mediterranean. The capital Nicosia, with an estimated 115,000 habitants, has established itself as the island's financial capital and its main international business centre.
The event will be held under the auspices of the Cyprus Chess Federation and supported by the Limassol-based Freedom Finance Europe, the European subsidiary of Freedom Holding Corp.
The tournament will be played at the Hilton Hotel in Cyprus' capital, Nicosia. Featuring 12 ballrooms and state-of-the-art technology meeting rooms, totalling 1,800 square meters of space for events, the venue is a very suitable option for both leisure and business visitors. Spectators are welcome to attend and live GM online commentary will also be provided.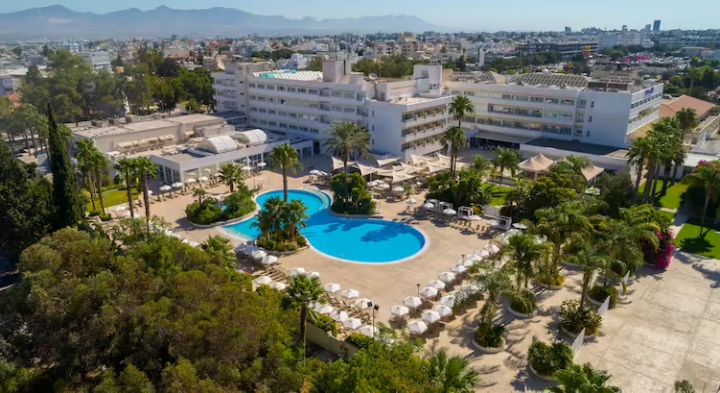 Photo: hilton.com
According to the rules of the series, twelve of the sixteen qualified players participate in each of the four WGP events feature. Due to withdrawals, there have been three replacements in Cyprus: Bella Khotenashvili and Gunay Mammadzada replace Anna and Mariya Muzychuk, while Oliwia Kiolbasa replaces Alina Kashlinskaya.
Sorted by rating, the participants are:
| | | | |
| --- | --- | --- | --- |
| GM | Goryachkina, Aleksandra | FID | 2571 |
| GM | Lagno, Kateryna | FID | 2558 |
| GM | Kosteniuk, Alexandra | SUI | 2535 |
| GM | Tan, Zhongyi | CHN | 2517 |
| GM | Dzagnidze, Nana | GEO | 2513 |
| GM | Dronavalli, Harika | IND | 2501 |
| IM | Shuvalova, Polina | FID | 2484 |
| GM | Khotenashvili, Bella | GEO | 2478 |
| IM | Assaubayeva, Bibisara | KAZ | 2464 |
| IM | Mammadzada, Gunay | AZE | 2449 |
| IM | Kiolbasa, Oliwia | POL | 2422 |
| WGM | Wagner, Dinara | GER | 2417 |

After three of the four events, Zhu Jiner currently leads the standings with a total score of 308 points. However, having already played her three events, she will not be scoring in Cyprus.
With 160 points for a win in any event, several other players have a good chance catching her and even taking over, winning one of the two coveted spots for the Candidates.
Goryachkina, Kosteniuk and Lagno are the three prime candidates to fight for these spots but mathematically even Assaubayeva and Dzagnidze should have an outside chance, based on a perfect performance.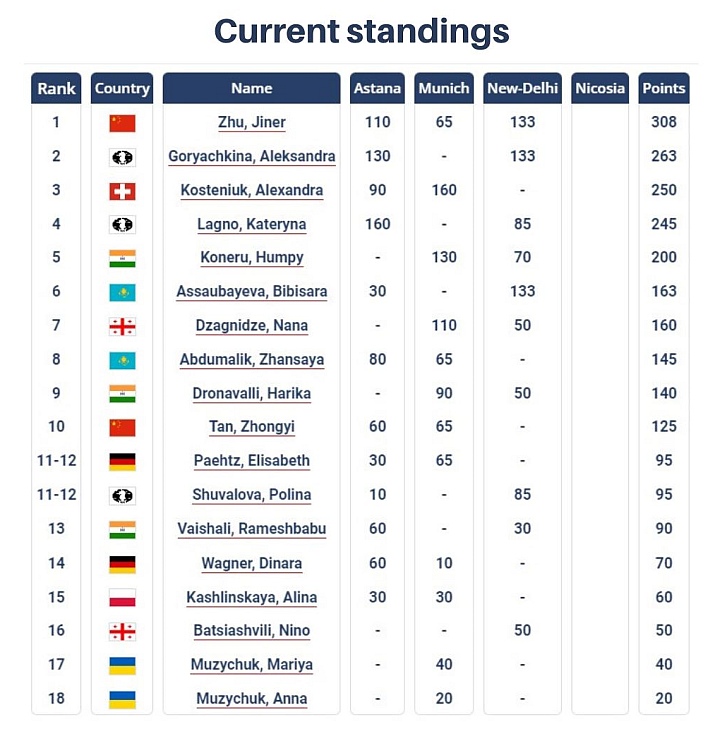 The first round is scheduled for tomorrow Tuesday, May 16th at 3 PM. This afternoon a press conference will take place at the venue with the presence of Arkady Dvorkovich (FIDE President), Criton Tornaritis (President of the Cyprus Chess Federation) and Timur Turlov (founder of Freedom Finance). The official opening ceremony will follow and the evening will end with the players and official technical meeting.
---

About Freedom Finance Europe
Freedom Finance Europe, a subsidiary of Freedom Holding Corp., is a leading European stockbroker. The company's Freedom24 web and mobile app investment platform provides traders with direct access to 15 global stock exchanges, including NYSE, Nasdaq, LSE, Euronext and others. Freedom Finance Europe is licensed by Cyprus Securities and Exchange Commission (CySEC) with the right to cater clients from EU and EEA countries. The company is rated "B/B" by S&P Global Ratings. Headquartered in Limassol, the company has tied agents and representative offices in Berlin, Madrid, Paris, Milan, Vienna, Warsaw, and Athens.

More information: https://freedomfinance.eu