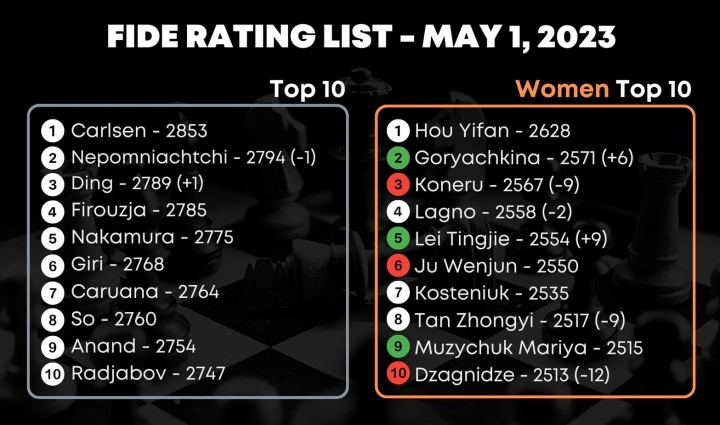 All eyes were on the World Championship match between Ding Liren and Ian Nepomniachtchi last month, so there were no significant changes in the top 10 Open.
However, the Women's top 10 saw some shifts, thanks to the third leg of the FIDE Women's Grand Prix and the FIDE Women's Candidates Tournament Final that ended at the beginning of April.
The winner of the FIDE Women's Grand Prix New Dehli, Aleksandra Goryachkina, picked up 6 rating points while the home players Humpy Koneru and Harika Dronavalli and Nana Dzagnidze of Georgia suffered substantial rating losses in this competition.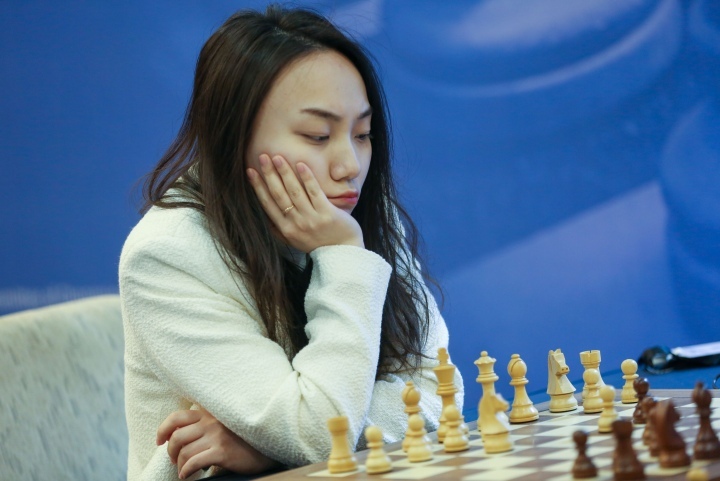 Photo: Liu Yi
Usually we see a mirror situation regarding rating changes in matches and the FIDE Women's Candidates Tournament Final was no exception. Lei Tingjie (pictured above) beat her compatriot Tan Zhongyi and earned 9 rating points, while her opponent dropped this exact amount.
Biggest gains in top 100 Open and Women
| | | |
| --- | --- | --- |
| Assaubayeva, Bibisara | IM | 2464 (+24) |
| Vantika Agrawal | WGM | 2428 (+21) |
| Zhu, Jiner | WGM | 2507 (+18) |
| Danielian, Elina | GM | 2416 (+12) |
| Injac, Teodora | IM | 2402 (+11) |
| Xiao, Yiyi | WGM | 2394 (+11) |
| Yakubbaeva, Nilufar | WGM | 2373 (+11) |
| Gara, Ticia | WGM | 2359 (+10) |
| Van Foreest, Jorden | GM | 2689 (+9) |
| Volokitin, Andrei | GM | 2674 (+9) |

Although Bibisara Assaubayeva (pictured below) and Zhu Jiner narrowly missed first place in the third leg of FIDE Women's Grand Prix 2022-2023 due to inferior tiebreaks, they became the primary rating beneficiaries of this competition, earning 24 and 18 points, respectively.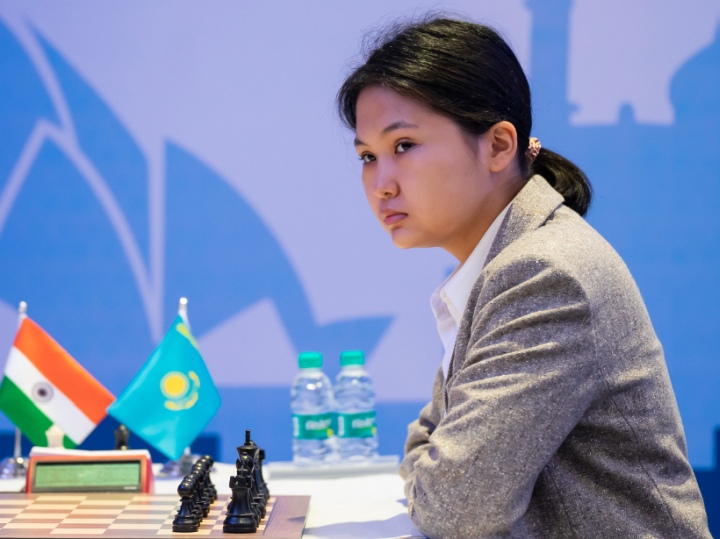 Photo: Ismael Nieto
Elina Danielian tuned in a very solid performance at the 2nd International Tournament Mikis Theodorakis 2023 and tied for first place, which translates into +12 rating points.
Two other strong open events took place across Europe in April: Fagernes Open and Menorca Open. Those who did well in one or both of these events – Vantika Agrawal (+21), Teodora Injac (+11; pictured below) and Jorden Van Feeest (+9) – improved their rating and made their way into this list.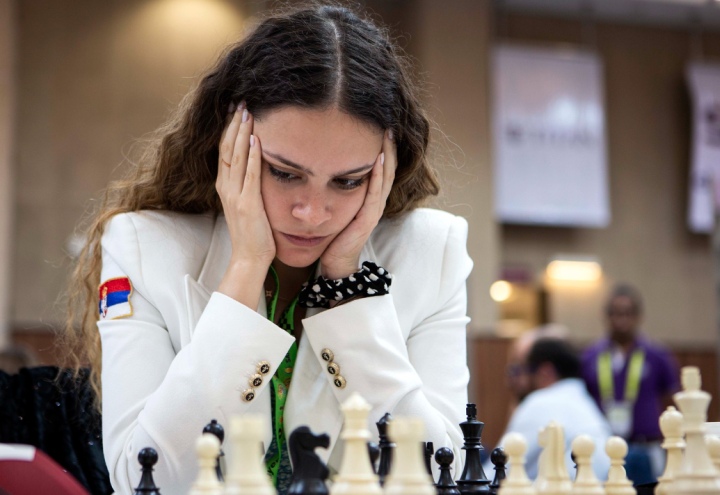 Photo: Madelene Belinki
Interestingly enough, the winner of the Menorca Open Gukesh D earned just two rating points for his achievement but it helped him to leapfrog Nodirbek Abdusattorov in the top juniors list and climb to second position.
Xiao Yiyi emerged as the winner of the Zonal 3.5 Women Championship 2023 in Shenzhen, China and not only picked up 11 points but also reached her career high of 2394.
Andrei Volokitin defeated Michael Adams in very exciting UK vs Ukraine Challenge match by a minimal margin and netted 9 rating points.