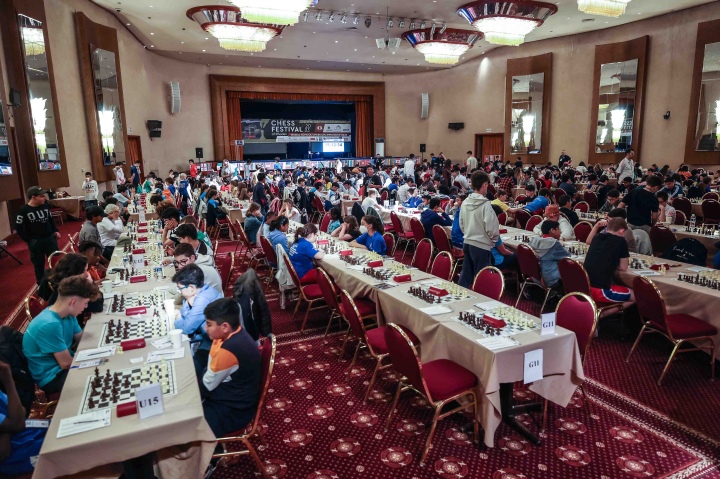 Photo by Mark Livshitz
At FIDE, we believe that chess is a powerful tool for education, social inclusion, and personal growth. Chess can help children develop cognitive, emotional, and social skills while fostering creativity, critical thinking, and problem-solving abilities. That is why FIDE is dedicated to promoting and supporting chess activities for children and schools around the world. Currently, more than 25 million kids worldwide are involved in scholastic chess, and FIDE's goal is to double that number.
Through its various programs and initiatives, FIDE aims to make chess accessible, enjoyable, and beneficial for every child. The system of tournaments for children, especially the prestigious World Youth Championships in age categories from under 8 to under 18 years old, caters to the competitive spirit of future top players. Today's stars were once kids competing in them. The photos from the 2002 U12 World Championship, featuring Magnus Carlsen, Ian Nepomniachtchi, David Howell and Dmitry Andreikin, are making the headlines today for the number of top grandmasters present on that pedestal.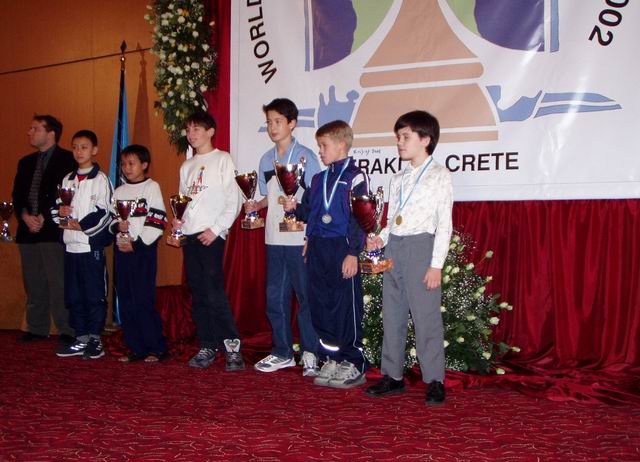 Photo by George Mastrokoukos
The school competitions are equally important, as they appeal to the grassroots of every sport: the school environment. FIDE is determined to develop this direction and is ready to introduce new events this year which will line up in a coherent system of scholastic tournaments.
The individual FIDE World School Championship just finished in Rhodes, Greece. It took place from 14-22 April in six age categories (U7, U9, U11, U13, U15, U17) in the Open and Girls sections. Check our final report to learn about all the winners!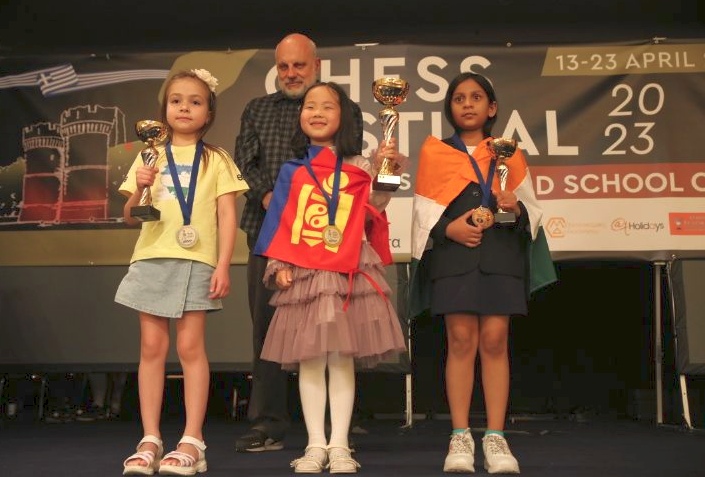 Photo: WSCC 2023 official website
FIDE - ISF World School Teams Online Chess Cup 2023 is about to start its qualification stages from 29-30 April. The Finals will be played on 6-7 May. All the details are here: FIDE Online Arena (chessarena.com)
This year, FIDE is introducing a new flagship youth event, which will become the pinnacle of the scholastic competitions, the World Schools Team Championship. It will consist of two stages. First, National Championships to determine the strongest teams in every country. And then, the World Finals: eight rounds over four days with the time control of 45 minutes plus 10 seconds per move. The first 50 National Federations to enter will be able to nominate one of their teams to have "invited team" status, which will entitle that team to free accommodation and a travel grant. The Championship will be held later this year, tentatively in August, and we will soon announce the details of when and where it will happen.
Another new tournament will be held from 3-9 Jul by International School Chess Union (ISCU), FIDE, and the Romanian Chess Federation: International Schools Chess Festival in Romania. Any school can register a team of 4 players (two boys and two girls) aged 12 or younger. The time control is 45 minutes plus 10 seconds per move, to keep it on par with the World School Championship. This event could become a perfect training ground for that global summit.
The unification of time controls, a stable system of recurring tournaments and clear qualification paths is what FIDE is ready to introduce this year and maintain in the future. It will help every school safely introduce chess into their routine activities and motivate children by the competitive aspect of the game.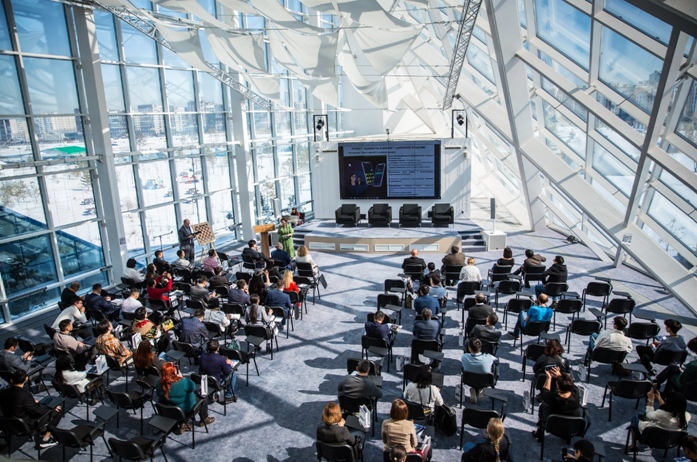 Photo by Anna Shtourman
FIDE strives to improve chess education and training quality and standards by providing resources, guidance, and recognition for teachers, coaches, and organizers. The first day of the London Chess Conference in March was dedicated to Pre-schools chess, and all sessions of this prominent Conference were broadcast live on the FIDE YouTube channel.
One of the side events of the World Championship match in Astana was an International Education Conference, co-organized by FIDE and Kazakhstan Chess Federation. Experts from the USA, Spain, Russia, Georgia, Hungary, and Armenia shared their experiences with educators from Kazakhstan. They learned how to use the game to teach kids mathematics, problem-solving, creativity and other essential skills. FIDE Educational Commission has just launched a new teacher training course to improve awareness for educational chess – not less than 1000 teachers will be trained this year, thus spreading the knowledge of chess being a great tool when it comes to skills-based education.
In order to recognize those schools which have incorporated chess in their school life and meet certain quality criteria, FIDE will soon launch its school and program endorsement program.