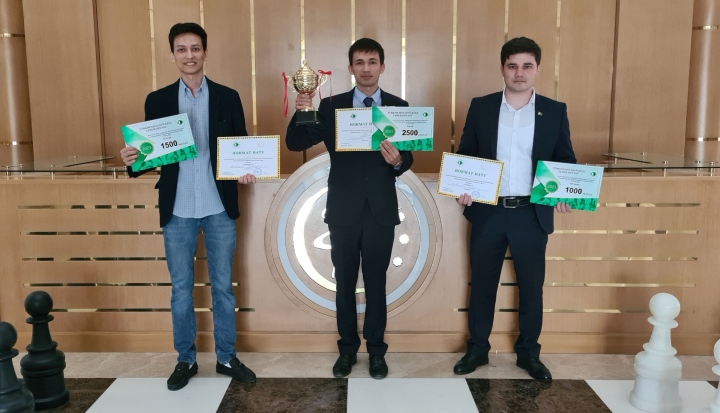 Three brothers – Maksat, Saparmyrat and Yusup Atabayev – dominated the 2023 Turkmenistan Championship, which concluded last Saturday. As expected before the start of the national tournament of the year, the 14-player round-robin, the most intriguing question was how the prizes would be distributed among the three brothers.
In the end, the 29-year-old GM Maksat Atabayev (2472) became the national champion. Despite losing in the first round to Shahrukh Turaev, Maksat eventually scored 10.5/13 and clinched the title. The 24-year-old IM Saparmyrat Atabayev (2448) and 29-year-old Yusup Atabayev (2516) tied for second place finishing a half point behind the champion. The first tiebreak (Sonneborn-Berger) favoured Saparmyrat, who claimed silver, while Yusup had to settle for bronze.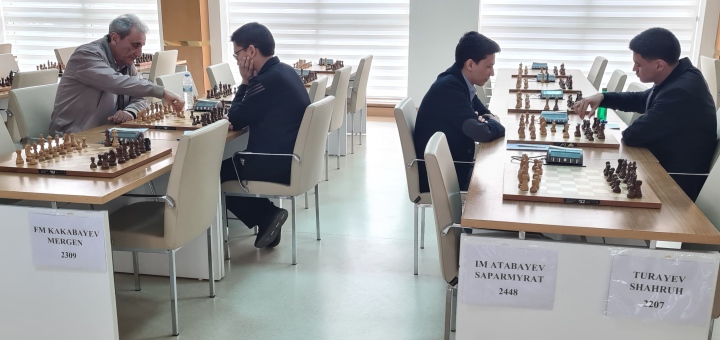 Based on tournament results, FM Azat Nurmammedov (2408) and untitled Amanmuhammet Hommadov (1956), who finished 4th and 5th, respectively, on 8.5/14, qualified for the national team. If such a solid result was expected from Azat, Amanmuhammet caused a minor sensation, leapfrogging such experienced players as CMs Shahrukh Turaev (6th place), Soltan Muradov (7th place), FIDE master Mergen Kakabayev (8th place) and IM Karen Grigoryan (9th place).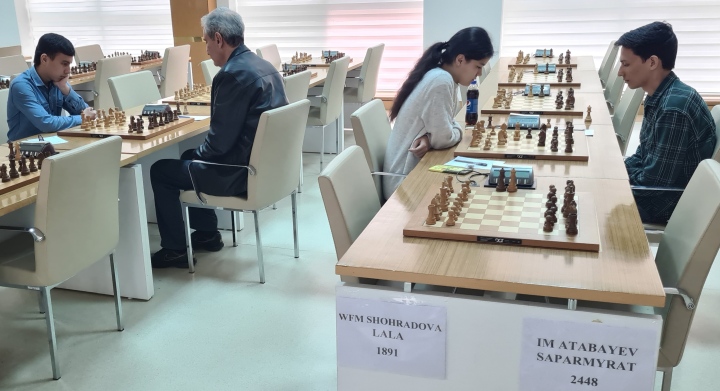 The only female participant of the tournament, the women's national champion Lala Shohradova (1891), turned in a solid performance and made her way into the top ten of the country's strongest chess players with 4.5 points.
Text and photos: orient.tm/en