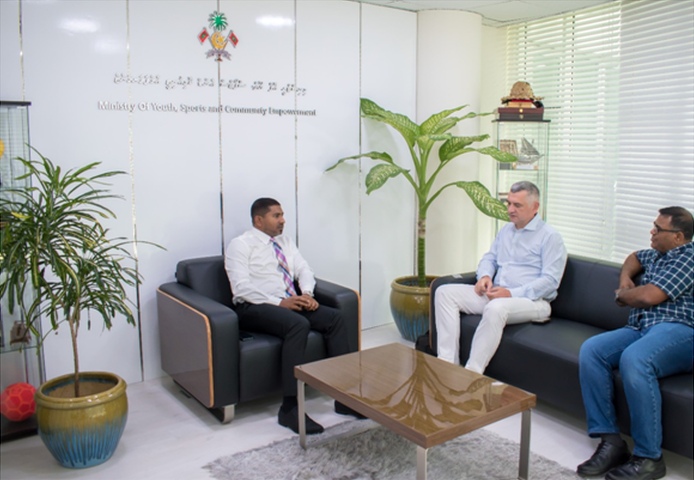 In mid-December, FIDE Executive Director GM Victor Bologan visited the Republic of Maldives and had several productive meetings with the local authorities.
First, the FIDE Executive Director met with the Minister of Youth Sports and Empowerment, Mr Ahmed Mahloof and the President of the Maldives Chess Association, Mr Hussain Shiyan.
Victor Bologan thanked Minister Ahmed Maloof for his support for chess in the country and commended the dedication of the local chess executive team.
During the meeting, various ways of developing chess in the Maldives were broadly discussed, including the implementation of a proper system for chess training, multiple approaches to taking players to the next level and strengthening chess relations with partners.
Minister Ahmed Mahloof highlighted the importance of holding international chess events in the Maldives, which will attract new tourists to the popular archipelagic state.
Victor Bologan spoke in detail about the FIDE structure and various social activities and projects FIDE has been carrying out over the recent years, such as Chess in Prison, Chess in School and Chess for Children with Special Needs.
Minister Ahmed Mahloof stressed the importance of introducing Chess in Prison and Chess Schools (the projects are expected to be launched in the Maldives in 2023) and detailed the Sports Award in the Maldives, one of the most important local events. He also inquired about a possible visit by the FIDE President to the Maldives.
The next stop was the Maldives Olympic Committee, where Victor Bologan met with the Senior Executive Team.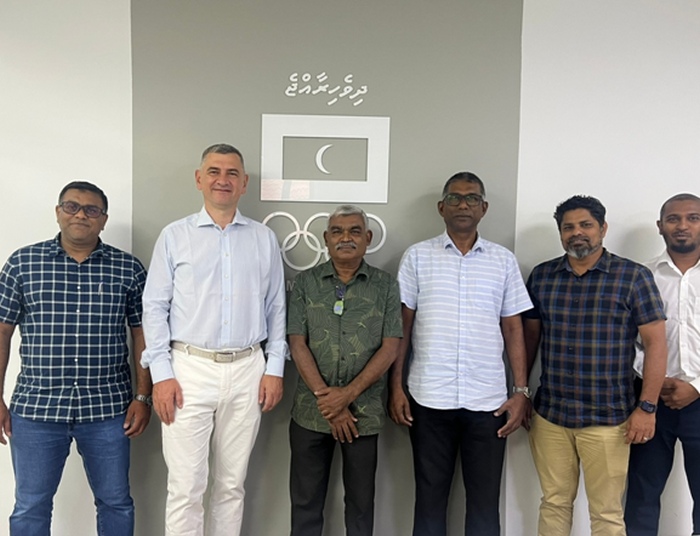 Hussain Shiyan President of Maldives Chess Association, Board Member of the Maldives Olympic Committee, President of the Non-Olympic Sports at Maldives Olympic Committee; GM Victor Bologan, FIDE Executive Director; Mr Mohamed Abdul Sattar, President of the Maldives Olympic Committee; Mr Ahmed Ismail, Vice President of Maldives Olympic Committee; Mr. Mohamed Tholal, Vice President of the Maldives Olympic Committee; Thamooh Ahmed Saeed; Secretary General
President of the Maldives Olympic Committee Mohamed Abdul Sattar welcomed GM Victor Bologan to the Maldives and underlined the importance of FIDE executives' visiting small countries.
FIDE Executive Director praised the Maldivian sports system and noted that some huge nations like the United Kingdom, the United States, and France had not included chess in Olympic Committee yet, whereas the Maldives already took chess under the Olympics umbrella.
The parties also discussed the chess development in the Maldives and the important role the Maldives Olympic Committee has been playing in this process.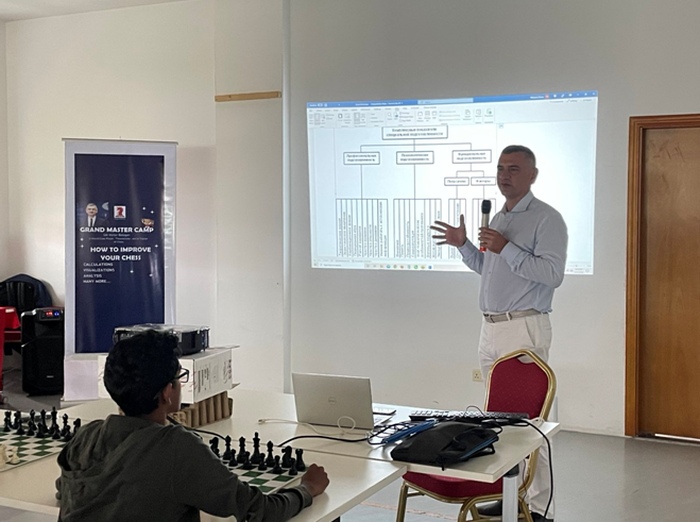 Lastly, Victor Bologan gave a master class to the young players of the Maldives Chess Association and thanked Maldivians for their warm hospitality.