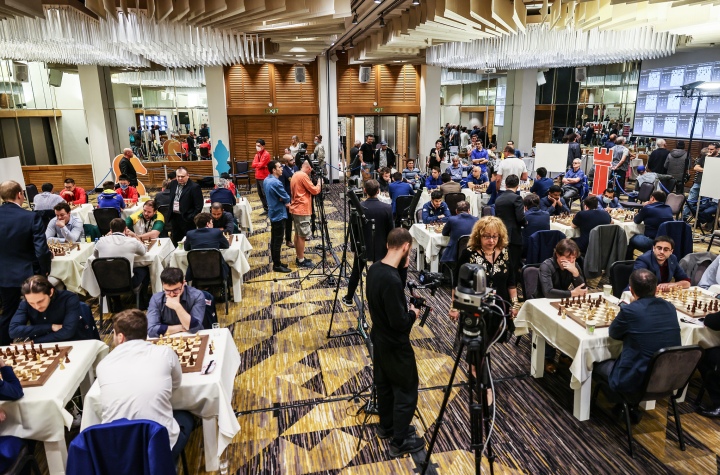 Pool A: China dominates; Pool B, Uzbekistan narrowly leads
Thus far, the chess teams competing in Jerusalem have enjoyed gorgeous weather. Each day has been sunny and warm, with highs approaching the mid-20s Celsius. But changes are coming for the weather and for the teams. Rain will arrive on Thursday, matching the mood of the four teams that will be eliminated by then.
Twelve teams began the competition, divided into two pools of approximately equal strength based on the average rapid ratings of the four highest-rated players in each squad. Pool A had teams ranked 1, 4, 5, 8, 9, and 12. Pool B had teams ranked 2, 3, 6, 7, 10, and 11.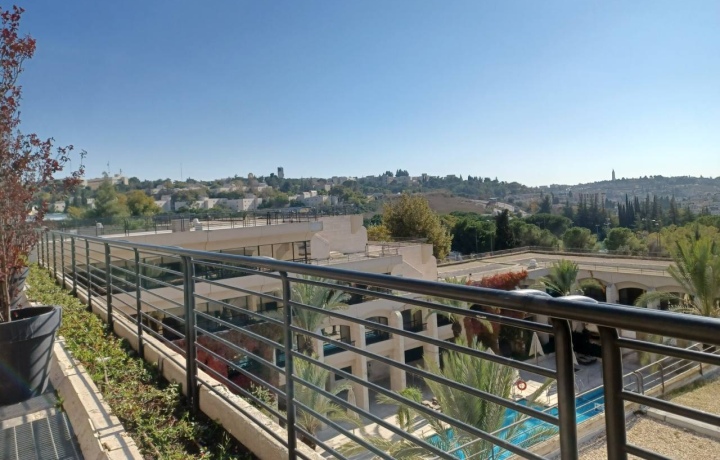 On November 21, Rounds 3 and 4 of the pool stage were played. At the conclusion of Round 5 tomorrow afternoon, the top four teams from each pool will advance. After losing four matches, South Africa was eliminated from Pool A. In Pool B, the competition is much closer, with all the teams (including the USA sitting in the last place) having a chance to make it to the next stage.
Round 3, Pool A

France, the top-rated team in Pool A with a 2688 average, tied its match with Spain (2589). The last game to finish in that match was a 124-move win by Spain's GM David Anton Guijarro against GM Jules Moussard of France. The Spaniard converted an extra exchange in a protracted endgame and chalked up a very important point to level the score. China (2557) somewhat surprisingly crushed Ukraine (2637) 3-1, with draws on boards 1 and 2 and victories on boards 3 and 4.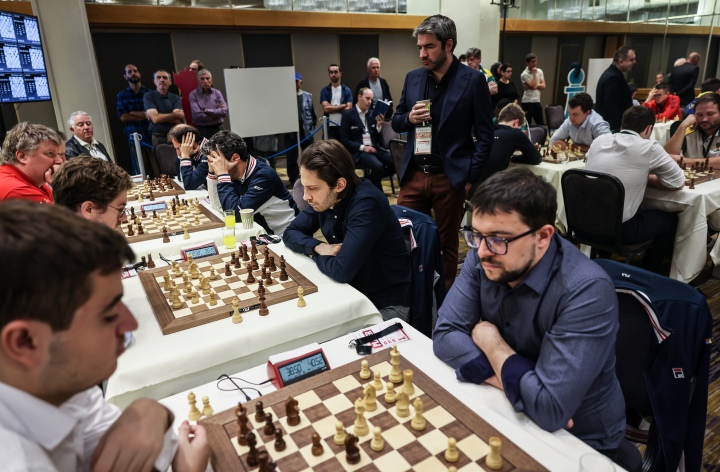 The Netherlands is still missing its top-rated player, Anish Giri, which means the other players moved up a board. The Netherlands alternate, Grandmaster Robby Kevlishvili, has been covering the fourth board. Kevlishvili attends Saint Louis University, where he plays third board for their national champion college team. Kevlishvili says the weather in St. Louis was cold and that he is enjoying the warm weather in Israel. The Netherlands (2638) won 4-0 against South Africa (2261).
Round 3, Pool B

Playing on its home turf, team Israel (2589) drew with team Poland (2556). The teams traded blows on boards 1 and 2 while the encounters on boards 3 and 4 were drawn. India (2611) defeated Azerbaijan (2662), the highest-rated team in Pool B, by a score of 2.5-1.5. Vidit Gujrathi scored an unexpected victory on the top board after his opponent, Shakhriyar Mamedyarov, blundered a knight in a very promising position. All the other games in this match were drawn.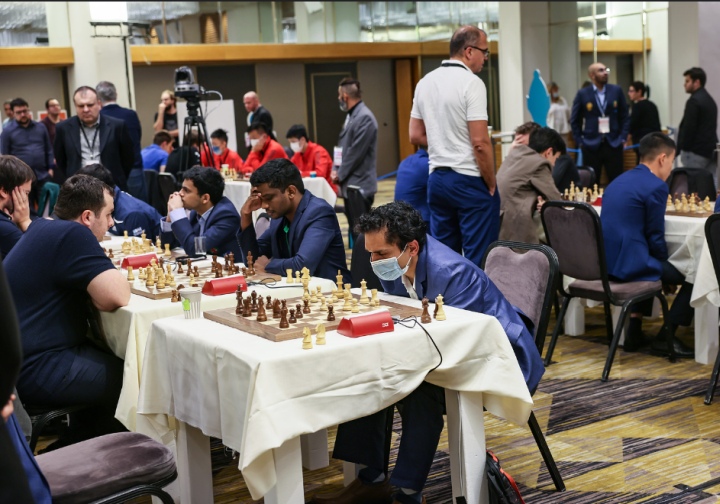 The top board for the United States of America, Grandmaster Hans Niemann, swam laps in the indoor hotel pool for five minutes, from 2:15 to 2:20 p.m. Despite the nice weather today, the Dan Jerusalem Hotel's outdoor pool is closed.
After swimming, Niemann donning a dark suit drew as Black against Grandmaster Nordirbek Yakubboev of Uzbekistan. Niemann's teammates on boards 3 and 4 also drew, but Lazaro Bruzon fell to the youngest player in the tournament Javokhir Sindarov (born December 8, 2005). As a result, Uzbekistan (2524) beat the United States of America (2643) by a score of 2.5-1.5.
Round 4, Pool A

Ringing the gong to start round 4 were three children, Teddy, Nesli, and Britt, from the Beer Sheva Chess Club. Spain (2589) tied with Ukraine (2637), 2-2, while China (2557) steamrolled the Netherlands (2638) 3.5-0.5. The South African team (2262) went down against the ratings-favourite France (2688).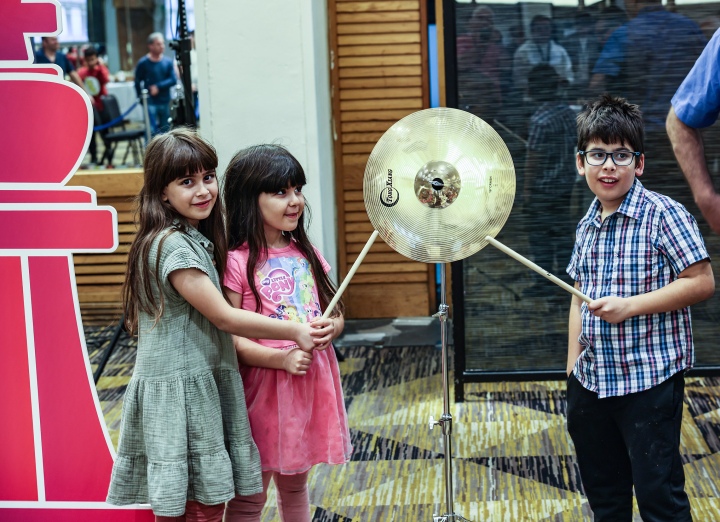 China, France, and Ukraine are through to the quarterfinals. The last spot in the quarters will go to either Spain or the Netherlands, with the former favoured to get that spot as they face South Africa.
Round 4, Pool B

In a big win for the host country, Israel (2589) defeated the United States of America (2643) thanks to the victory by the two-time national champion Tamir Nabaty over Alexander Onischuk.
Uzbekistan (2524) trounced India (2611), winning 3.5-0.5, while Azerbaijan (2662) and Poland (2556) split points, 2-2.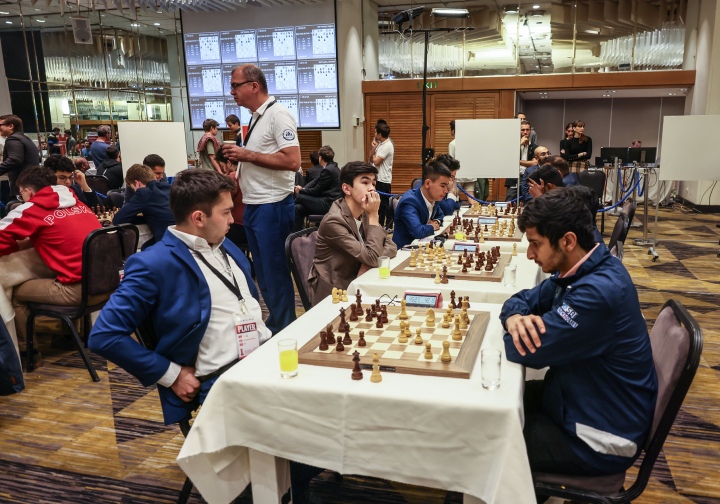 Only Uzbekistan punched its ticket to the quarterfinals from Pool B, with other teams having chances to qualify for the next stage. Much depends on tomorrow's results in Pool B.
Standings after Round 4
In each match, the winning team gets two points. A tied match gives one point to each team. Losing a match gains no match points. If two teams finish round 5 with equal amounts of match points, the first tiebreaker will be the game points scored. With this in mind, winning a match by 3-1 or 4-0 is better than winning it by 2.5-1.5. The game points are in parentheses after the match score. Therefore, China 8 (13) means that China scored 8 match points, following the formula given in the previous paragraph, and 13 game points.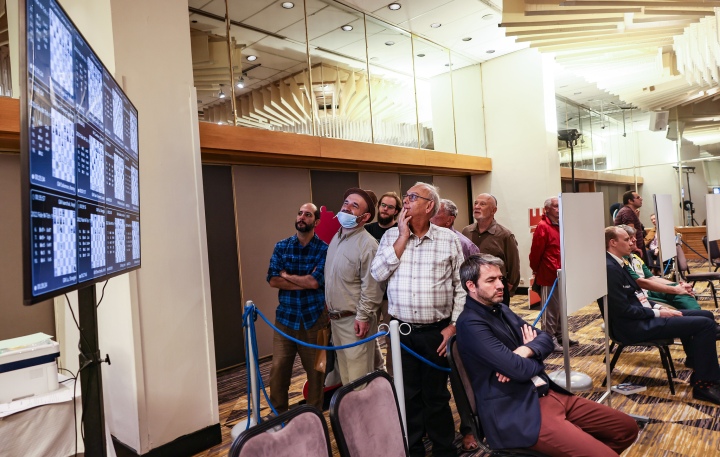 Pool A
China – 8 (13)
France – 5 (9.5)
Ukraine – 5 (9)
Spain – 4 (7.5)
Netherlands – 2 (7.5)
South Africa – 0 (1.5)
Pool B
Uzbekistan – 6 (10)
Azerbaijan – 5 (9)
Israel – 4 (8)
India 4 – (7)
Poland – 3 (7.5)
United States of America 2 (6.5)
The fifth and final round of the pool stage begins at 3:00 p.m. local time on Tuesday, November 22. For more information, please visit FIDE World Team Championship 2022 official website.
Text: WIM Alexey Root, FIDE Press Officer, Jerusalem
Photos: Dr Mark Livshitz
Official website: worldteams.fide.com