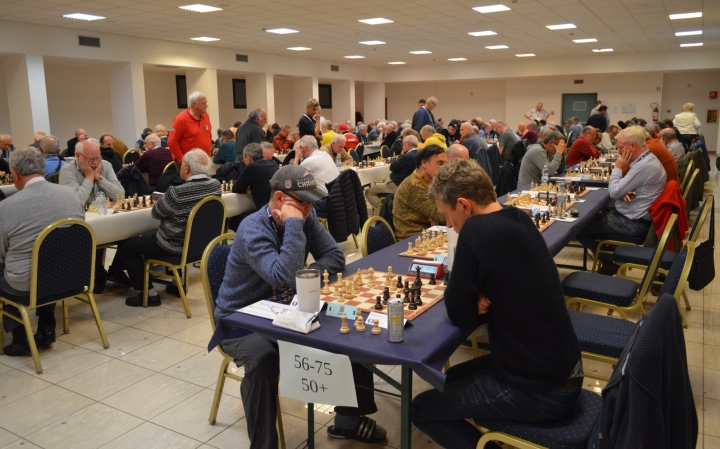 While the FIFA World Cup kicked off in Qatar, it is halftime at the 30th FIDE World Senior Chess Championship in Assisi, Italy. After six rounds of play, Monday, November 21, is the rest day, so most players spend it visiting beautiful places in the region (Perugia, Gubbio or Siena).
In the meantime, let's take a quick look at the standings of WSCC 2022:
After Round 6 (out of 11 rounds), there are two leaders in the Open 50+ section: GMs Darcy Lima (pictured below, right) from Brazil and GM Frank Holke (pictured below, left) of Germany scored 5.5 points each and will lock horns in Round 7.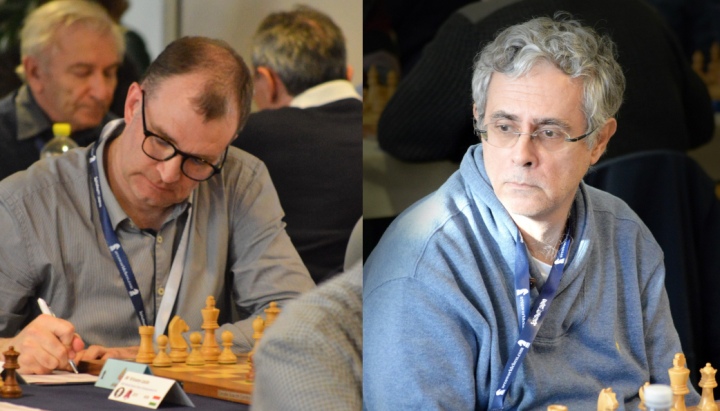 Two GMs are just a half-point behind. Milos Pavlos (SRB) and GM Fernandez Ivan Morovic (CHI) will face off in the next round, trying to catch up with the leader(s).
As many as thirteen players, including the top-rated participant GM Zurab Sturua (GEO), are sitting on 4.5/6 but still have a shot for the title.
The best female players in this section are GM Ketevan Arakhamia-Grant (SCO) (pictured below) with 4.5 points, followed by WGM Elvira Berend (LUX), WGM Monica Calzetta Ruiz (ESP) and WIM Sophia Tereladze (GEO) with 4 points.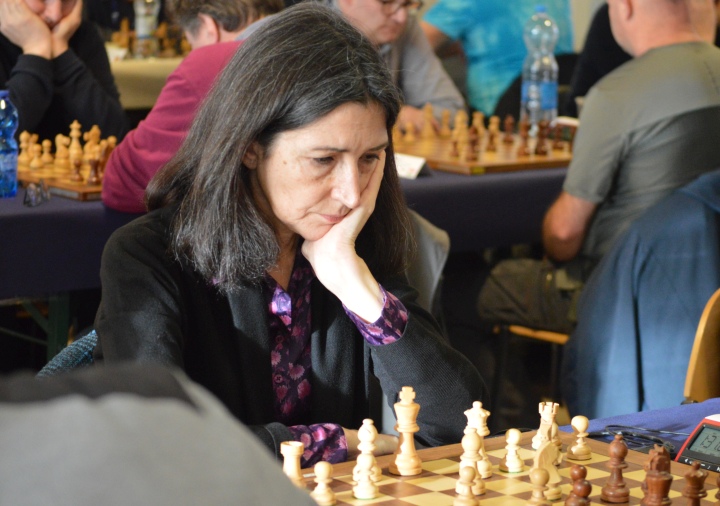 In the Open 65+ section, the main favourite of the tournament, GM John Nunn (ENG), is the sole leader. After a quick draw with black against the 2018' World Senior Chess Champion GM Vlastimil Jansa (CZE), Nunn is the only player to score 5.5 points, and for sure he is determined to stay in this position until the end of the tournament.
After their game, Nunn (pictured below) and Jansa went to the fair-play-check, and it was quite interesting to hear them discuss some lines they had in mind about their games at Chess Olympiad in Luzern in 1982 (40 years ago!).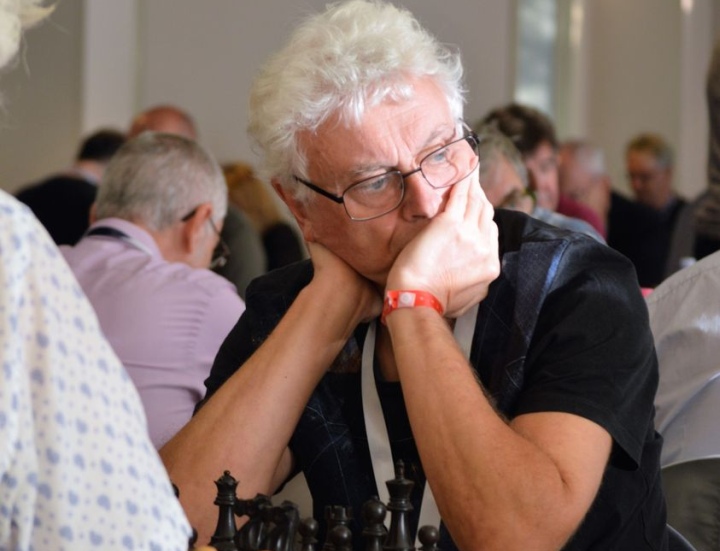 A group of seven players is trailing Nunn by just a half-point: GM Vlastimil Jansa (CZE), IM Nathan Birnboim (ISR), GM Garcia Jose Luis Fernandez (ESP), IM Jean Hebert (CAN), IM Boris Maryasin (ISR), FM Jaroslav Mojzis (CZE) and GM Jens Kristiansen (DEN).
In the ranking for the best female players, GM Nona Gaprindashvili (GEO) is leading with 4.5 points, followed by WGM Galina Stutinskaia (FID) with 4 points and WFM Larisa Khropova (FID) with 3.5 points.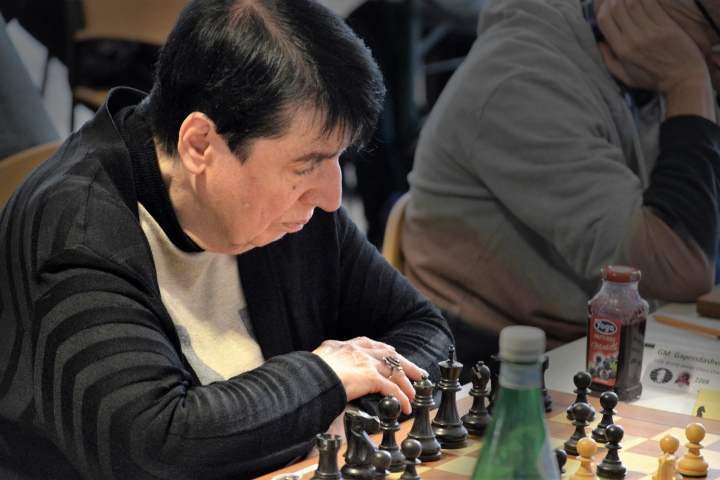 Side events:
Two FIDE-rated blitz tournaments were played over the last few days. The first competition saw IM Laszlo Krizsany (HUN) coming out on top, ahead of IM Fred Berend (LUX) and GM Keith Arkell (ENG). GM Keith Arkell (ENG) won the second blitz tournament finishing ahead of IM Alon Mindlin (ISR) and IM Fred Berend (LUX).
Some statistics and interesting facts:
There are 51 nations from all 6 continents
The percentage of female players is 8.5%
24% of the players come from the hosting federation (Italy), 10% from Germany, 4.7% from Israel and 4.6% from England.
The most experienced player was born in 1930 and comes from Portugal: Mr Julio Santos
The youngest players were born in 1972 (8 players in total); one of them is also from Portugal
The average age in section Open 65+ is 71 years
The average age in section Open 50+ is 58 years
The complete results can be found here.
Official Website: scaccomattissimo.com/assisi-2022-en/
Text: Gerhard Bertagnolli