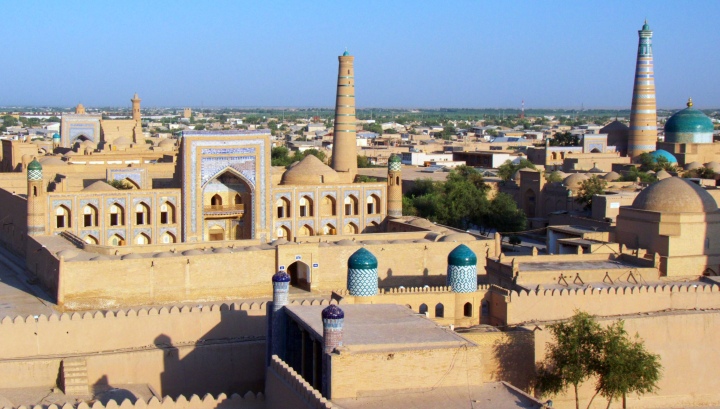 The FIDE president Arkady Dvorkovich announced today, during the opening ceremony of the FIDE Women's Candidates Tournament in Monaco, that Pool B for this event will be hosted in the ancient city of Khiva, in Uzbekistan. The event will take place from November 28 to December 11.
This bracket will see the clash between the 2020 runner-up Aleksandra Goryachkina, Alexandra Kosteniuk and Tan Zhongyi as the top finishers at the FIDE World Cup 2021, and Kateryna Lagno as one of the top-three finishers at the FIDE Women's Grand Prix 2019–2021.
Under the new knock-out format, players in each of the two brackets or "pools" will play a four-game match (plus tie-breaks, if needed) in order to advance to the next stage, with the final match being played over the distance of six games. The prize fund for this pool is €70,000, while another €110,000 will be at stake in the Women's Candidates Final, raising the total to a record-breaking amount of €250,000.
With a current population of about 90,000 inhabitants, Khiva was founded approximately 2,500 years ago and was once one of the most important cities on the silk road. In modern times it has been overshadowed as a tourist attraction by its neighbouring cities of Tashkent and Samarkand, but as of recent, it is receiving the interest it deserves, thanks to its preserved architecture. Regarded as the capital of the Turkic world, it offers visitors a clustered array of mosques, madrassahs, and tiled minarets. Khiva is now receiving worldwide attention as a destination, and it was declared the tourist capital of the Islamic world in 2024.
Photo: Fulvio Spada