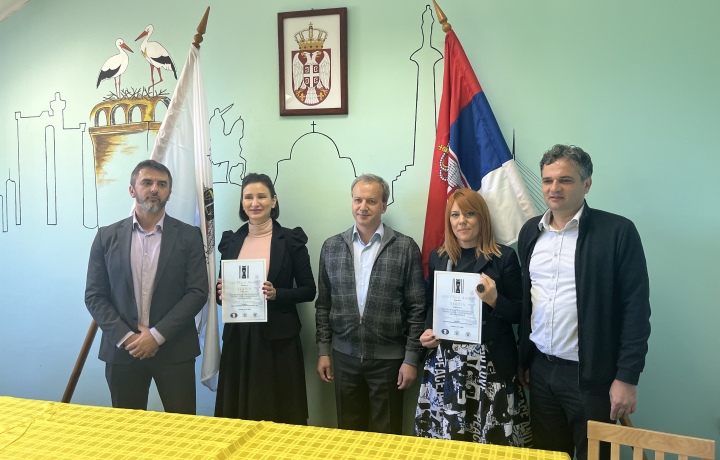 On October 13-17, the second Intercontinental Online Chess Championship for Prisoners – the biggest-ever chess event among correctional facilities - was held among 85+ men, women and youth teams representing 46 countries. The only country that managed to get two medals in the event was Serbia winning gold in the youth tournament and silver in the women's section.
The medalists were congratulated by the FIDE President Arkady Dvorkovich, who attended the Penitentiary Home in Belgrade (Padinska Skela) during his visit to Serbia. Dvorkovich had a meeting with the inmates of the Correctional Home in Krusevac, who played in the youth section of the 2nd Intercontinental Championship for Prisoners and female convicts of the Correctional Institution for Women in Pozarevac, who participated in women's tournament.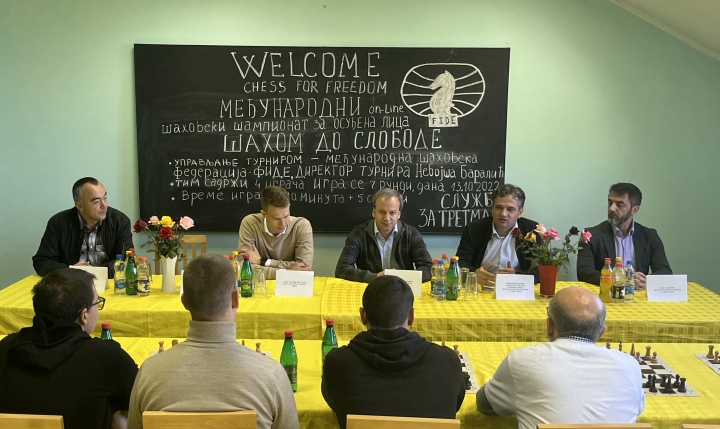 Players of both teams were awarded certificates, chess sets and online master classes with the top GM. In his speech, Arkady Dvorkovich thanked all participants and organizers from Serbia, congratulated them on the excellent results and noted that Serbia, with two medals won, is the most successful country in the 2nd Intercontinental Championship for Prisoners.
"I wish chess will help you to overcome the current situation; you will continue to learn the game of chess and enjoy it," he said.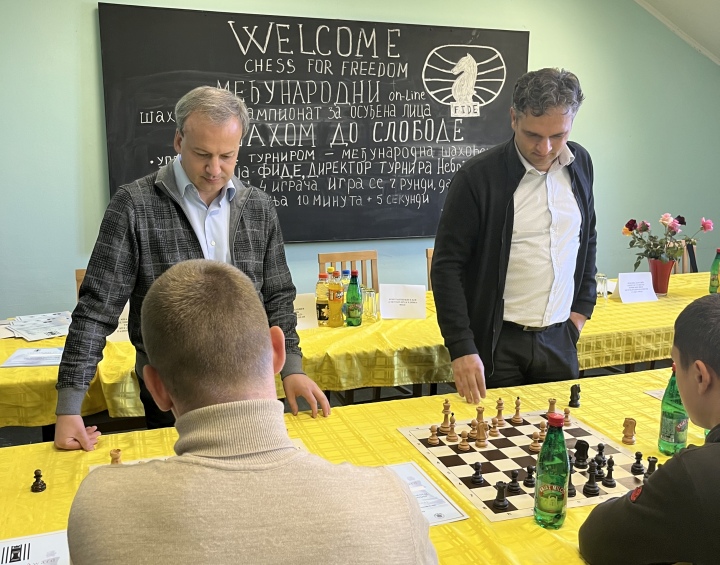 FIDE President also played a game of chess against one of the youth team members.
The Chess Federation of Serbia plans to devote even more attention to the Chess for Freedom project and, together with the Administration for the Execution of Criminal Sanctions, will soon start preparing for the next chess competitions.