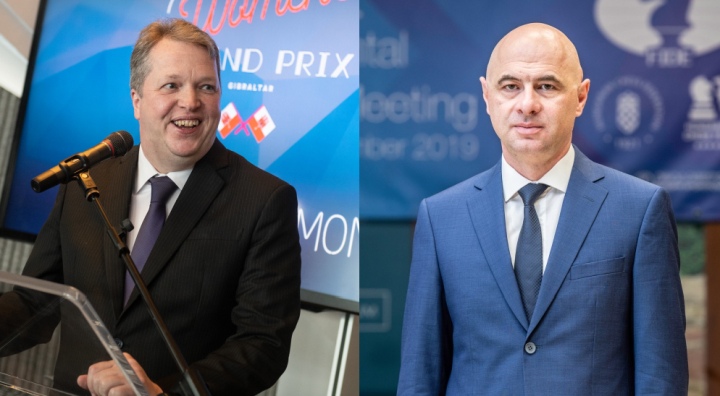 Some of the critical priorities of the International Chess Federation are promoting chess all over the globe, among people of all backgrounds and skill levels, and helping national chess federations, new and old, in their development. Two new positions are intended to increase the task force in these fields.
Nigel Short (England) is appointed Director for Chess Development. The famous Grandmaster and chess promoter will concentrate on assisting countries that need extra attention. At the start, Mr Short will focus on several new federations to kick-start their development. He would particularly focus on helping to organize international tournaments in those countries that themselves lack such capacity. Tournaments and other comprehensive support would create new rated and titled players, thus raising the overall chess level to new heights. In his work, Mr Short will closely cooperate with FIDE commissions, especially Planning and Development, Trainers, Social and Educational.
International Organizer Akaki Iashvili (Georgia) takes the position of Special Tasks Director. He will concentrate on chess events under the scope of the FIDE Events Commission, such as World Youth and Cadets championships, veteran tournaments, and events for people with disabilities. In his years as a FIDE Council member, Mr Iashvili coordinated the work of the Commission for the Disabled. His experience as a chess organizer is extensive and covers a decade of important European and world-level tournaments. He was the organizer of the recently finished World Cadets Championship in Batumi and other youth events in the past years, including Online Rapid World Cups for young players that allowed them to continue playing during the pandemic when over-the-board events were impossible.
"We believe our work is not just about top players or world championship cycles. We want to see chess thrive all over the world, to have at least one rated tournament held in every country that is a member of FIDE, to ensure that chess is accessible for everyone, and to see more kids picking up chess. I hope that the new appointments will contribute to this ambitious task, and together we will reach our goals," commented FIDE President Arkady Dvorkovich.