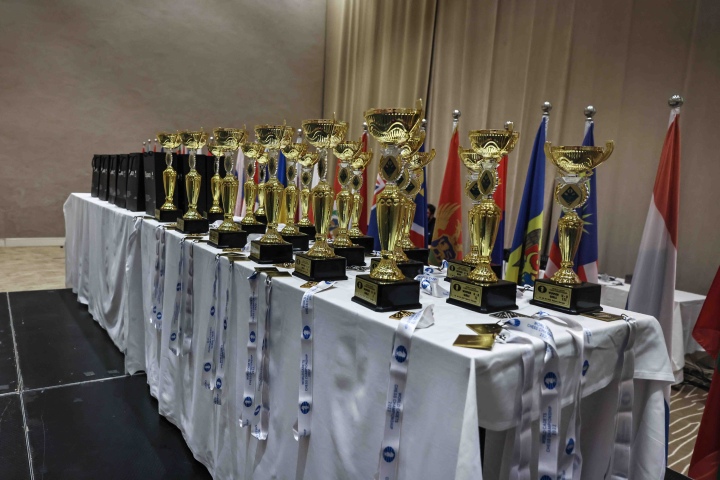 The FIDE World Cadet Chess Championship 2022 in the U8, U10 and U12 categories is in the books.
In the final round, the participants, especially those contesting for medals, showed real fighting spirit. Not all the favourites made it to the podium, giving way to uprising lower-rated players. For example, in the Under 8 Open section, Indian Safin Safarullakhan (number 26 on the starting list) climbed as high as the third position in the final standings and took bronze.
In the U8 Girls section, Lila Rzadkowska from Poland (19th on the starting list) also claimed bronze. On the other hand, in all other categories, the medals went to the top-10 rated participants.
Final results in each category:
U8 Open
Llari Marc (FRA)
Shogdzhiev Roman (FID)
Safin Safarullakhan (IND)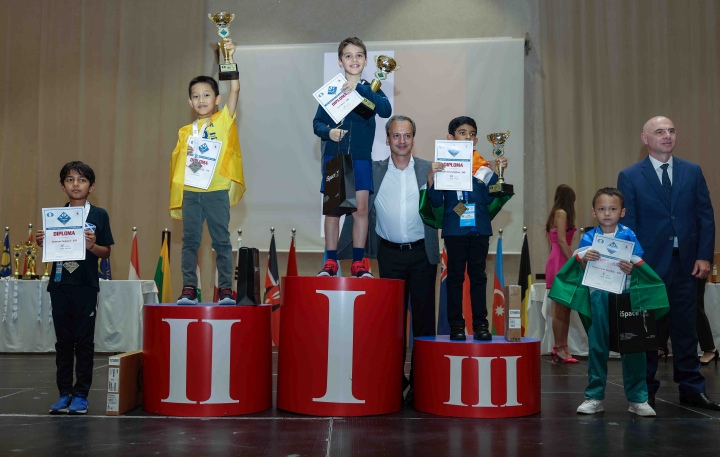 U10 Open
Lacan Rus David (FRA)
Smirnov Mark (KAZ)
Liu Patrick (USA)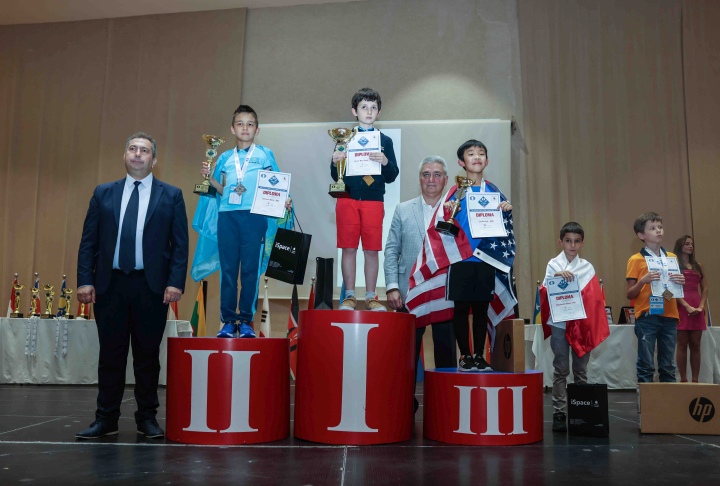 U12 Open
Uskov Artem (FID)
Movahed Sina (IRI)
Besou Hussain (GER)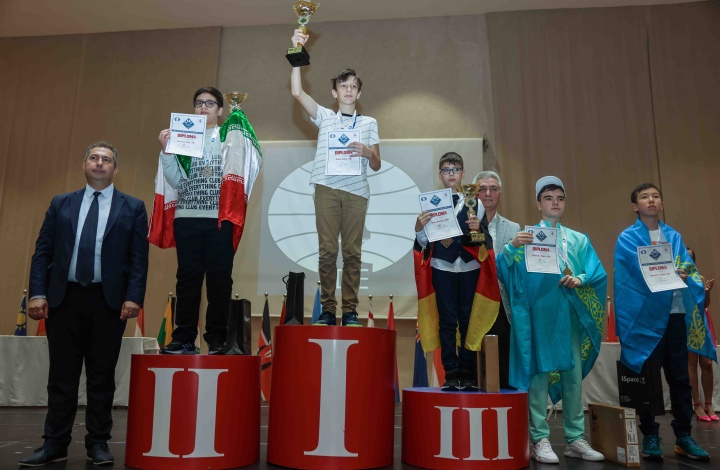 U8 Girls
Charvi A (IND)
Sivanandan Bodhana (ENG)
Rzadkowska Lila (POL)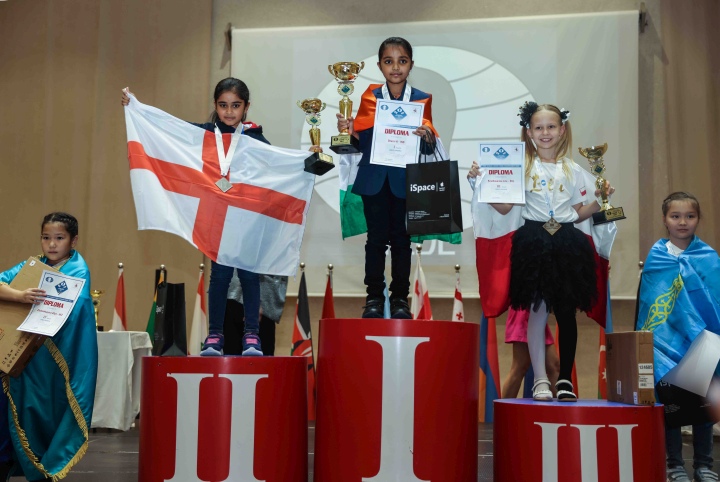 U10 Girls
Venskaya Nika (FID)
Bassari Senem Gul (TUR)
Siskou Evangelia (GRE)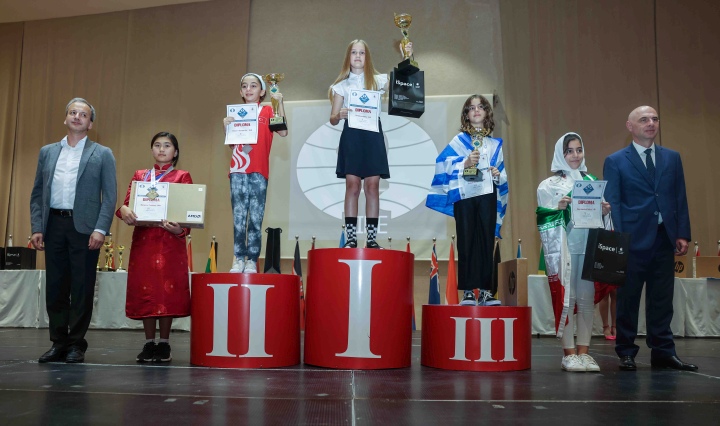 U12 Girls
Shubhi Gupta (IND)
Yousefian Maedeh (IRI)
Goriachkina Oksana (FID)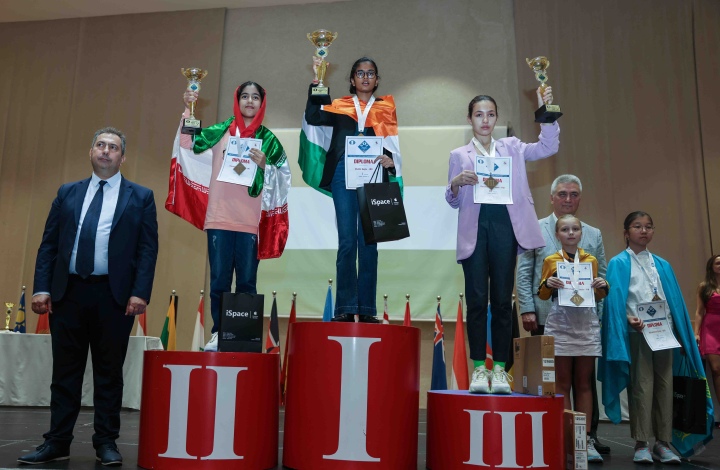 FIDE President Arkady Dvorkovich, who attended the final round, President of Georgian Chess Federation George Giorgadze and Akaki Iashvili, welcomed participants, coaches, guests and special guests at the closing ceremony as well as awarded winners.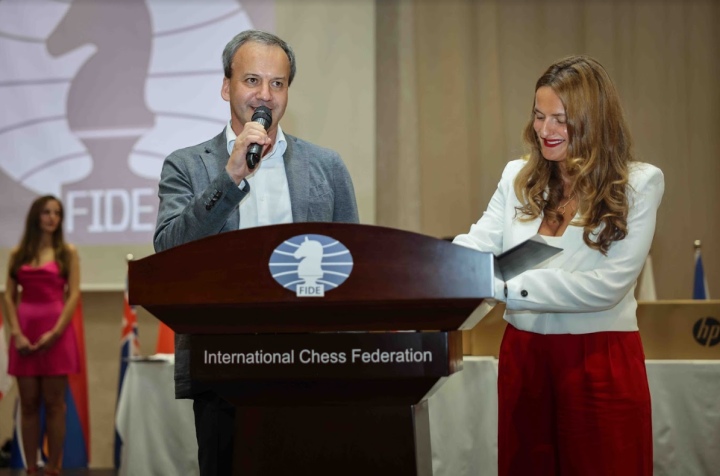 In his speech, Mr Iashvili mentioned that next year Batumi, Georgia, would host the World Cadet Rapid and Blitz Championships U8, 10 and 12, cementing the city's status in the chess circuit.
The winners were awarded diplomas, medals, cups, laptops and Apple devices.
Photos : Mark Livshitz