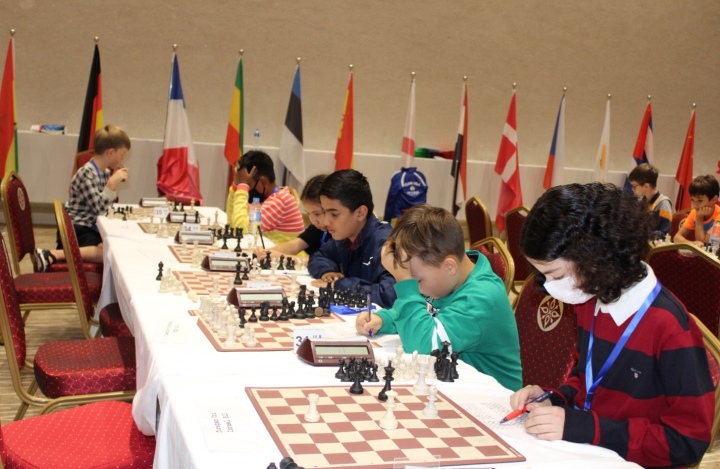 The free day of the FIDE World Cadet Chess Championships 2022 was packed with chess, with three interesting events on the menue: a solving competition, the 2022 Nesis Cup, and a friendly match between a ChessKid team and another comprised of kids from the Adjarian Chess Federation and Ukraine.
218 children from 39 federations took part in the solving competition, held in three age categories (under 8, 10 & 12). Each participant had 90 minutes to solve 8 positions (3 two-movers, 3 three-movers and 2 endgame studies). Each composition was rated on a five-point scale.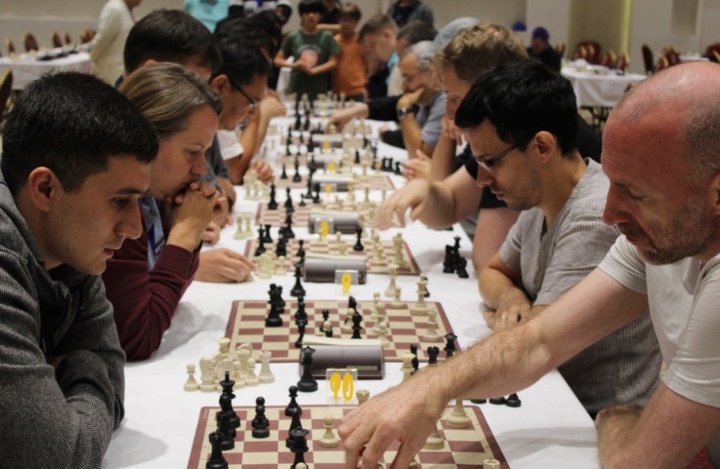 The "Nesis Cup 2022", a 9-round blitz tournament, was held for heads of delegations and accredited coaches. 59 players from 26 federations, including 11 GMs and 13 IMs, participated. Three players tied for the top position and in accordance with tiebreak variables GM Mikhail Kobalia took first place, GM Vladislav Kovalev came second and GM Davit Maghalashvili - third.
Final stadings: https://chess-results.com/tnr677664.aspx?lan=1&art=1&rd=9&flag=30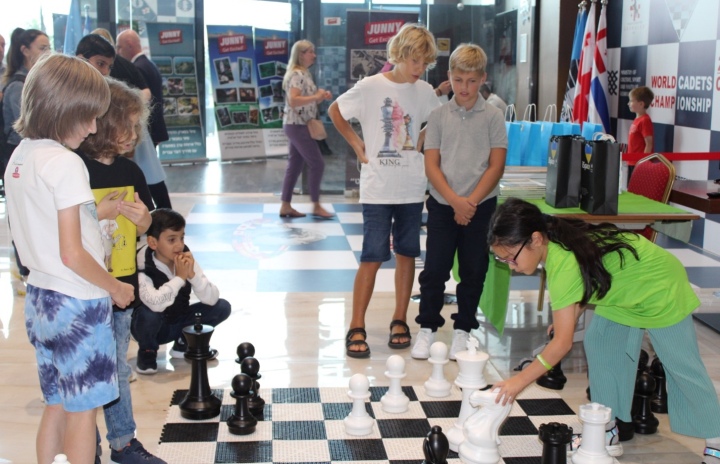 A "ChessKid" team and a team comprised of kids from the Adjarian Chess Federation and Ukraine played two friendly games on a big chessboard. Team "Chesskid" prevailed but there were no losers in this competition. All participants were given presents after the match. WCCC Director Akaki Iashvili awarded the Ukrainian kids with iPads.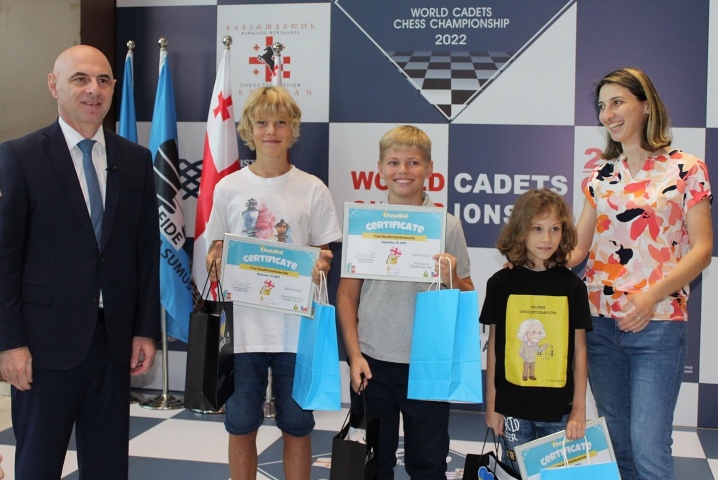 This friendly event was the culmination of the free day. From the seventh round, the players will continue fighting for the prizes and glory in the main tournaments.