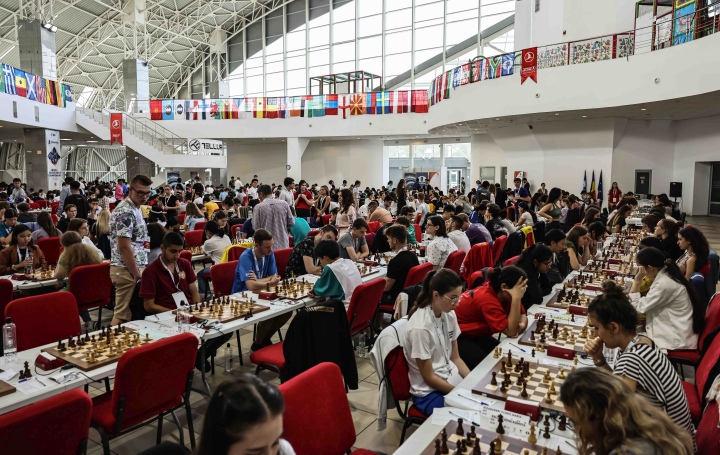 The World Youth Chess Championships U14, U16, and U18 in Mamaia, Romania, crossed a midpoint mark. With five more rounds to go, it is still wide open in all six categories. As many predicted, the favourites are facing a serious challenge from their lower-rated opponents.
After six rounds in the U14 Open category, Ilamparthi A R and Savva Vetochkin (rated 9th and 5th, respectively) are leading the field with 5.5/6, a half point ahead of a large group of four players. The leaders' clash in Round 7 promises an exciting battle.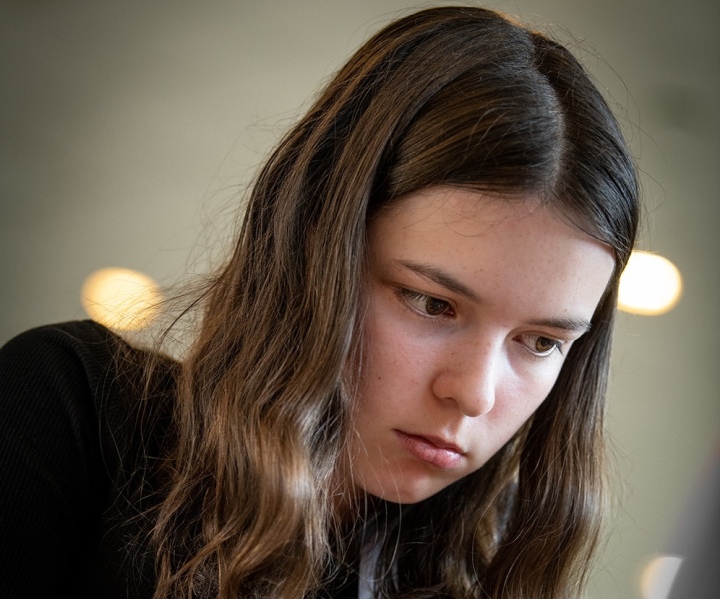 Photo: David Llada
The 8th-rated Maia Arzur (pictured above) from France tops the standings in the U14 Girls sitting on 5.5/6. A group of four players are hard on her heels, trailing just a half-point. Meanwhile, the rating favourites Alexandra Shvedova and Zarina Nurgaliyeva are a full point behind.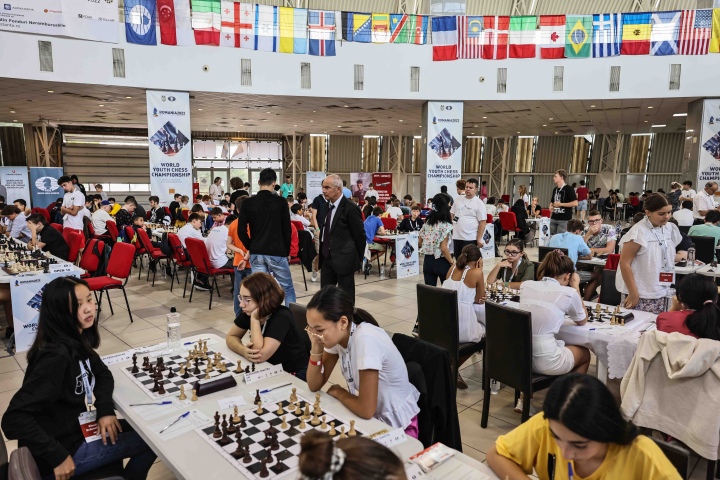 Photo: Mark Livshitz
It has been a very close affair in the U16 Open category, with Timothe Razafindratsima and Ohanyan Emin sharing the top spot on 5.5/6. The leaders are pitted against each other in Round 7, and this encounter will be of paramount importance for both.
The highest-rated players have been flying under the radar in the U16 Girls, with Munkhzul Davaakhuu and Francisco Guecamburu Candela pulling ahead with 5.5/6 each. The top-rated Eline Roeberts is a full point behind.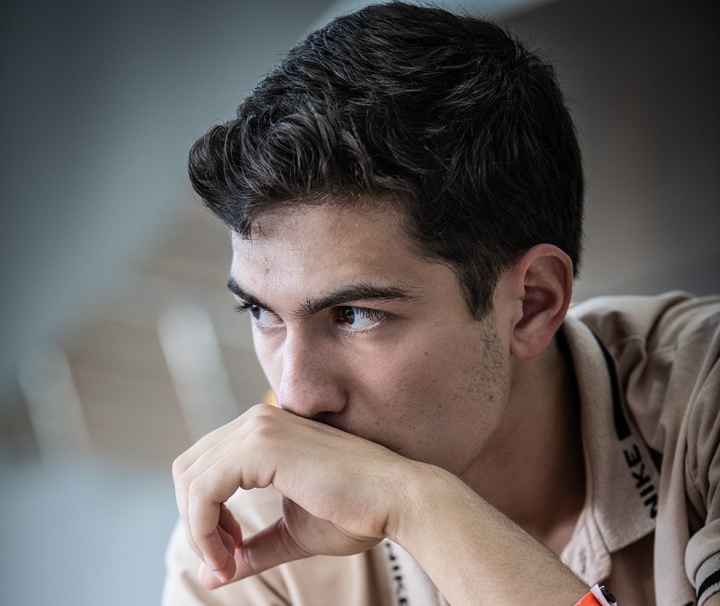 Photo: David Llada
Unlike all other categories, the joint leaders in U18 Open, Kazybek Nogerbek and Mamikon Gharibyan (pictured above), already conceded a full point to their opponents, sitting on 5/6. As many as 13(!) players are sharing third place, which makes this group probably the most exciting to watch.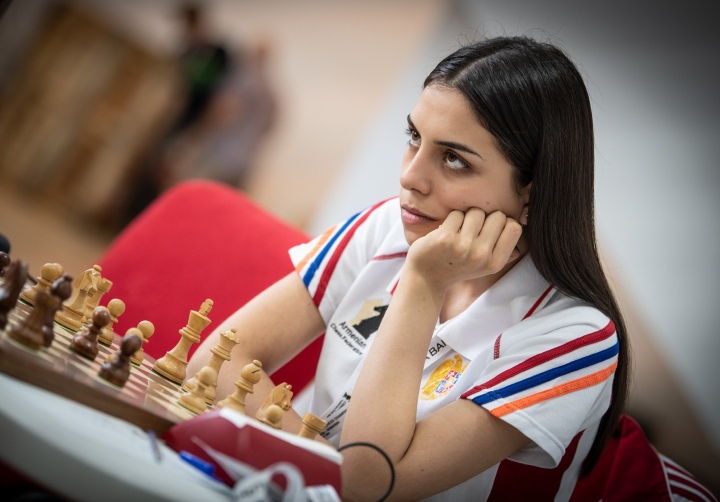 Photo: David Llada
Mariam Mkrtchyan (pictured above) is the only player in the entire competition to win all six games. Still, the leader in the U18 Girls can't feel safe as her main competitors, Maria Eizaguerri Floris and Ayan Allahverdiyeva, are not far behind.
Photo: Mark Livshitz and David Llada
Official website of the World Youth Championships: worldyouth2022.com/