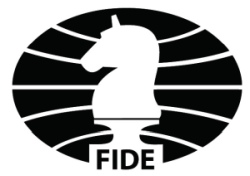 After the FIDE elections and the General Assembly held in Chennai, on August 7-8, 2022, FIDE is pleased to announce the composition of its Council:
1. Arkady Dvorkovich, President
2. Vishwanathan Anand, Deputy President
3. Xie Jun, Vice President
4. Sheikh Saud bin Adulaziz Al Mualla, Vice President
5. Georgios Makropoulos, Vice President
6. Michael Khodarkovsky, Vice President
7. Zhu Chen, Treasurer
8. Joran Aullin-Jansson, Vice President
9. Маhir Mammedov, Vice President
10. Olalekan Adeyemi, Vice President
11. Mario Antonio Ramirez Barajas, Vice President - secretary of the Council
12. Zurab Azmaiparashvili, Continental President for Europe
13. Tshepiso Lopang, Continental President for Africa
14. Sheikh Sultan Bin Khalifa Al Nehyan, Continental President for Asia
15. Jorge Vega Fernandez, Continental President for Americas

Please note that this is the current composition as of August 9, 2022. The Confederation of Chess for the Americas (CCA) will hold elections in October, while the Asian Chess Federation (ACF) will hold them in December. Depending on the results, the composition of the FIDE Council could change accordingly.
The Council is the strategic and oversight body of FIDE, and it has executive and legislative functions, and exercises the powers listed in the FIDE Charter:
A) It approves and modifies, by a two-thirds majority of votes, Procedural Rules of the Ethics and Disciplinary Commission, of the Fair Play Commission and the Arbiters' Disciplinary Committee;
B) It approves and modifies, by a two-thirds majority of votes, Regulations concerning general rules about tournaments, titles and ratings;
C) It approves and modifies other Regulations and Recommendations;
D) It defines FIDE's mission, strategic direction and policies, in particular concerning the organisation and development of chess at a worldwide level and all related matters;
E) It approves the draft of the FIDE budget and can propose amendments;
F) Following its Internal Rules, the Council approves the President's proposals about the composition of the Management Board;
G) It approves or ratifies all FIDE contracts worth more than 150.000,00 euros;
H) In some other specific cases approves, the Council also ratifies or is just informed about the decisions taken by the President and the Management Board;
I) supervises the activities of non-elected Commissions, which must submit to the Council their reports twice per year.