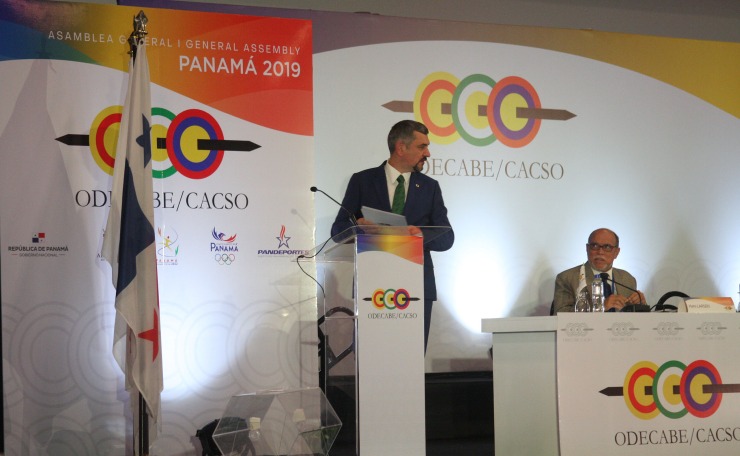 On October 31st ODECABE General Assembly of National Olympics Committees (Central America and Caribe Countries Games) took place in the Wyndham Albrook Hotel in Panama City Panama.
FIDE Executive Director Victor Bologan made a presentation and elaborated on the benefits of including chess into the 2022 Central America and Caribe Games (CACG) which will be held in Panamá City, Panamá.
The presentation had great success with very positive comments from some NOC Presidents in particular from Venezuela and Costa Rica about chess as a serious sport. Now ODECABE will present the chess proposal to the Technical Committee which is to make the decision on the inclusion of chess into CACG.
The Panama Chess Federation together with the NCF Presidents of Venezuela and Mexico Fidel Gonzalez and Mario Ramirez made a considerable contribution to the organization of presentation. A special chess exhibition outside the Assembly Hall was staged so the delegates could familiarize themselves with the game.