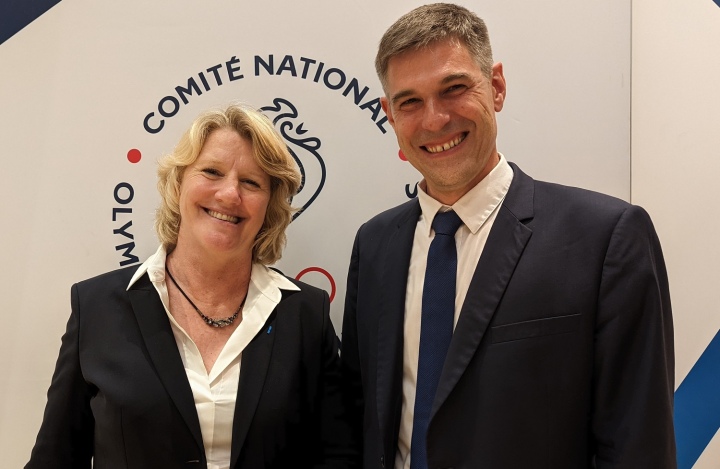 Brigitte Henriques, President of the French National Olympic and Sports Committee, and Éloi Relange, President of the FFE
On Monday, May 23, 2022, the French National Olympic Committee General Assembly took place in the presence of all the member federations, the president, Madame Brigitte Henriques, and the Minister of Sports and Olympic and Paralympic Games, Amélie Oudéa-Castéra.
On this occasion, the president of the FFE, Éloi Relange, officially presented the request for affiliation of his federation to this organization, representing the French sports movement on the national territory and internationally.
It rewards a long work of presentation of our discipline to all the actors of the sporting world before this general assembly and announces large-scale changes for its federation, its regional leagues and departmental committees and its clubs.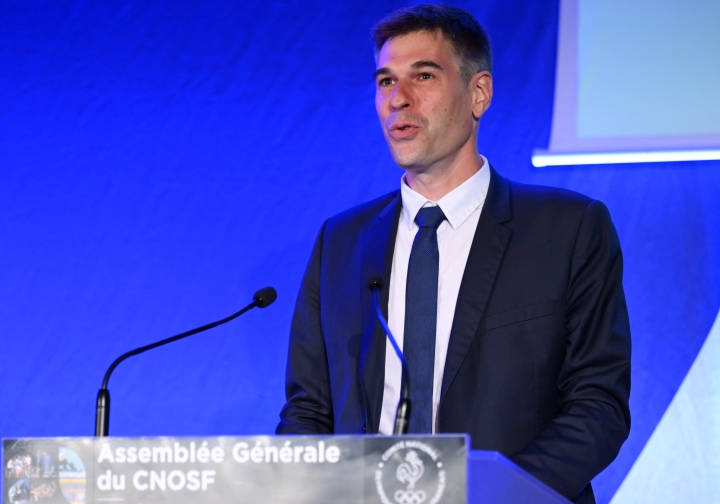 "This additional recognition will allow access to all the sports systems (administrative and financial) which were not open to us until now, structural and logistical aid for our leagues and our committees, numerous training courses for our volunteers, etc." Éloi Relange said.
The French Chess Federation welcomes the trust placed in it by the French Olympic movement and thanks all the clubs and the volunteers who support them for this new collective success for our discipline.