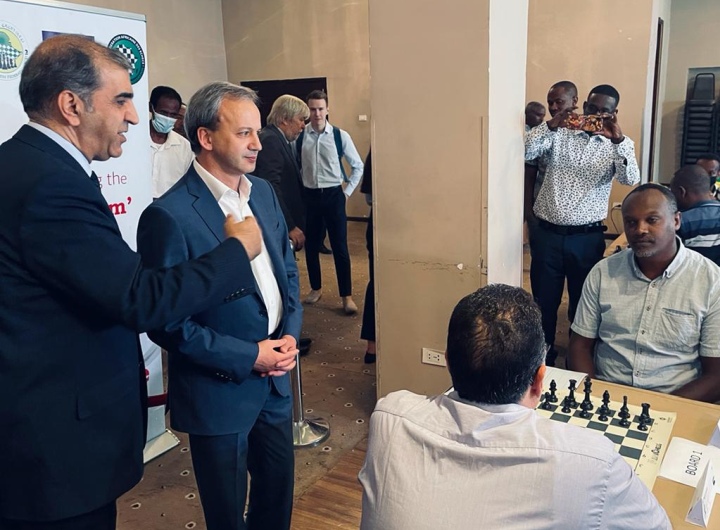 FIDE President Arkady Dvorkovich during his visit to the Zone 4.4 Individual Chess Championships in Addis Ababa, Ethiopia | Photo by FIDE
In March of 2022, FIDE Zones 4.1, 4.2, and 4.5 held their Chess Championships 2022, and these tournaments were all financially supported by FIDE.
One of the prizes stipulated in the invitation was that winners, once they met a certain rating level, would be eligible to participate in the Sharjah Masters/Challengers Chess Championships, UAE.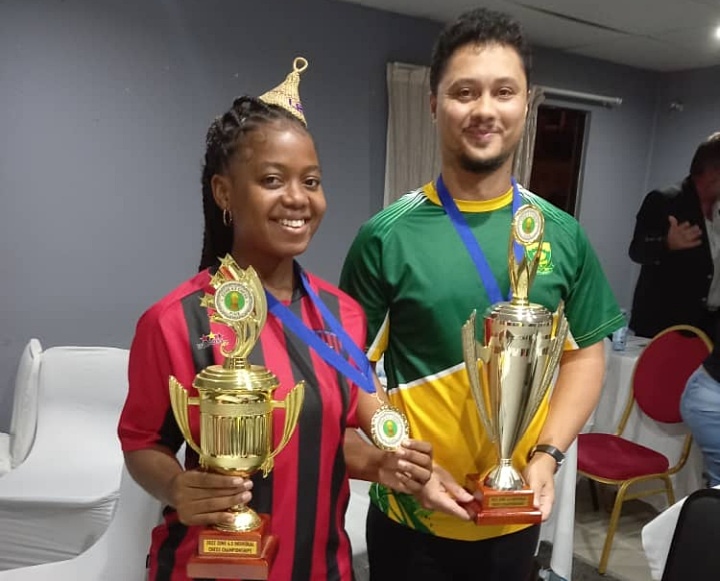 WFM Luzia Pires and FM Calvin Klaasen | Photo: Adnane Nesla
FIDE, via the PDC, is happy to announce that it will sponsor the airfare and accommodation for the following players, based on their exceptional performances, to take part in this event:
Zone 4.1 FM Ilyass Msellek - Morocco
Zone 4.5 FM Calvin Klaasen - South Africa
Zone 4.5 WFM Luzia Pires - Angola
Zone 4.2 Toritsemuwa Ofowino - Nigeria
Zone 4.2 IM Mariano Ortega - Cape Verde.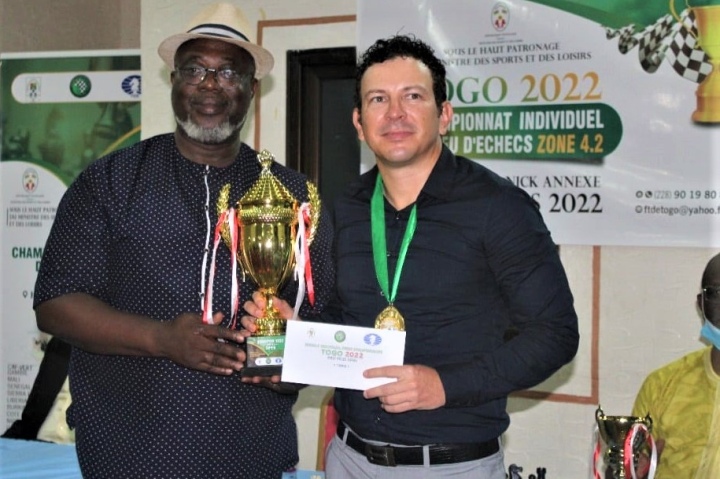 IM Mariano Ortega (pictured right) | Photo: Adnane Nesla
This sponsorship forms part of the $100,000 allocations to each of the continents of Africa, America, Asia, and Europe in 2020, 2021, and 2022 respectively. Continents have primarily used these funds for chess development in the areas of tournament organization and participation, capacity building, chess in education, and other special projects.
FIDE wishes the players the best of luck and remains committed to developing chess on the African Continent and all continents!