Israeli Chess Federation will host the World IPCA Chess Championship for Disabled Players together with IPCA (International Physically Disabled Chess Association - Affiliated to the International Chess Federation, FIDE). The event will be held from May 8-17 in Ashdod City (Israel).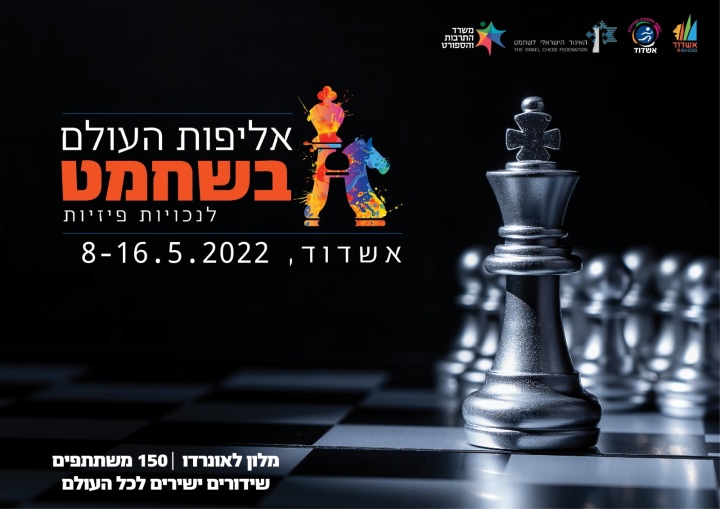 Organizers:
The Israeli Chess Federation, Sports Authority of Ashdod Municipality, Ashdod Municipal Chess Club, IPCA (International Physically Disabled Chess Association – affiliated to FIDE).
Venue & Dates:
The championship will be held in Hotel "Leonardo", Mediterranean Sea Ave. 1, Ashdod City, Israel from May 8 (arrival date) to May 17 (departure date).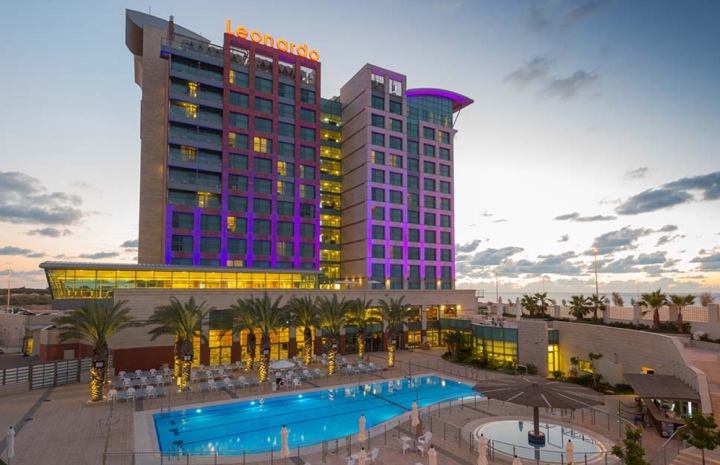 Location: https://cutt.ly/vDIBdIw
Participation:
All physically disabled chess players – men, women and juniors (boys, girls) 2002 year of birth and younger (including users of wheelchairs) with the disability group in the player's country but not less than 50% physical disability are eligible for participation.
Registration for the tournament:
Registration for the 21st IPCA World Individual Chess Championship 2022 should be completed on the official website until April 20, 2022
The championship participants are responsible for obtaining an Israeli visa if needed. For assistance with visa arrangements, please contact the Israeli Chess Federation via e-mail office@chessfed.org.il and provide the following information:
1) Surname and name(s) (as in passport)
2) Citizenship
3) Date of birth
4) Passport number
5) Passport expiry date
6) Function (player, accompanying person).
The participation fees should be paid to the bank account of the organizer not later than April 20, 2022.
Bank details:
ACCOUNT HOLDER: THE ISRAELI CHESS FEDERATION
BANK NAME: MIZRACHI
BANK ADDRESS: TAGORE 28, TEL AVIV
IBAN: IL56-0204-9300-0000-0488-009
SWIFT CODE: MIZBILITXXX

Official Web page of Championship - https://ipca.chess.org.il/
Start list on Chess Results - https://cutt.ly/yDINeul
Official IPCA Web page - https://ipcachess.org/
Organizers e-mail - office@chessfed.org.il
Moshe Slav - Championship Manager
Phone: +972-508557766, E-mail: moshe@slavgroup.co.il
Svetlana Gerasimova – IPCA President
Zvika Barkai PhD – Chairman of the Israeli Chess Federation