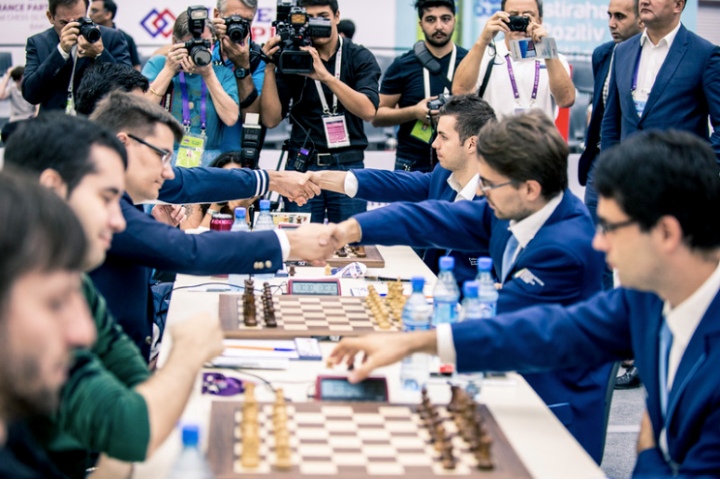 The International Chess Federation has announced today its decision that the 44th Chess Olympiad, one of its flagship events, will not take place in Russia. This championship, in which teams from approximately 190 countries compete for two weeks, was supposed to take place in Moscow from July 26 July to August 8.
Additionally, this year's edition of the Chess Olympiad was supposed to include the first chess Olympiad for People with Disabilities, to be played in Khanty-Mansiysk, a well-known skiing and alpine centre of global importance that annually hosts the Biathlon World Cup.
Another event that will be moved away from Russia is the 93rd FIDE Congress, which was planned to take place alongside the Chess Olympiad. This year, the Congress should also include an electoral procedure, since the first term of the current FIDE President Arkady Dvorkovich is coming to an end. Dvorkovich was elected in Batumi (Georgia), in September 2018.
Chess in Russia remains extremely popular, even after the collapse of the Soviet Union, and despite the fact that Russia has not won a Chess Olympiad since Bled (Slovenia) 2002. There are tens of millions of fans, and the sport is enthusiastically supported by its institutions and also by its private sector. The country often hosts top-level chess competitions, including official ones, like the previous Candidates Tournament that took place in Yekaterinburg amidst the pandemic.
However, the rapidly deteriorating geopolitical situation has forced the FIDE Council to make this difficult move. During its extraordinary meeting, held today, Friday, February 25, it was decided that all official competitions planned would be moved from Russia.
FIDE is already working on finding alternative dates and locations for these events.